If you are brave enough to battle the Black Friday chaos, more power to you. And to help get you through the mayhem, here are five survival cocktails you will need.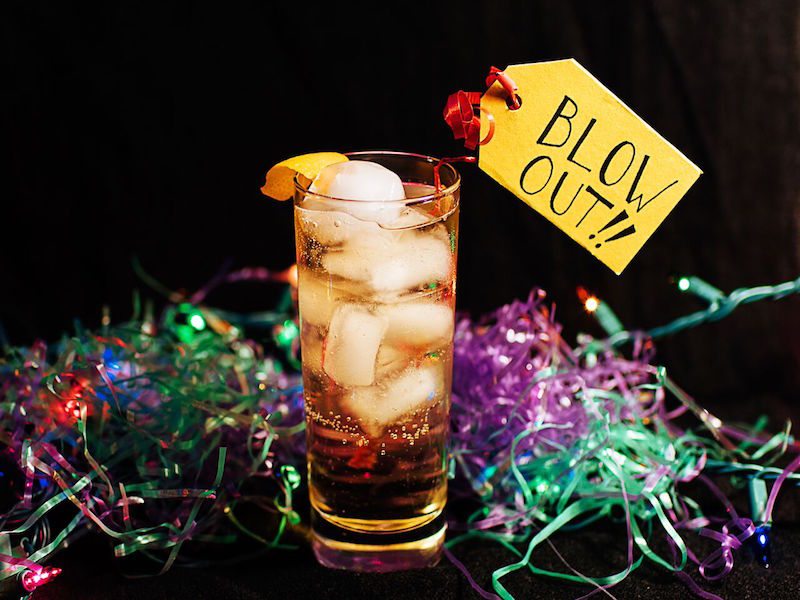 Amanda Picotte
The Midnight Dash
After spending the night anxiously waiting outside stores for door-buster deals, wind down with an uncomplicated, low-abv cocktail featuring La Quintinye Vermouth Royal.
Ingredients:
2 oz. La Quintinye Vermouth Royal Extra Dry
2 slices fresh Ginger
3 1/2 oz. Ginger Ale
Gently crush ginger in a tumblr, add ingredients and ice. Garnish with an orange twist.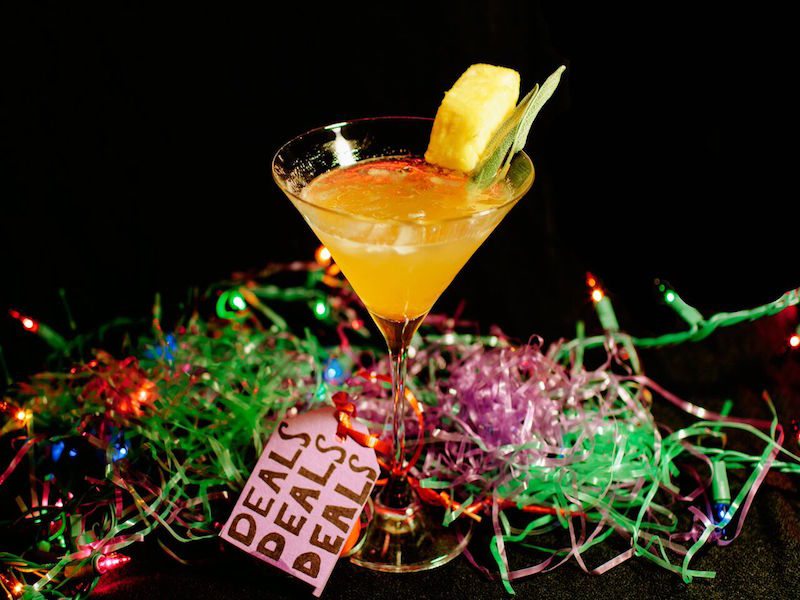 Amanda Picotte
The Money Rush
A tasty mix of sweet and savory, this golden-hued cocktail is the perfect way to recover from a day of holiday spending and sales.
Ingredients:
2 oz. Blue Nectar Reposado Special Craft
3 tablespoons crushed pineapple
1 sage leaf
½ oz. lemon juice
¾ oz. agave nectar
Combine all the ingredients in a cocktail shaker. Top with ice and shake vigorously. Strain over crushed ice. Garnish with pineapple & sage leaf.

Amanda Picotte
Noche Española
Unwind the night with this dark and delicious cocktail. Simple and easy to prepare, you'll forget all about standing in those lines.
Ingredients:
2 oz. Diplomatico Reserva Exclusiva
1/2 oz. amontillado sherry
1/2 oz. lime
1/2 oz. dark sugar simple
Shaken and served up martini glass or coupe.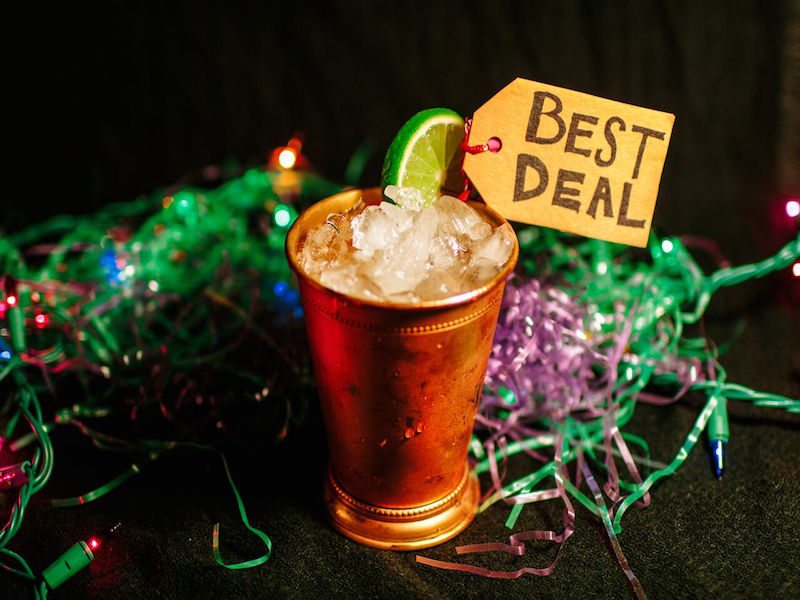 Amanda Picotte
Into The Black
This year, embrace the retail bonanza that is Black Friday with a drink that follows the same logic. Into The Black, trades vodka for Sombra Mezcal, which adds an undeniably satisfying smokiness to the classic cocktail. Spanish for "shadow", Sombra adds a subtle nod to the occasion when stores and shops go "into the black."
Ingredients:
4 oz. Q Ginger Beer
1 1/2 oz. Sombra Mezcal
1/6 oz. fresh lime juice
Combine Sombra Mezcal and ginger beer in a copper mug or highball glass filled with ice. Add lime juice. Stir gently and garnish with a lime slice.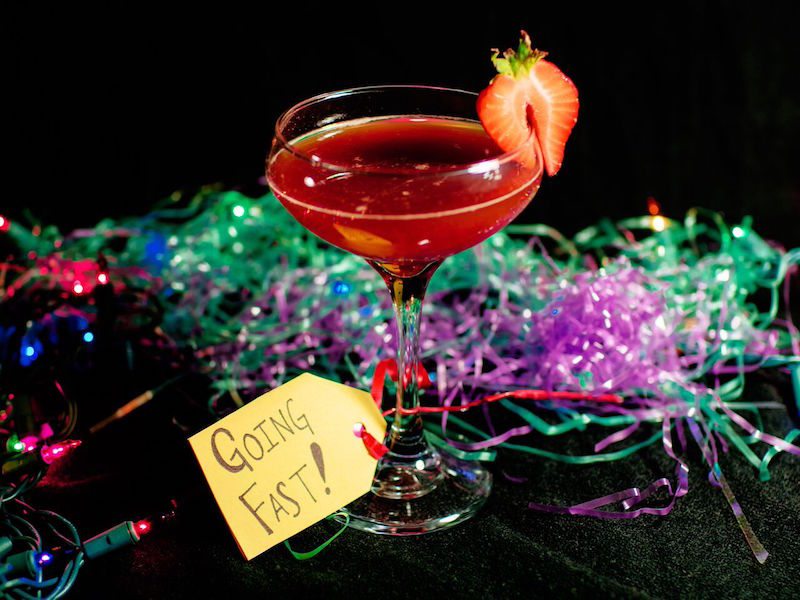 Amanda Picotte
A Gift for Myself
Though most of us are running around purchasing holiday gifts for the family, there's always one purchase that we make for ourselves. Toast to self-indulgence with this decadent combination of rich flavors.
Ingredients:
2 oz. Usquaebach Reserve blended scotch whisky
1 oz. Amaro Lucano
2 strawberries
Dash of chocolate bitters
Slice of strawberry
Add strawberries and bitters to a mixing glass and muddle. Add ice, Usquaebach Scotch and Amaro Lucano. Stir until very cold. Strain into a cocktail coupe. Fit strawberry slice onto the rim of the glass.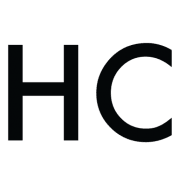 Reena Retuta
As a Culinary Adventurist, getting her hands into food before it gets onto the plate comes naturally to Reena. She spit-roasted her first whole pig at the age of eight, harvested hazelnuts in Italy, butchered a lamb at a ranch in Australia, spent a summer splitting open live lobsters at a traveling pop-up kitchen in Holland, and visits a small vineyard along the central California coast to make wine and olive oil each year. She's determined to find the elusive white truffle in her lifetime. A graduate from the University of Gastronomic Sciences in Italy, Reena holds a deep appreciation for cultural traditions in food, and her favorite simple pleasure is sharing a meal al fresco.