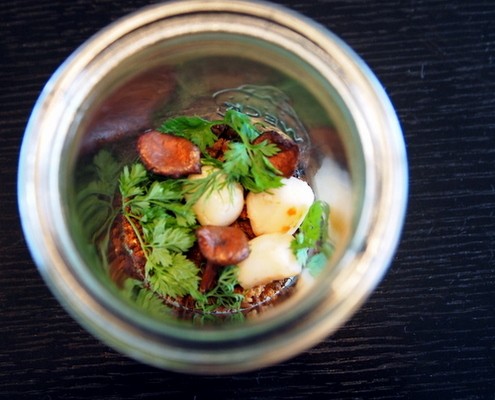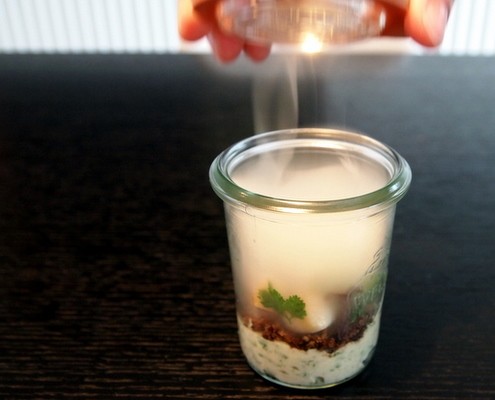 Smoked Scallop on a Forest Floor
Author:
Brian Lambæk Hansen
Ingredients
12-16 small scallops
⅓ pound (150g) of potatoes
A handful of small mushrooms (I used dried chanterelles)
⅙ pound (75g) of smoked cream cheese
1 apple
2 slices of rye bread
Chervil
Dill
A little butter
Other
4 small canning jars
Smoke gun (optional)
Instructions
Potato and smoked cheese mash
Boil the potatoes until tender
Blend potatoes with smoked cream cheese and a few stalks of dill and chervil
Season with salt and pepper
Soil
Chop the bread finely (easiest in a food processor)
Roast in a dry pan over high heat till dark and crispy
Mushrooms
Fry the mushrooms in butter
Place the mushrooms on a paper towel
Scallops
Remove the muscle from scallops
Flash fry the mussels in butter
Serving
Pour the potato in a bag and spray the bottom of the canning jars
Sprinkle with rye bread-soil
Place scallops, mushrooms, small diced apple and small shots of dill and chervil
Blow smoke in the glass (as much as possible) and close it quickly
Rest for 2-3minutter and fill jar with smoke again
Close jar and serve immediately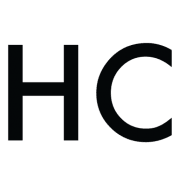 Brian Lambaek
Brian Lambæk is the Copenhagen-based part of the Danish food blogger-quartet Gastromand.dk. Brian is uncompromising when it comes to the food he prepares, which results in the use of vast amounts of time, equipment and butter in his kitchen. With his masculine approach to cooking, the star of his plate will always be high on protein.