Halloween treats are not only sugary confections wrapped in bright cellophane. In need of candy alternatives? Try these creative ways to get spooky with sensible snacks. You'll save yourself a candy-overload tummy ache and a painful trip to the dentist. Happy Hauntings!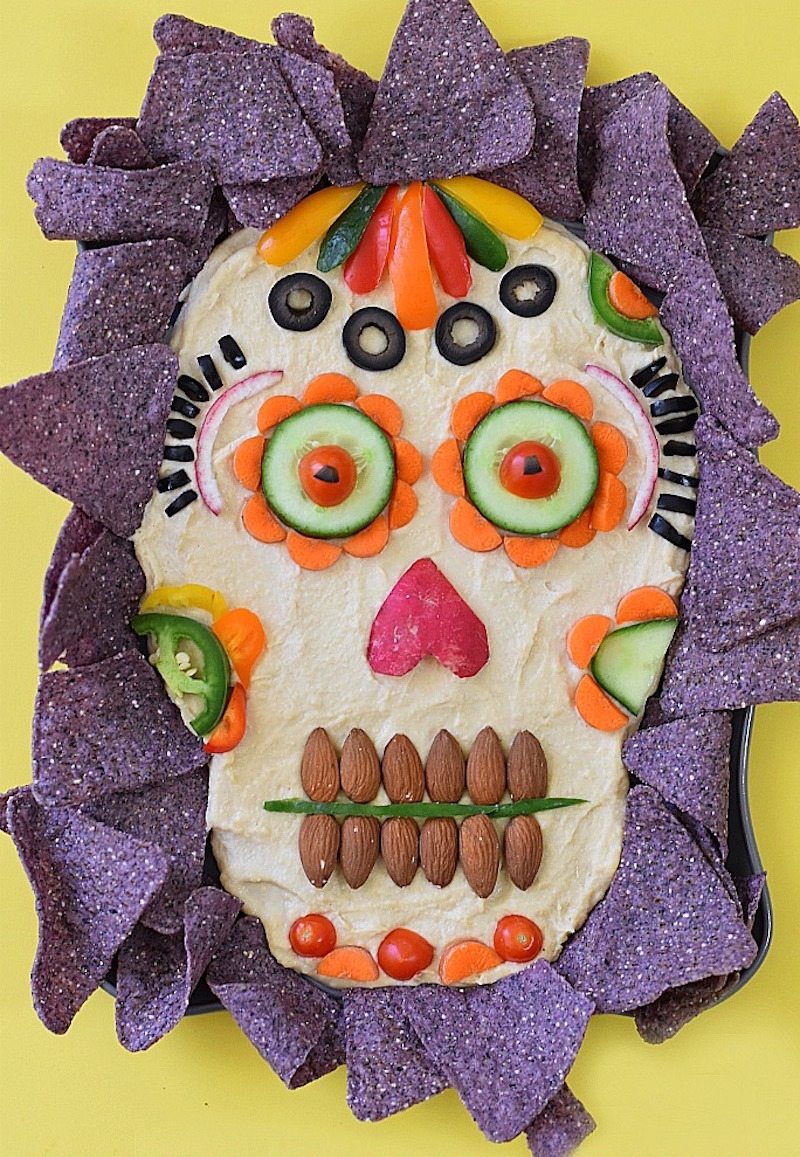 http://www.forkandbeans.com
If you're not the kind that likes your food staring back at you, dig in! With cuts of bright veggies and some imagination, transform the usual hummus dip into a scary Dia De Los Muertos skull. Get the recipe.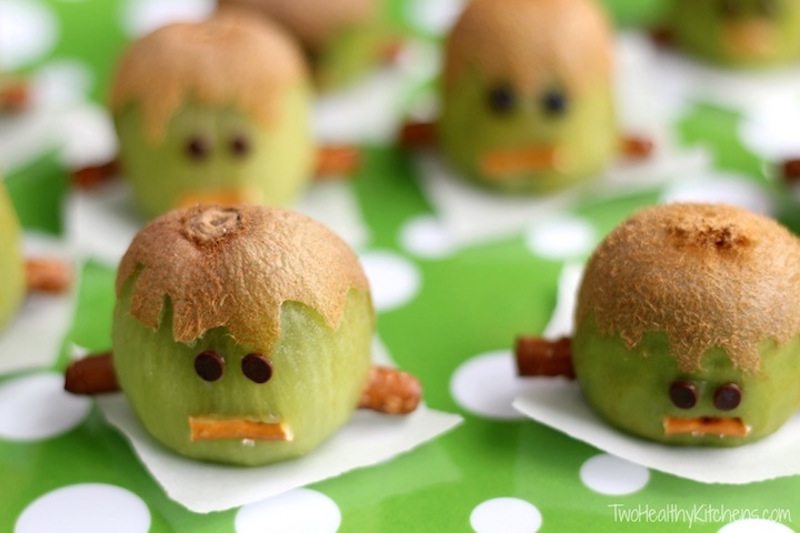 Sweet without the refined sugar, these Frankenstein kiwi heads are fun vitamin bombs. Partially peel the skin and voila, you've got a silly looking head full of hair! Get the recipe.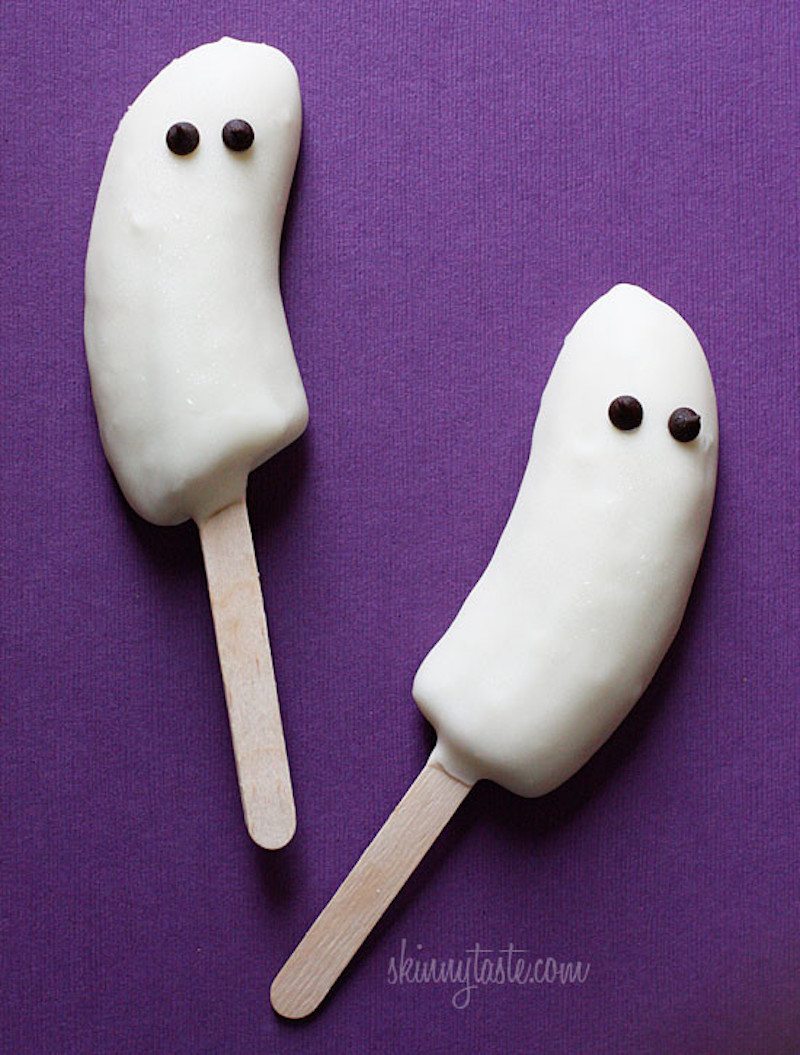 Who doesn't love chocolate covered frozen bananas? A simple, easy, and quick project to do with the little trick-or-treaters, these potassium ghosts are sure to please a creepy crowd. Get the recipe.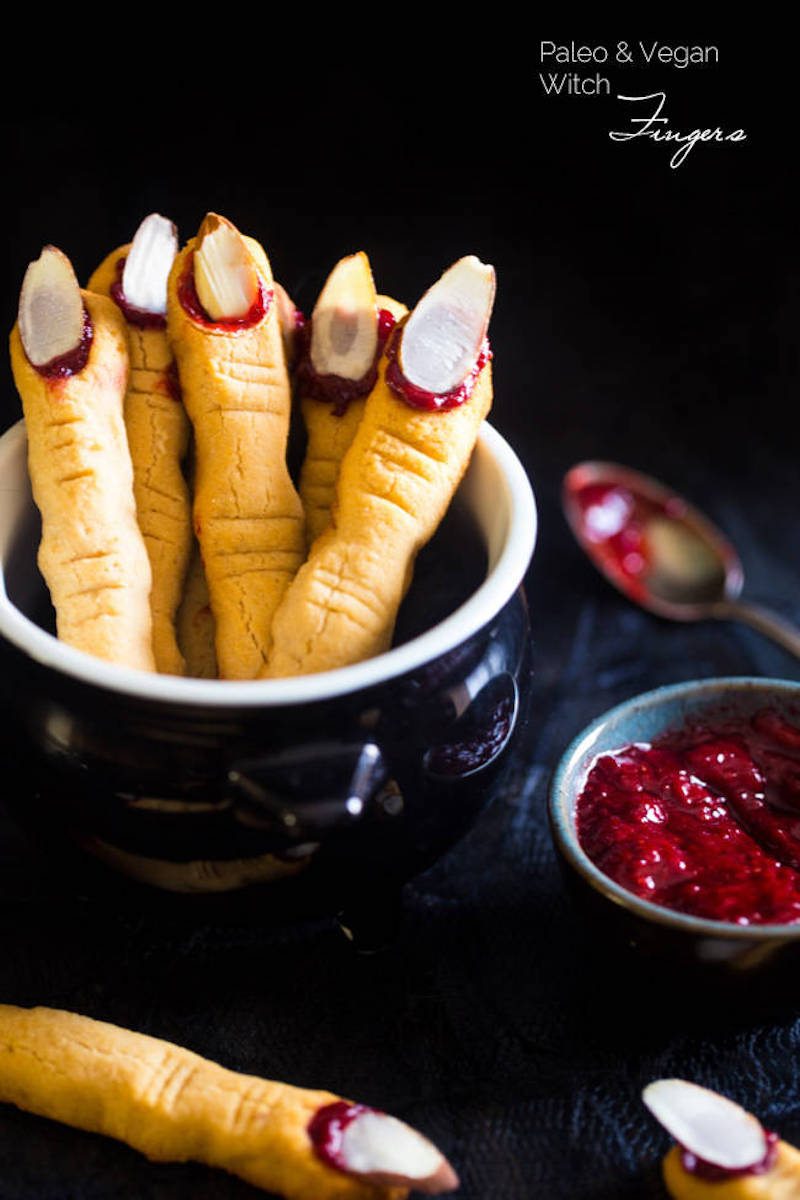 Freak out your friends with these gruesome witch finger cookies that are also paleo and vegan! Indulge in these digits with a cup of coffee, or place them amongst the rest of the spook-tacular treats at the snack table. Get the recipe.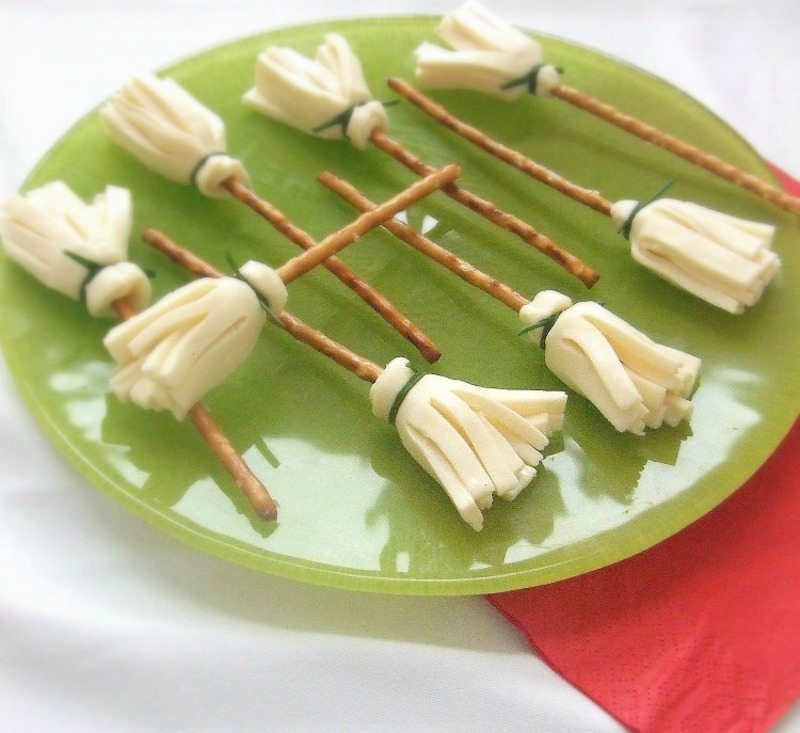 http://www.cocinandoconcatman.com
Give those witch fingers something to hold onto with these stick brooms! With only 3 ingredients, recreate these savory protein snacks and watch these crowd pleasers fly off the table at your next Halloween party. Get the recipe.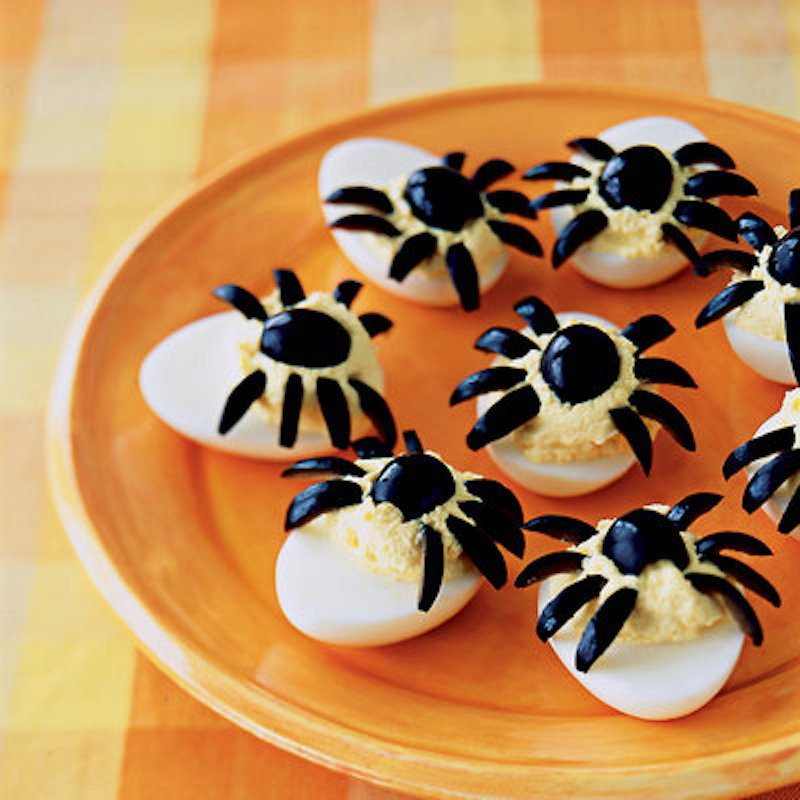 http://www.sunset.com
What do you get when you combine crafty cut black olives and deviled eggs? A delicious creepy crawler appetizer. Who knew arachnophobia could taste so good! Get the recipe.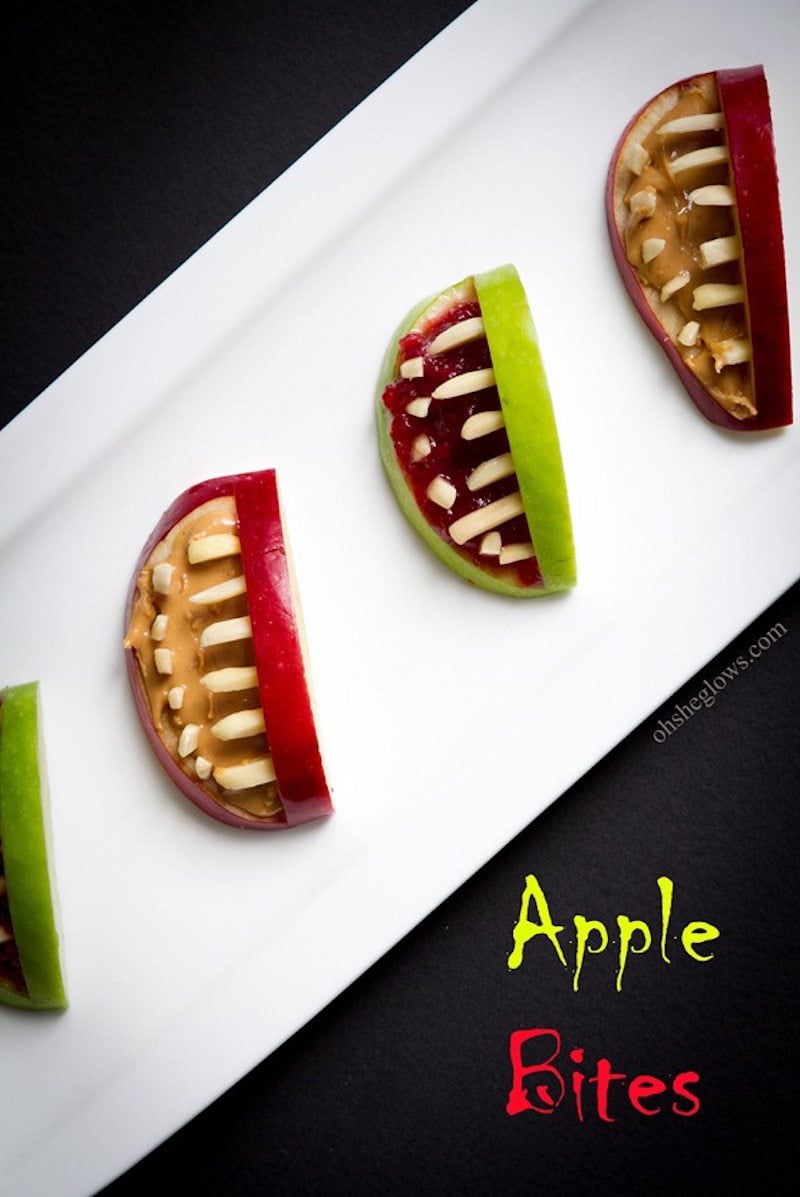 See Also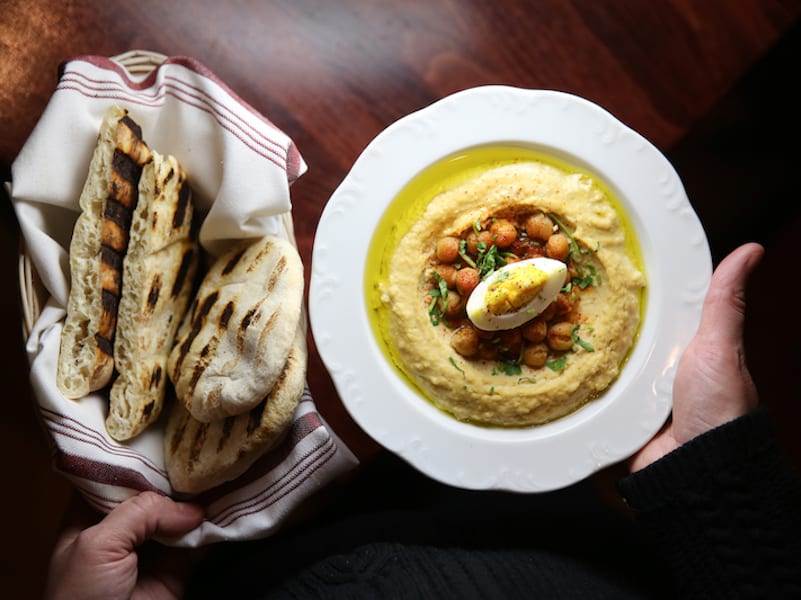 Turn those crispy seasonal apples into toothy goblin bites with slivered almonds, nut butter or jam. For those sensitive to nuts, try sunflower or pumpkin seeds for the teeth, and likewise, seed butter for a fleshy effect. Get the recipe.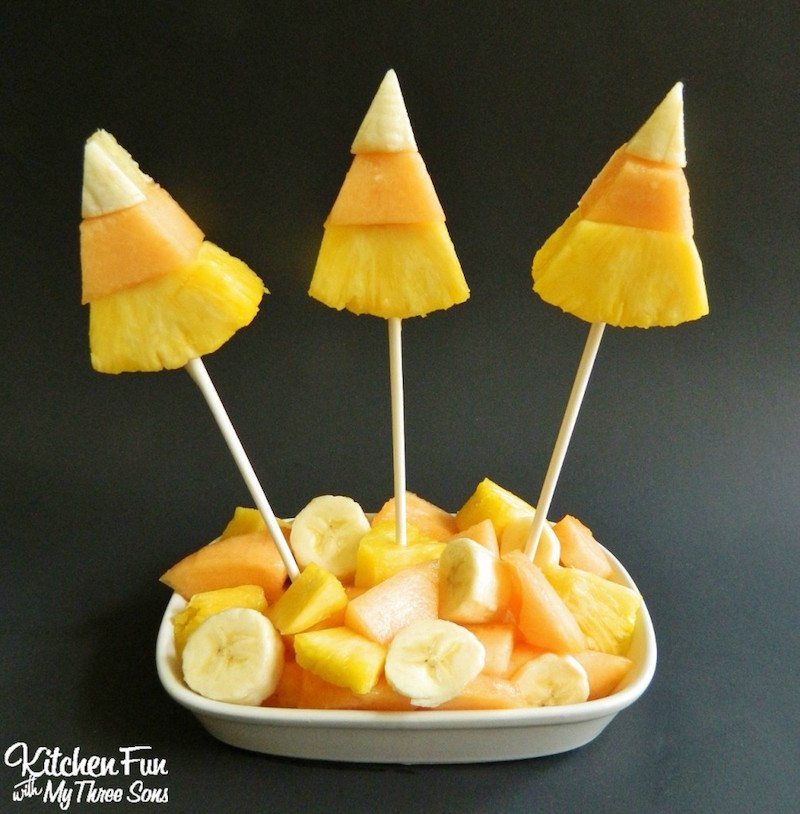 Since there'll be plenty of sugar going around already, this is a healthy take on the quintessential candy of Halloween. And when you add a stick to anything, suddenly it becomes more fun to eat. Get the recipe.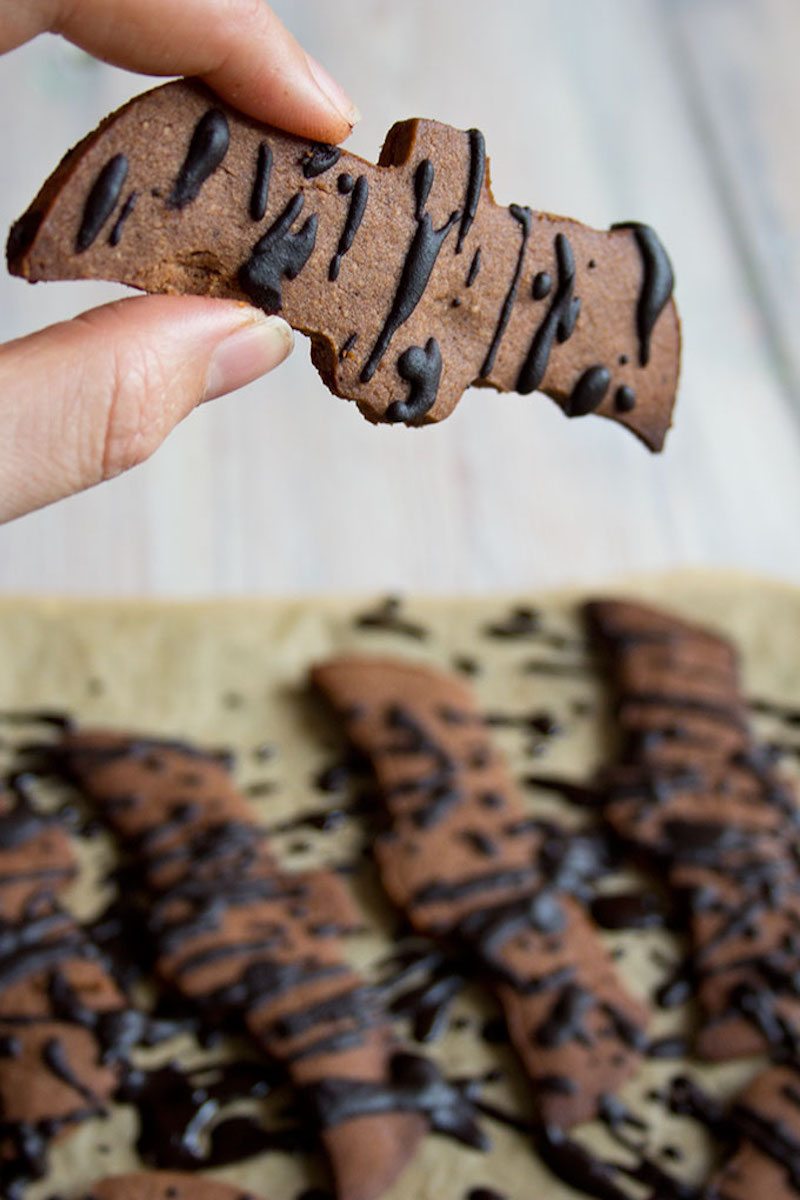 http://sugarfreelondoner.com
The bats are out of the cave! These winged cookies are made with coconut and almond flour and drizzled with a dark chocolate glaze. A sugar-free, grain-free, low-carb, festive treat you'll be proud to offer! Get the recipe.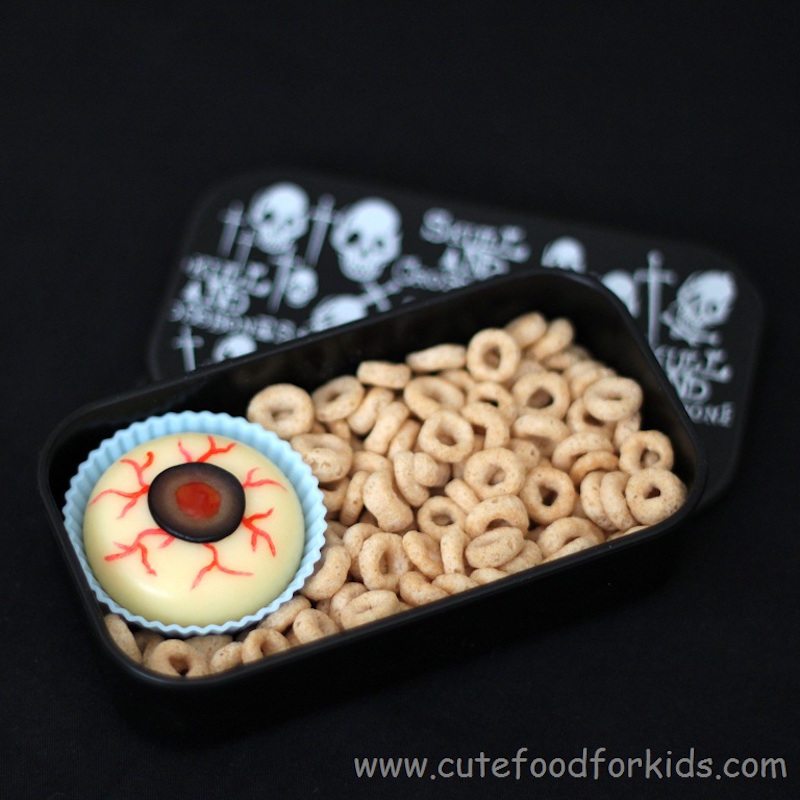 Edible body parts in the form of snacks and appetizers are always fun to make during Halloween. Bloodshot eyeballs are definitely one of many! Recreate them with just cheese, olives, and red food coloring. Stack these eyes on a tray and ask your guests if they want to look, or be looked at! Get the recipe.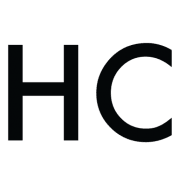 Content Checked
Content Checked Holdings, Inc. has created a revolutionary marketplace for people with dietary restrictions and the organizations who cater to them by creating and introducing the ContentChecked, MigraineChecked and SugarChecked smartphone applications. ContentChecked and MigraineChecked are the first applications with comprehensive and accurate content information, and in-depth allergen and migraine definitions for over 70% of conventional U.S. food products. Content Checked's mission is to offer fast, reliable and efficient mobile apps that help consumers make more informed purchasing decisions and live healthier lives in accordance to their dietary preferences.