PARTNER POST — TrySwedish Thursdays is a culinary collaboration between TrySwedish, West Sweden, Gothenburg and Västerbottensost cheese. Discover the edible delights of the land.
Grab some paddles and work up an appetite as you travel along Sweden's west coast or through their beautiful lakes. Canoe to delicious eateries along the water and in nearby fishing towns after catching a glimpse of the fresh seafood swimming below.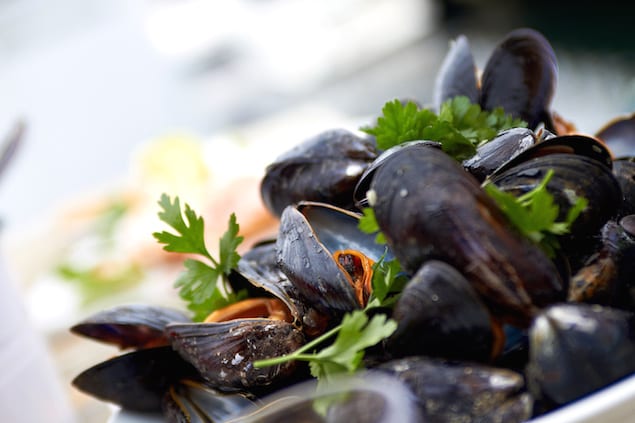 Jonas Ingman
Side by side are two of Sweden's, and Europe's, best paddling areas: Bohuslän and Dalsland. The Bohuslän archipelago, with its many smooth granite rocks, fishing villages and green islands is a favorite among kayakers. Its wilder neighbor in the west, Dalsland, has more lakes than any other area of Sweden and is a popular paddling destination.
There is one thing all paddling enthusiasts agree on, good food to keep you energized along the way. As you are kayaking, you want to be able to experience the unique natural surroundings of Sweden, including the clean, waters and beautiful fish. But you also want to be close enough to a village or city that you can stop for a fresh bite of that seafood and a favorite local dish. Bohuslän and Dalsland give you both.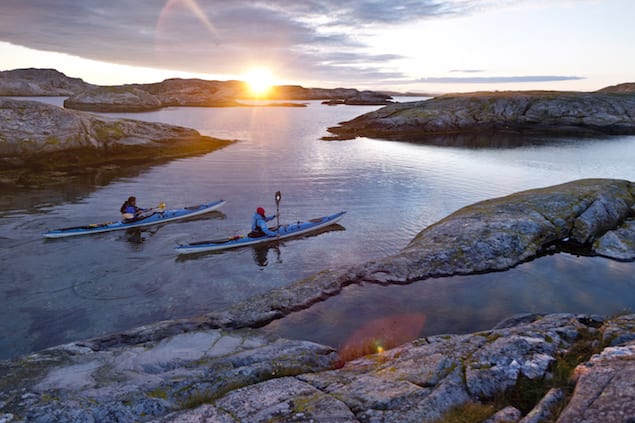 Henrik_Trygg
The Bohuslän archipelago offers a string of good launch sites, from Koön near Marstrand in the south, to Tjärnö in the north. All along the coast are kayaking centres and travel operators that offer guided tours, many of which hold ecotourism certifications. Experienced paddlers long for the bare and barren granite cliffs of the outer archipelago. Dome tents are a common sight on the islands outside Fjällbacka, Hunnebostrand and Lysekil in the summer. But there is no need to feel you have to paddle far out to sea. The inner parts of the Bohuslän archipelago also have their charm, offering forest clad islands and picturesque fishing villages. Many visitors prefer to make shorter day trips and spend the night at a youth hostel or hotel. As an alternative to a camping stove, local restaurants offer menus with lots of fish and shellfish. As an example, a paddling trip around the large island of Orust can be turned into a gourmet tour.
A few kilometres east, a completely different type of paddling awaits – even though there are some similarities. Dalsland is intersected by long, narrow lakes. Between the lakes are deep, hilly forests, interspersed with small villages, locks and farms.
Whether you choose to explore the coast or inner lakes, Sweden is dotted with delicious stops along the way to keep you fueled.
Be sure to check out the Dalsland Canoe Marathon when planning your trip. It is an amazing sight to witness parts of the 55 kilometer race as hundreds of athletes paddle through the four lakes in the area.
After a paddle through Dalsland's lakes gazing at the beautiful fish and game, get up close and personal in a whole new way at Baldernäs Herrgård Restaurant. Housed in a mansion built in 1912, the restaurant is situated on beautiful, sprawling grounds. The restaurant serves regional favorites and the bakery café on site makes some of the best cakes and pastries around. If this is your stopping point for the day, Baldernäs also offers guest rooms with picturesque views of the park and property.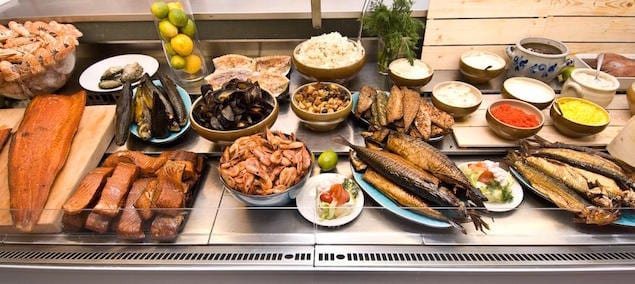 If you are embarking on a paddle tour through the sea, scope out what you would like to have for lunch right there in the waters. It is likely you will find those same swimming creatures offered fresh on the menu of the coastal establishments. Slussen's Pensionat, a restaurant and hotel, serves local produce alongside environmentally-friendly wine, and often to the tune of live music. If you are paddling through this area of fjords around the Orust island this is the place to stop for mussels, herring, and other fresh catches of the day.
If you want to paddle the coast while still feeling like you are out at sea, a route past Smögen would be ideal. Step out of the kayak for a bit and stretch your legs in Smögen on their beautiful boardwalk, stretching over a third of a mile long. Along the walkway you can sample local fare at the small shops and prawn sandwich eateries housed in old, red-painted fishermen's huts. Jump back in and continue your journey or stick around to try the Sea Lodge Restaurant. Serving local lobster, langoustine, oysters, crab, prawns and other seafood, you can try a bite of traditional recipes with a contemporary twist.
Roger Borgelid
Are you looking for a taste of Sweden's famed smoked fish along your water journey? Head further north to Restaurang Rökeriet in Strömstad the restaurant and smokery shop offers their smoked fish that is made right in their wood fired ovens. If you start here, you can bring some of the smoked seafood as a picnic along your coastal journey.
Find out more at www.goteborg.com and www.westsweden.com.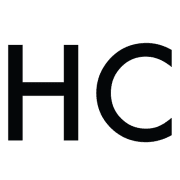 Honest Cooking
The Honest Cooking editorial team handpicks inspiring culinary stories to share with you that we think are beautiful. We strive to create an inspiring place for culinary exploration, salivating recipes, interesting personalities and stories.