The Roman quarter of Testaccio, with its slaughterhouse past, is the place for some of Rome's heartiest cooking.
By Emiko Davies
Testaccio, for those in the know, is Rome's rustic little slice of gastronomic heaven. This isn't just a place to come to indulge in tasty food, it's more specifically where you'd head for some seriously tasty offal. The Romans really know how to make anything taste incredible.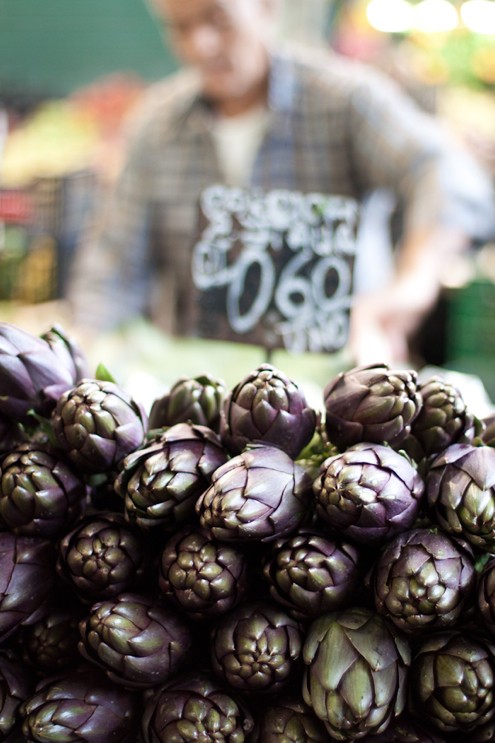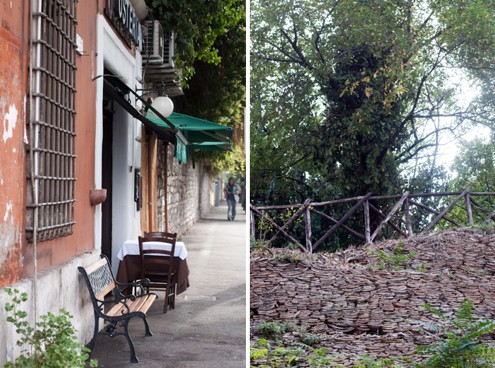 At the end of the nineteenth century, Testaccio became the home of Rome's slaughterhouse, a huge structure of 25,000 m2 to fulfil the needs of the city's carnivores. Rome's poor farmers and peasants became the hard workers and residents of this industrial flood-prone and mosquito-ridden area. The slaughterhouse workers were given part of their salary in the unwanted offal or the quinto quarto (the 'fifth quarter'). In turn, the local trattorie became well-practised at turning the undesirable cuts of meat into delectable, hearty and delicious dishes, which they still do today.
It is a fascinating area, not only for its market (undoubtedly Rome's favourite), its fantastic gastronomie, trattorie and food culture, but also for its unique "mountain". More a hill than a mountain, and more an archaeological site than a hill, Monte Testaccio is an artificial hill made up of somewhere around 25 million carefully broken up and carefully placed terracotta vessels that once held olive oil, wine and grains that came off the boats delivering at the nearby port. The amphorae are still clearly visible around the sides of the hill and many of the restaurants and bars that circle it have carved out and glass-covered niches or walls displaying the unique insides of Mount Testaccio.
It's somehow a fitting backdrop – these layers of history that Rome unavoidably is full of – to this somewhat unglamourous but entirely characteristic neighbourhood that feels miles away from the acchiappaturisti restaurants of the centro storico.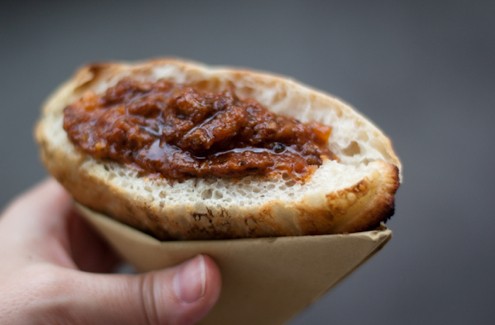 It's here in Testaccio where you can grab a suppli – deep fried arancini-like little balls of rice, meat and cheese – or the so-called 'trapizzini' at 00100, where you can devour a hybrid between a pizza and a tramezzino filled with classic Roman stews like coda alla vaccinara (oxtail) and lingua (tongue) con salsa verde. Or the unique Roman dish of pajata, the intestines of milk-fed veal which when cooked reveal a tasty, cheese-like cream inside. They are either simply grilled or tossed through rigatoni and tomato sauce.
What strikes me most about Roman food is that every dish, from carbonara to the classic offal dishes, is packed with absolute flavour.
For more on Rome's food, visit Parla Food where expat gastronome Katie Parla has a thorough run down of the city's culinary hot topics and recommendations.
Emiko Davies
Emiko Davies is a food writer, photographer and illustrator who Amanda Hesser calls the "Renaissance Woman for the Internet Era". She lived in Florence, Italy, for seven years where she nurtured her love of regional Italian cuisine and now calls Australia's food capital, Melbourne, her home.