No, you don't get inked while enjoying a delicious tacos at this hole-in-the-wall restaurant, but you will be impressed by their exotic flavor combinations.
By Brenda Benoit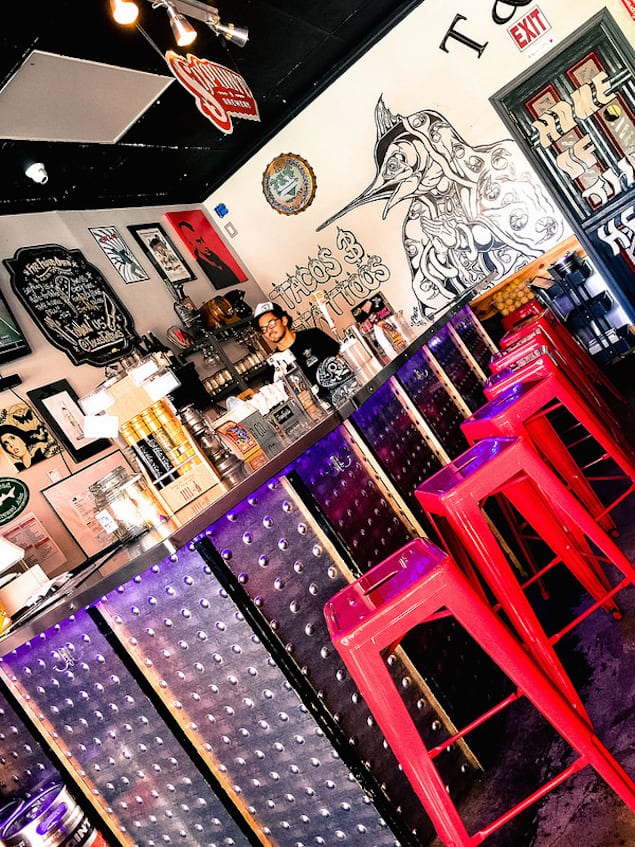 When I found out about Tacos and Tattoos, I thought that you could order a taco and then get a tattoo in the back room. It turned out not to be that way. This tiny hole-in-the-wall is actually a powerful taco-producing machine that makes the most unusual, creative, exotic and delicious tacos that I have ever tasted outside of Mexico.
The chips and salsa are great and plentiful. The tacos are always prepared made-to-order on corn, flour or crispy shells. Our favorite is the churrasco. All are delicious, the crispy version being the most fun to eat.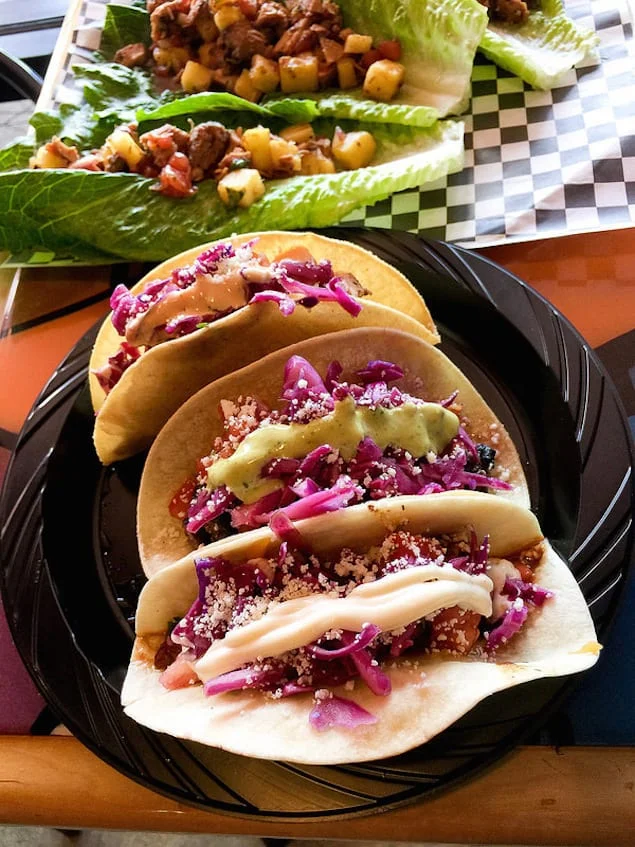 The Pineapple X-Press is a lettuce wrap. Spicy and delicious and made with pork and little chunks of pineapple.
Tacos and Tattoos is very small (I counted 7 tables). The service is super-friendly. You'll see families; young and old couples alike enjoying a great time and good food. They also serve craft beers in their inviting and tiny ultra-modern bar.
The decoration is cozy, with lots of art and odd bits of nostalgia.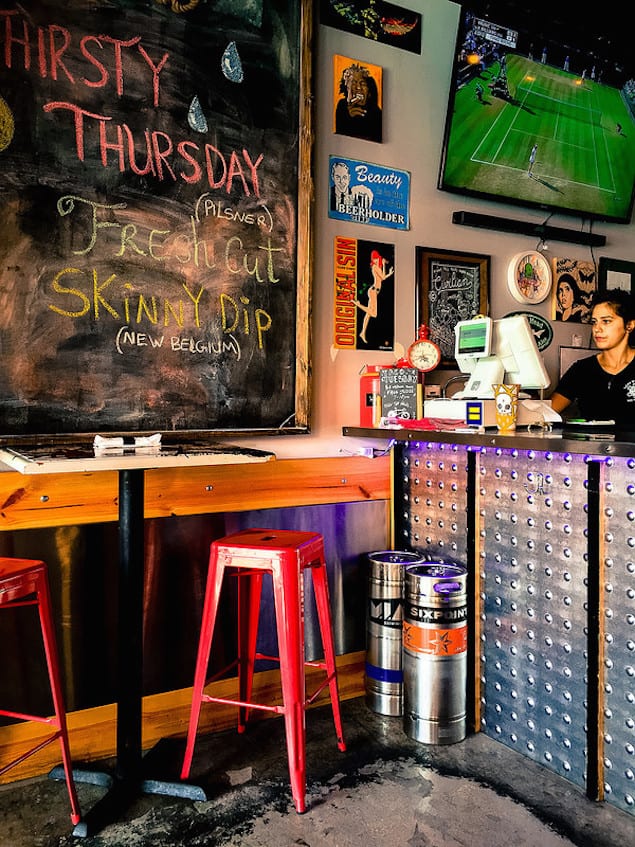 See Also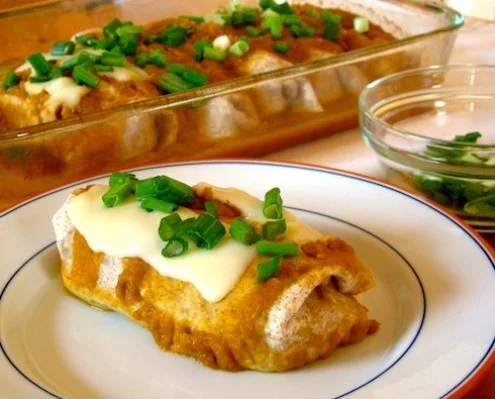 On Taco Tuesdays you get chicken and pork tacos for $2.00 each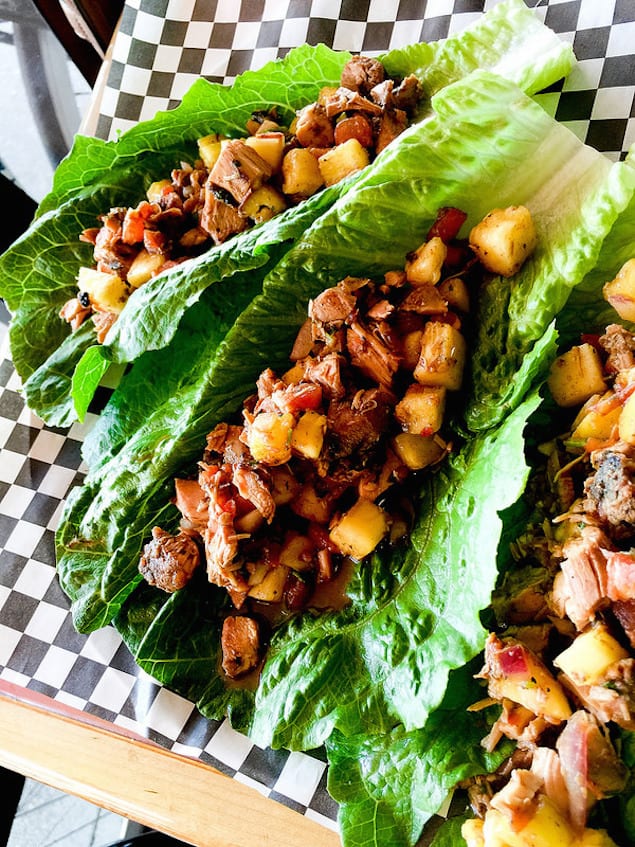 Tacos and Tattoos
10720 Southwest 113th Place
Miami, FL 33176
http://tacosandtattoos.com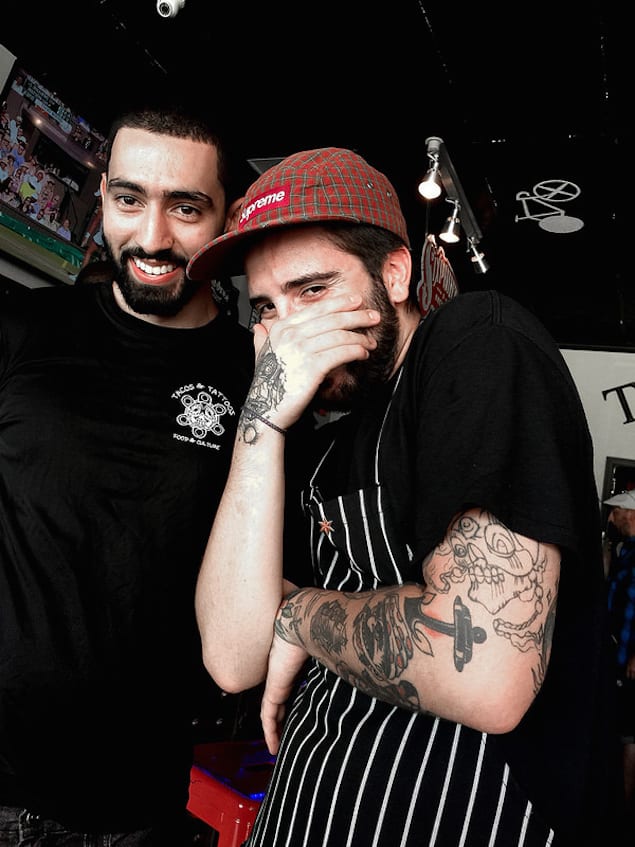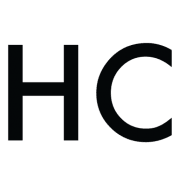 Brenda Benoit
Brenda Benoit was born in the city of St. George's in Grenada and grew up in Caracas, Venezuela. She has been living in Miami for over 20 years, loves to cook, eat and to try new restaurants & cuisines - always with her camera as a companion. She's a dedicated cookbook collector and is in the process of writing one of her own.