No, you don't get inked while enjoying a delicious tacos at this hole-in-the-wall restaurant, but you will be impressed by their exotic flavor combinations.
By Brenda Benoit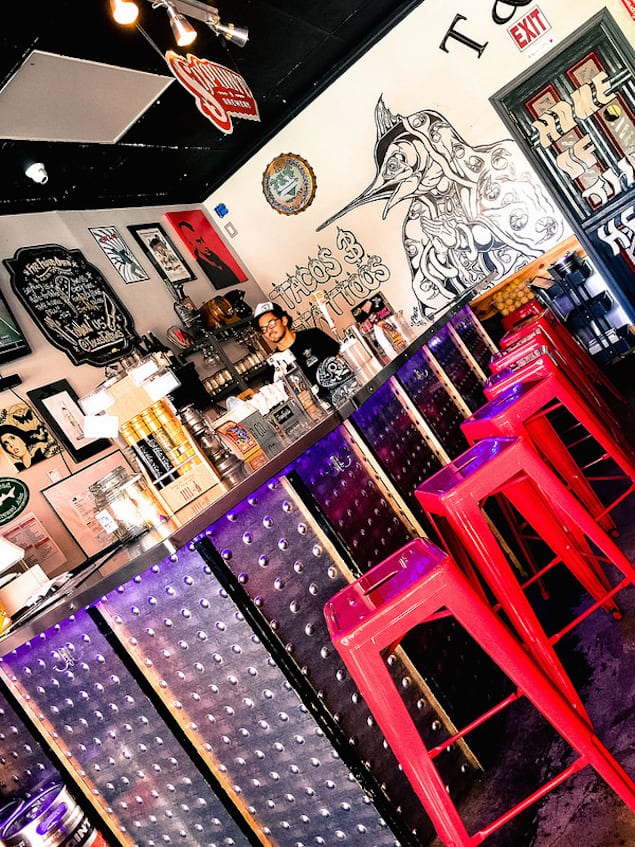 When I found out about Tacos and Tattoos, I thought that you could order a taco and then get a tattoo in the back room. It turned out not to be that way. This tiny hole-in-the-wall is actually a powerful taco-producing machine that makes the most unusual, creative, exotic and delicious tacos that I have ever tasted outside of Mexico.
The chips and salsa are great and plentiful. The tacos are always prepared made-to-order on corn, flour or crispy shells. Our favorite is the churrasco. All are delicious, the crispy version being the most fun to eat.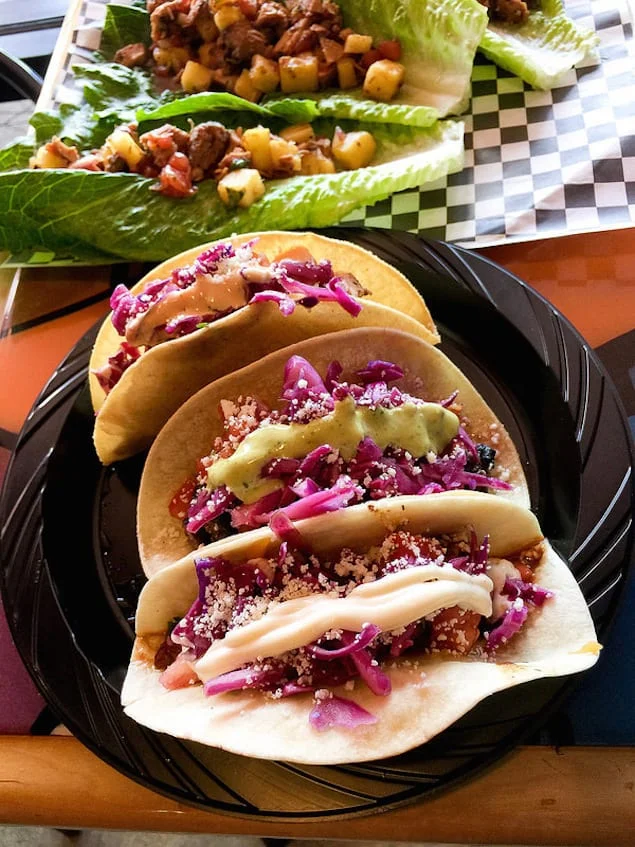 The Pineapple X-Press is a lettuce wrap. Spicy and delicious and made with pork and little chunks of pineapple.
Tacos and Tattoos is very small (I counted 7 tables). The service is super-friendly. You'll see families; young and old couples alike enjoying a great time and good food. They also serve craft beers in their inviting and tiny ultra-modern bar.
The decoration is cozy, with lots of art and odd bits of nostalgia.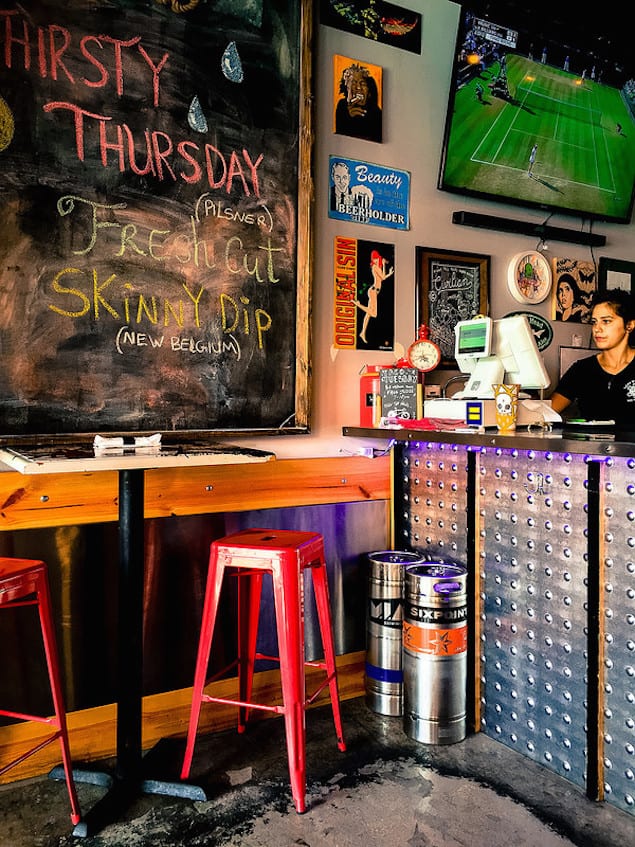 On Taco Tuesdays you get chicken and pork tacos for $2.00 each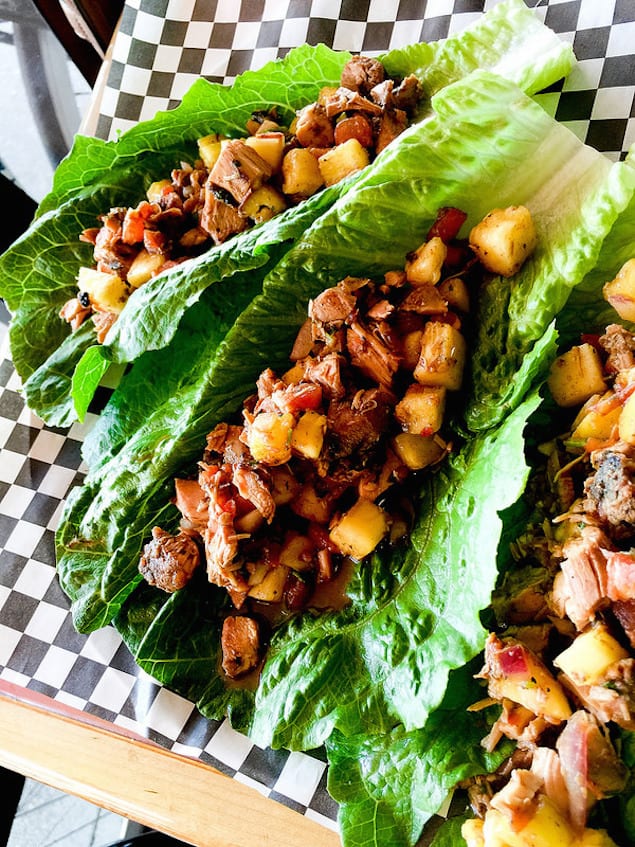 Tacos and Tattoos
10720 Southwest 113th Place
Miami, FL 33176
http://tacosandtattoos.com