Amrita Rawat takes us to one of her favorite places in St. Louis. Pi, where deep dish pizzas rule.
Text And Photos By Amrita Rawat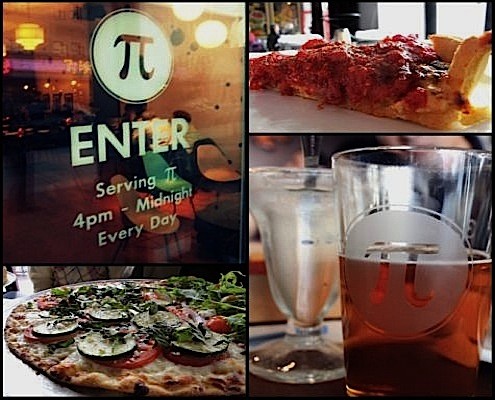 I often prefer to eat at home instead of eating out, but I love to bring visiting friends and family to a local and independently owned St. Louis restaurant called Pi. It's consistently delicious, even on my fifth visit, and it's not to be missed if you ever find yourself in Missouri.
The service, the vibrant atmosphere, and the openness of the restaurant give a warm, inviting feeling. It's a great  place to kick back with pizza and a beer… or if you're me, then just pizza and some ice-cream!
Pi specializes in deep dish pizzas that come with a cornmeal crust. Their thin-crust pizzas are delicious as well, but the deep dish is the most popular. They are a green restaurant and serve vegan and gluten-free options. I love their pizza boxes as they can be torn into four paper plates to serve the pizza on!
I've never been a huge fan of pizza in general, and especially not deep dish style… but this pizzeria really changed my whole outlook! I enjoyed my first deep dish at Pi. There are also endless variations and the excellent service accommodates all your preferences. I find it comparable, if not better than the famous Chicago deep dish restaurants, as Pi is less heavy and their ingredients are undoubtedly fresher.
The popular choice in my family is the Berkeley: mozzarella, portobella mushrooms, onions, olives, red bell peppers, garlic, and zucchini. I often swap out the olives for basil which really only improves the entire pizza (I know many who would disagree with statement).
For dessert, their salted caramel ice cream is absolutely divine, and perfect on a sunny day. My friends however, love the wide local and international beer selection, along with the option of $1.50 4oz. samplers.
*Note: Pi is President Obama's favorite restaurant in St Louis. Perhaps that's why they will be expanding to Washington, DC soon!
It's places like these that make me appreciate living in St. Louis more. Pi definitely makes my list for one of the last meals I'd want before ever leaving this small, quirky midwestern city.
Learn more about Pi here!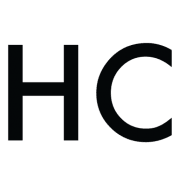 Amrita Song
Amrita Rawat is the author of the blog Chai and Dumplings. Born in India and a lifelong resident of Atlanta, she recently moved to Saint Louis. Her love for food stems in part from its ability to bring cultures together and in part from how darn good it feels to eat a delicious meal. She loves traveling and has eaten her way through cities like Hong Kong, Paris, Budapest, Mumbai, and Shangri-la. Amrita is also a contributor to Sauce Magazine in St Louis.