Sjokoladepiken Chocolate Shop in Stavanger offers specialty Norwegian treats such fried fish-filled truffles.
By MLiss A Hinshaw


Cloud berries in chocolate, is that a heavenly wish?  Far north in Stavanger, Norway is Sjokoladepiken chocolate store and just walking inside seemed close to the pearly gates. I was mesmerized with all the different candies neatly displayed in the small boutique shop.
Making my way to the counter, I handpicked truffles which promised to be Norwegian and regionally interesting. Cloud berries come from the mountains of the Arctic and this raspberry like fruit had just become a seasonal chocolate covered delight. Next choice was a farm fresh goat cheese and although a somewhat strange combination, the fish filling could have been even more so. It was explained that since Norwegians love their native fish, fried fish became a natural truffle filling which was a big seller. None remained for me to try, and I switched to a dark chocolate bar with peanuts. This country likes dark chocolate more so than milk chocolate and not overly sweet, making the chocolate flavor more pronounced. Big, white and squared handmade marshmallows in gift bags looked fun and other gift bags held delicious confections.
A walk down the cobblestoned street, which is tightly lined with buildings in bright colors is the fuchsia painted Sjokoladepiken's café. Sure, the place has tourists from summer calling cruise ships along the North Sea, but it's the locals enjoying the scene at the bistro tables. Afternoons are prime time to sit amid friends inside or outside and enjoy candies, cakes and coffees, a nice addition from the little boutique.  And when the long winter comes, it's all about the steaming hot chocolate to ward away the chilly blues.
Internationally, Stavanger is known for an abundance of oil drilled from the sea but it's the community that knows the value of their chocolate store and café.
Sjokoladepiken AS
Ovre Holmegate 27
4006 Stravanger, Norway
www.Sjokoladepiken.no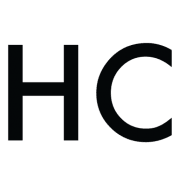 MLiss A Hinshaw
M'Liss is a freelance travel writer with a niche for food which together makes the world her place to explore fabulous sites and tasty foods. After retiring from public safety work in San Diego, she picked up the pen and pad and with a camera around her neck started searching for delicious desserts, occasional protein to balance the sugars and all served in scenic locations. Here's to your food adventure...