Serving more than 24 pizza varieties and offering an extensive assortment of salads, pastas and grilled fish and meat, diners enjoy Northern Italian cuisine that use the highest quality ingredients at reasonable prices.
By Brenda Benoit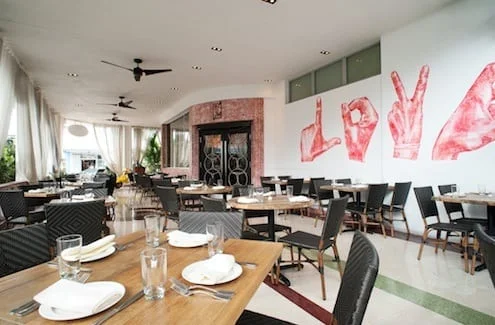 We started with the Polpette Di Granchio, a divine pan-roasted crab cake complemented with basil chutney and aïoli. It was topped with a spring salad mix that was simply amazing. The crab cake itself was replete with chunky pieces of crab and beautifully golden-brown on the outside; a gift to the palate indeed.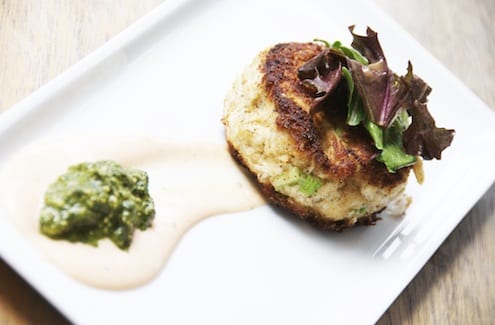 Mini Filet Mignon Burgers were served with fries and was part of the Kid's Menu. It was pretty substantial and delicious. I always take a bite of my kid's food while I distract them. I have to taste everything!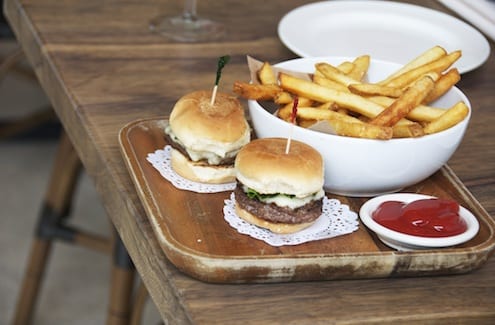 Tonno in Crosta de Pepe was a beauty of a dish, so precious that it looked like a painting. Pan-seared peppercorn-crusted yellow fin tuna was served with shaved fennel and orange segments. The tuna was moist and pink in the middle; the outside seared with gigantic peppercorns that added a punch a flavor that was unbelievable.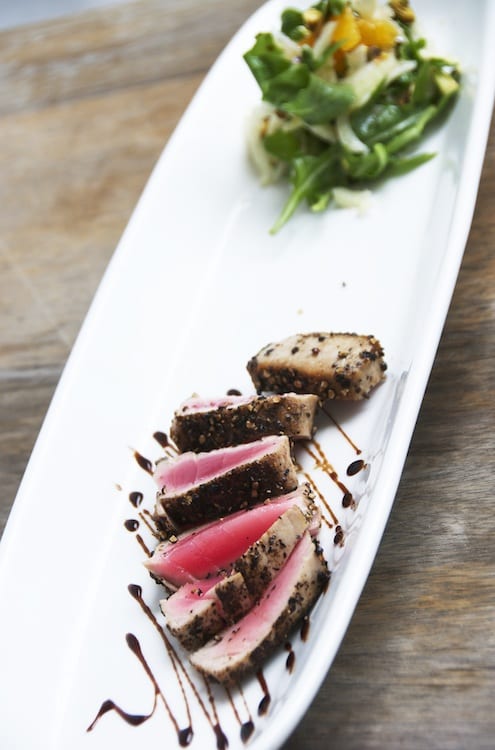 The Porcini Pizza blew us away: Italian imported porcini, oven roasted with a bouquet of mushrooms. This one was topped with enormous quantities of baby arugula, which added a garden-fresh note to the earthy, deep taste of the porcini mushrooms. This was no ordinary pizza for sure.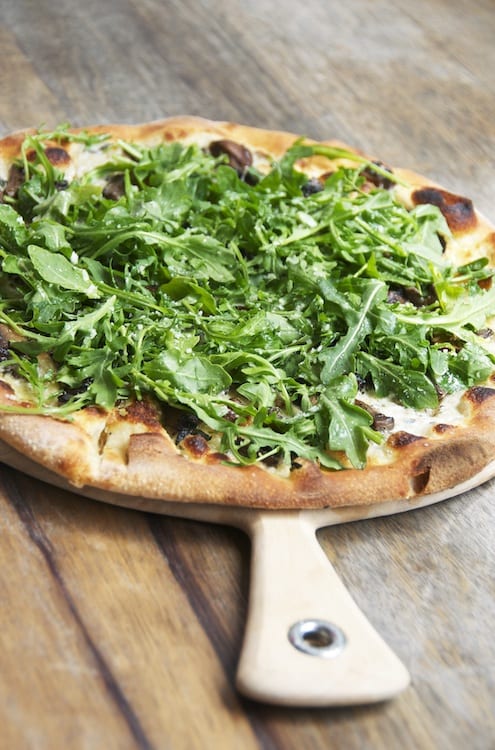 The desserts were also interesting. First was the Torta al Formaggio, an Italian ricotta-citrus cheesecake, which was creamy and satisfying. The Trio of Spiked Popsicles was quite an innovation: colorful popsicles made with vodka, tequila, champagne.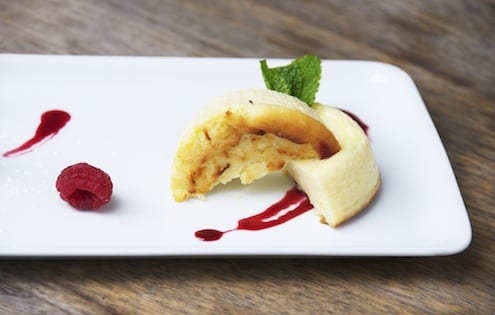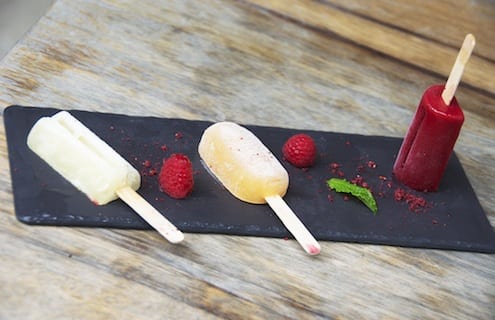 The bar also provides an inventive and original cocktail selection. Housed in the beautiful landmark Dream Hotel, Serafina South Beach was designed to excite and inspire all the senses.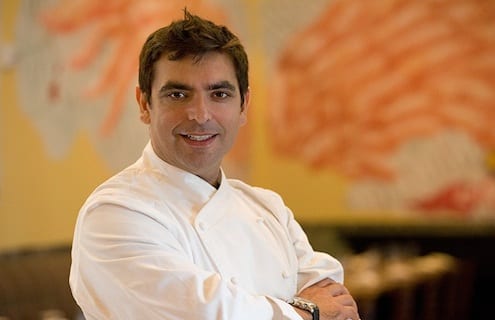 Serafina Dream South Beach
1111 Collins Ave
Miami Beach, FL 33139
(305) 534-8455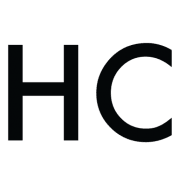 Brenda Benoit
Brenda Benoit was born in the city of St. George's in Grenada and grew up in Caracas, Venezuela. She has been living in Miami for over 20 years, loves to cook, eat and to try new restaurants & cuisines - always with her camera as a companion. She's a dedicated cookbook collector and is in the process of writing one of her own.