The popular pumpkin spice fad meets the timeless classic chocolate chip in this delicious cookie.
By Robin Runner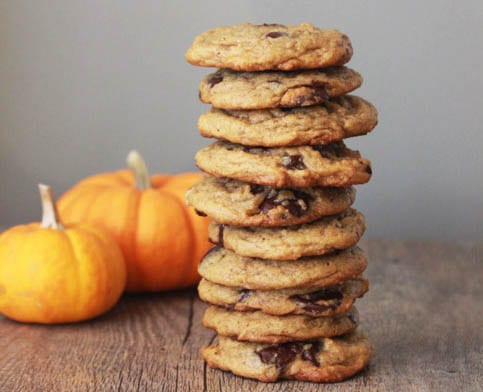 Pumpkin Spice Chocolate Chip Cookies
The popular pumpkin spice fad meets the timeless classic chocolate chip in this delicious cookie.
Ingredients
10 tablespoons of butter (I used KerryGold) softened to room temperature
⅓ cup of white sugar
⅓ cup of light brown sugar
6 tablespoons of pumpkin puree
2 teaspoons of vanilla extract
½ teaspoon of salt
1 teaspoon of ground cinnamon
⅛ teaspoon of nutmeg
¾ teaspoon baking powder
½ teaspoon of baking soda
2 cups of all purpose flour
1 cup (heaping) of dark chocolate chips
Instructions
In a stand mixer, cream your butter and sugars together until light and fluffy. Then add the pumpkin and vanilla.
In a separate bowl, sift the salt, cinnamon, nutmeg, powder, soda and flour together.
Add the dry mixture to the wet and blend. Mix the chocolate chips by hand.
Then place the mixture in a bowl or ziploc and cover or seal. Refrigerate for 12-24 hours.
Preheat your oven to 350 degrees. Line your baking sheet with a Silpat.
Scoop out the firm, chilled dough into small round balls.
Bake for 11 minutes.
Remove and let sit on the baking sheet for 1-2 minutes to set up (they may not look fully cooked when you remove them from the oven but it's fine).
Then place each cookie on a cooling rack until cooled. Store in an airtight container.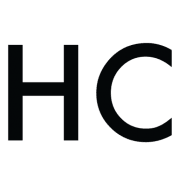 Robin Runner
Robin Runner is the blogger behind www.kneadtocook.com. She grew up around two of her greatest inspirations, her Italian grandmother and her aunt. Both believed in farm to table foods, purity in nature and love as the main ingredient for anything on their menu. Today, Robin is a strong advocate of farming and buying local ingredients, as well as composting to help repurpose food scraps into rich soil for our garden.