Further past the popular Harlem eats of Red Rooster and Sweet Bird, you will find Oso, the new destination for traditional Mexican street food. From tacos to enchiladas, Oso brings the vibrant culture of Mexico to Upper Harlem.
Oso owner and Mexico City lover Matthew describes the experience at Oso as multifaceted. Where diners can indulge in local street foods such as tacos offered everywhere especially at the stands, mescals by the bar or get slightly fancy dining under the canopy of leaves with its candle lit tables. In this no fuss eatery, everyone is welcomed including sneakers and jeans, a style endemic to the streets of Mexico City.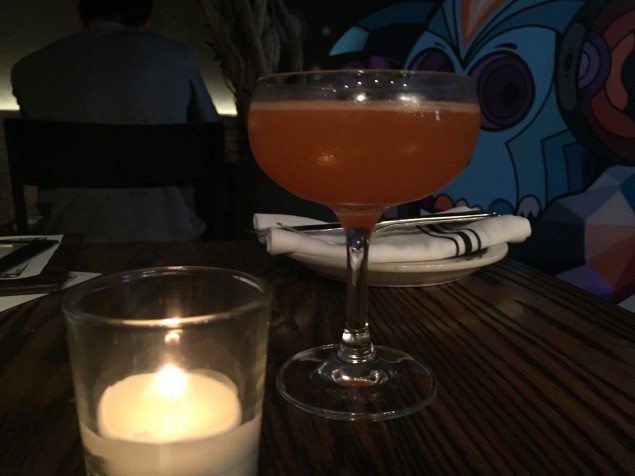 Opened in May 2016, there was a clear vision for Oso by Matthew and his partner. They wanted a space where their community can experience the colorful flavors of Mexico. In this space they wanted to recreate the raw emotions and tastes of the vibrant city. The space includes a bar also known as the destination for potent mezcals, shots and mojitos. A lively chef's table where you can chat it up with Executive Chef Cassandra and her team as you inhale the scents of toasting tortillas. At the chef's table you can have a replicable experience to Mexican street taco stands because of its openness. Also with the addition of the bright graffiti like painting on the wall, dining at Oso offers a true Mexican spirit in Harlem.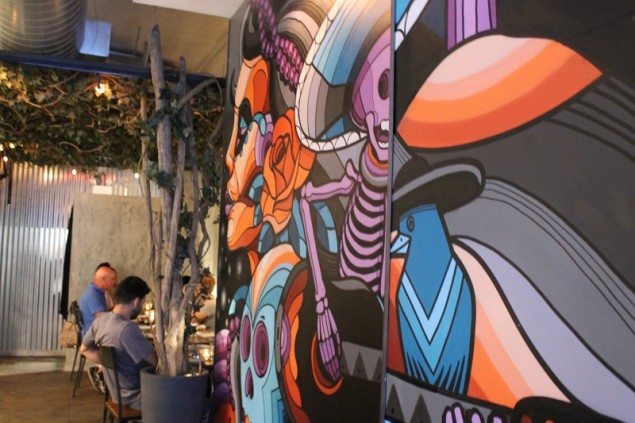 But what differentiates Oso from the city despite the location is the music and some of the cuisine served. The music is unique, featuring a mix by DJ set Coup de Khan, also the name of a smoky must try drink on the menu. Sorry to say but there are no sounds of mariachi bands.
Now let's talk about the important part; the comida. You cannot go to Mexico and not have Tacos. Oso offers a variety of these street favorites and offers them a la carte as well.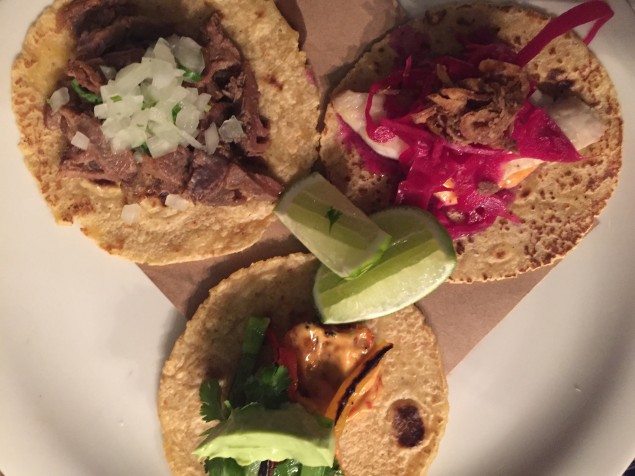 Pescado Del Dia, this perfectly assembled beauty is as the kids say nowadays "lit". Meaning the pairing of the toasted corn tortilla slathered with aioli layered with fresh melt- in- your mouth fish topped with a tangy vibrant cabbage slaw and crunchy shallots is taco perfection. Don't bother to pick up utensils, just bite into these, pick up with your hands to have the real Mexican experience. Prepare to enjoy a delicious and glorious mess. Another great aspect about these sumptuous tacos, is that you don't have to settle for the standard three you would normally get at a Mexican restaurant. Order theses beauties as you please but be careful not to fill yourself on them because there are more good eats to try at Oso. I would recommend pairing the taco with the "Coup de Khan" mescal, where smokiness meets a bold taco. Other tacos include camaron (shrimp) and lengua (beef tongue).
Pequenas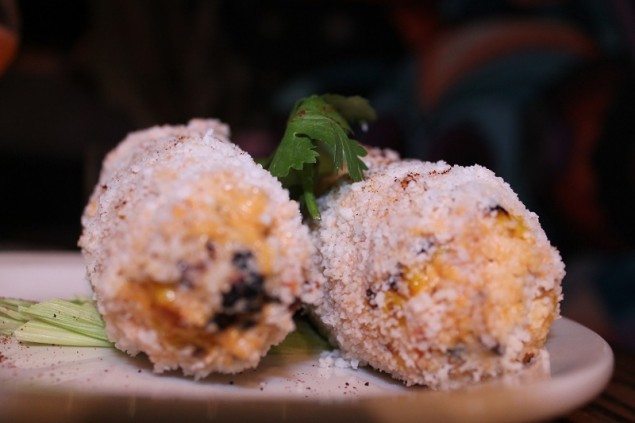 Elote– cheese lovers must order this Mexican favorite. Rich corn rolled into cotija cheese, drizzled with aioli and dashed with chili. Squeeze lime so the cheese soaks up the chili for a superb bite. Other side orders include tamales, chicharrones.
Mains
Pulpo Braised- A fresh spin to the traditional Octopus ceviche offered as a pequena or side.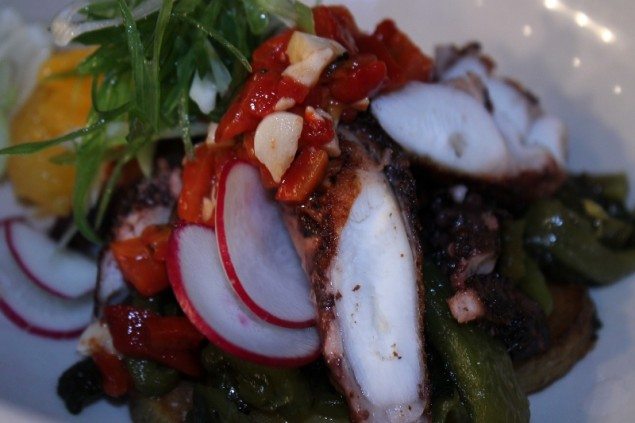 Matthew in collaboration with Chef Cassandra decided to add heat to this dish. Instead of serving it in a cold format, Oso dishes this seafood warm. The octopus is braised, and served with stewed pimientos, slices of fresh mandarin and radishes, on top a bed of potatoes. The chicken of the sea has nothing on this rib of the sea. The octopus is fragrant with flavor and highly recommended to try. Other mains include; enchiladas, which is served at brunch too. Important because Oso is located right across City college, and if you are a New York college student, brunch is a very serious activity.
Dulce / Dessert– every meal should end on a sweet note. In Mexico and Oso the sweet notes are churros. These long fluted Mexican fritters are served with not one but two options for dunking. A bitter sweet chocolate, and sugary caramel. I suggest to double dip the fritter for optimal sweetness.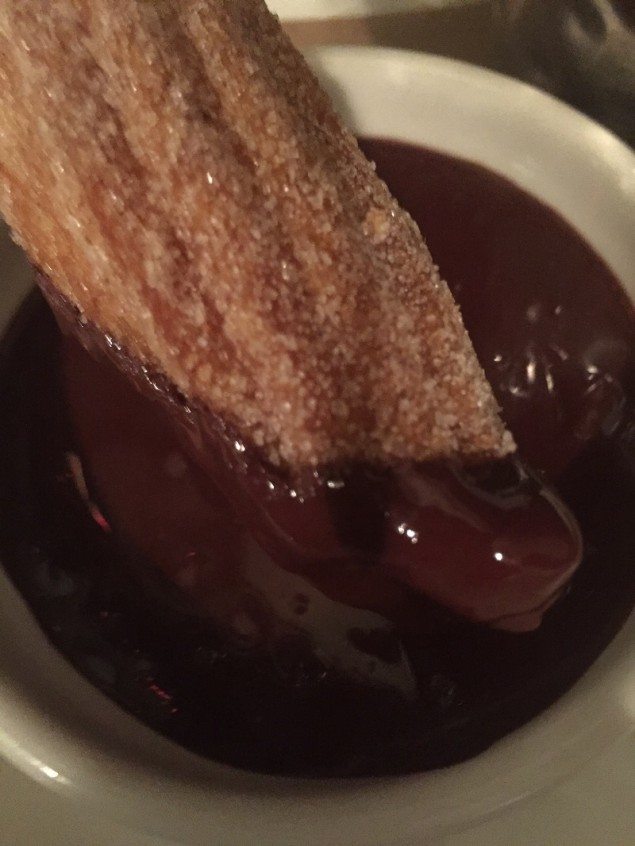 The passionate intrigue for Mexican culture is the secret to the great taste and feels at Oso. Here there is community spirit, where everyone knows each other. Patrons can come in relax, and fill up on tacos, mezcal and all around good vibes. The space and people are diverse, warm, and friendly.  Similarly there is something inherently friendly about the food, with its open philosophy and no fuss appeal. Currently craving the braised octopus but with the seasonal changing menu there is a likelihood of it disappearing. Which is devastating but there is a silver lining because it opens up another opportunity to try more bold unique flavors of Mexico, right in Harlem at Oso.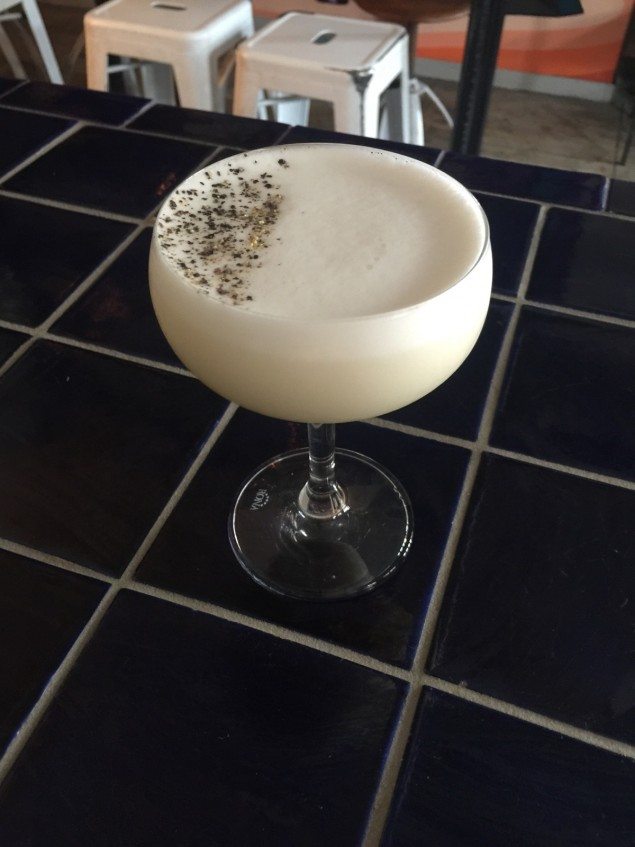 Take your cheaper food trip to Mexico City at 1618 Amsterdam Ave. at 140th Street New York, NY 10031.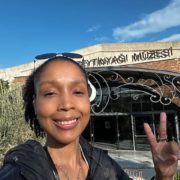 Alyssa Holder
Alyssa Holder is a writer specializing in food and travel topics since 2015.