These classic cream puffs are filled with a Nutella cream filling and topped with chocolate glaze.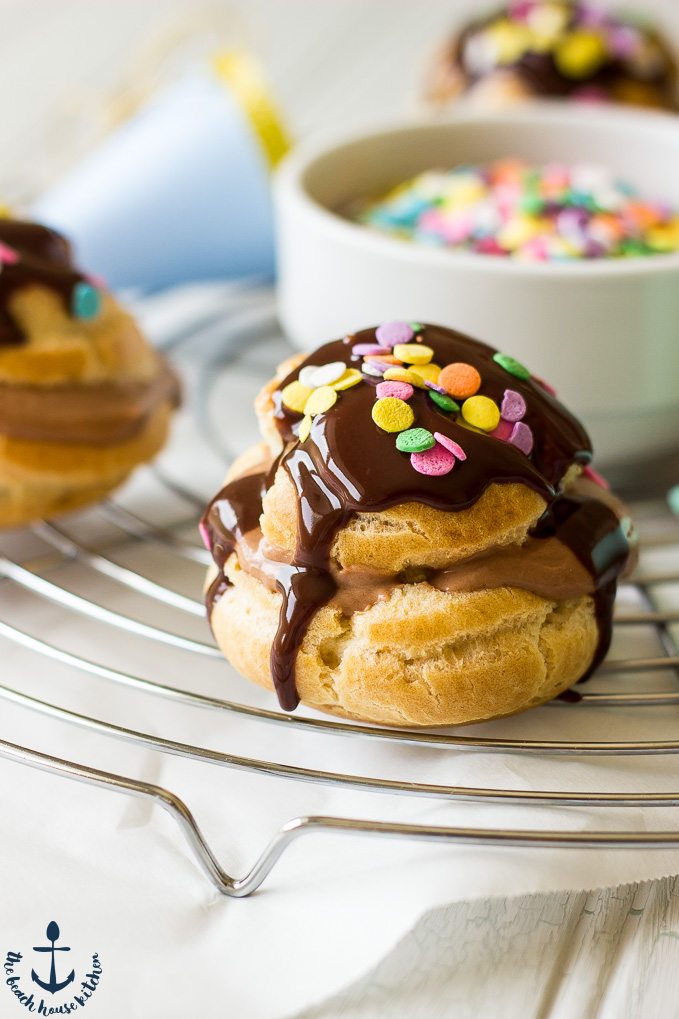 Light and airy pastry filled with deliciously smooth Nutella whipped cream, these Nutella Cream Puffs are the perfect easy dessert for a special celebration!
This is an easy dessert recipe that would be perfect for the upcoming holidays, and one that's always a hit with my guests. If you're thinking the pâte à choux (pastry dough) is too difficult to make, you thought wrong. It couldn't be easier. These cream puffs are light and airy and so versatile. They can be filled with all different flavors of whipped cream, pastry cream, custard or ice cream. The possibilities are endless.
The Nutella filling is equally as easy. A mere three ingredients, that's it! And if you can heat up some heavy cream and pour it over chopped chocolate and butter, you've nailed the chocolate glaze! See? Easy, right?!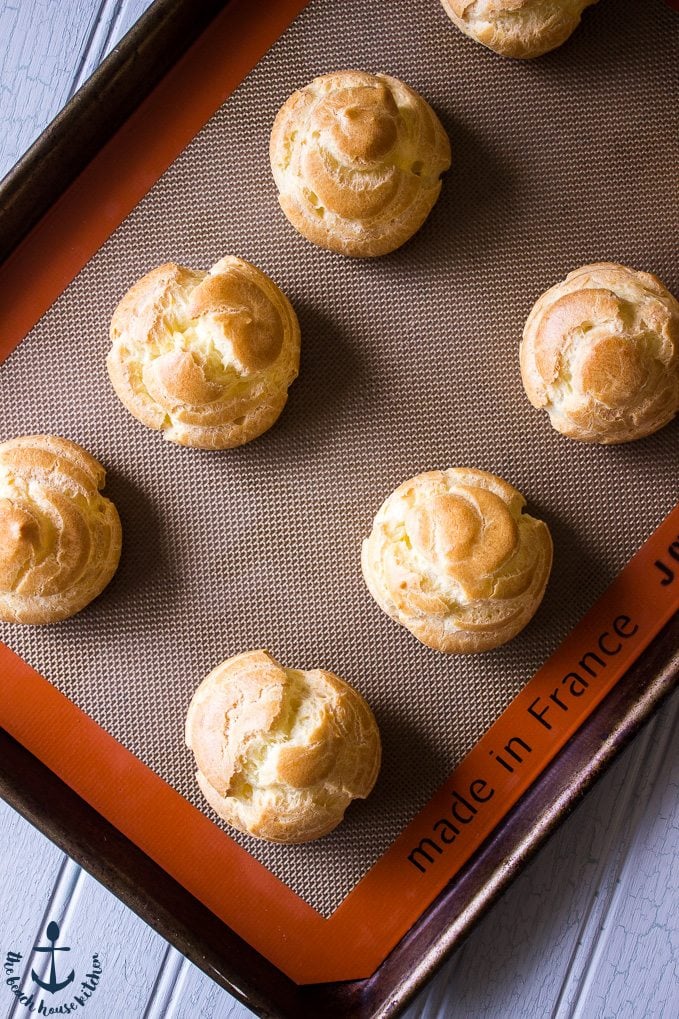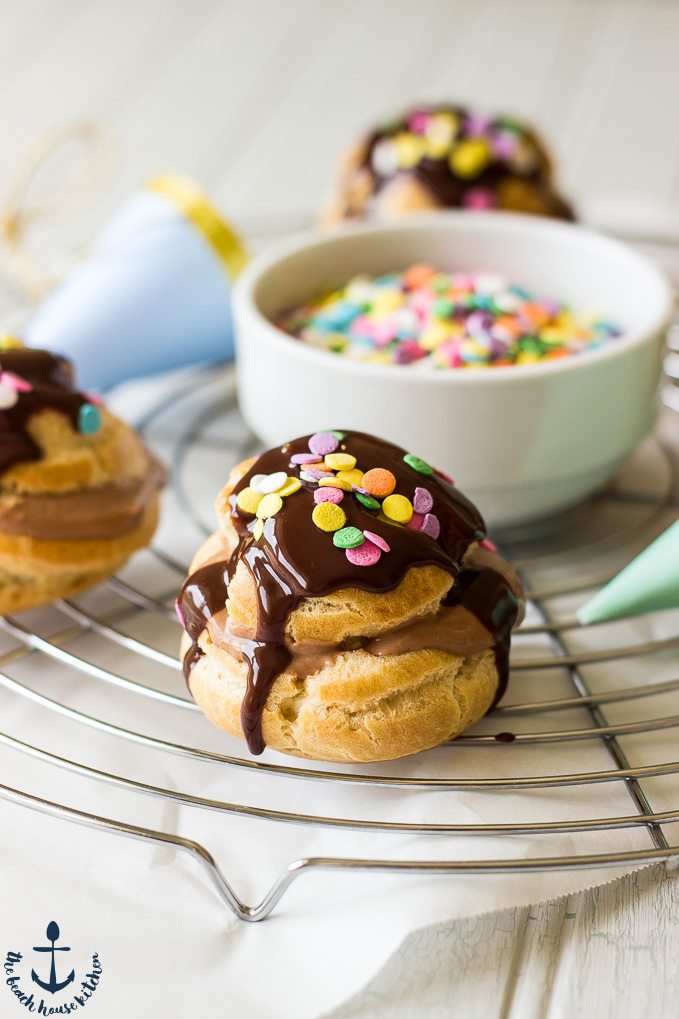 Click here for the chocolate glaze recipe.

Nutella-Filled Cream Puffs
Ingredients
Pate a Choux:
1 cup all-purpose flour
1 Tbsp. granulated sugar
⅛ tsp. salt
1 cup water
½ cup unsalted butter, cut into cubes
4 large eggs
Nutella Filling:
1½ cups heavy whipping cream, chilled
⅛ tsp. salt
¾ cup Nutella, room temperature
Chocolate Glaze:
Garnish: Sprinkles, if desired
Instructions
Pate a Choux:
Preheat oven to 400 degrees. Line two large baking sheets with parchment paper or Silpat mats. Set aside.
In a small bowl, whisk together flour, sugar and salt.
In a medium saucepan, heat water and butter over medium heat. Lower heat to a simmer once butter is melted. Remove from the heat and add the flour mixture. Stir until mixture is smooth and well combined. Return the pan to low heat and cook for 1-2 minutes, stirring constantly.
Add eggs, one at a time, beating well with a wooden spoon after each addition, until totally incorporated and the dough is glossy and smooth.
Spoon the pate a choux into a pastry bag fitted with a large ½ inch round tip. Pipe 16 2-inch mounds 3 inches apart onto prepared trays. Bake at 400 degrees for 15 minutes. Lower oven temperature to 375 degrees and change trays, and continue to bake for 15 minutes more until golden brown and dry. Remove from oven and pierce the side of each puff with the tip of a knife. Cool on wire racks.
Nutella Filling:
Add one cup of the heavy whipping cream and the salt to the bowl of a stand mixer fitted with a whisk attachment. Whisk on medium speed until soft peaks forms. Add the Nutella and whisk on low speed until smooth. Whisk in the remaining heavy cream on medium speed until firm peaks form. Place in refrigerator to chill.
Chocolate Glaze:
Click the link above
Assembling Cream Puffs:
Cut off the top third of each cream puff. Spoon some filling into the bottom of each cream puff. Replace tops. Drizzle with glaze and top with sprinkles, if desired.