The first American woman to obtain the French "Diplome National d'Oenologue" from Bordeaux shares her views on winemaking in a man's world.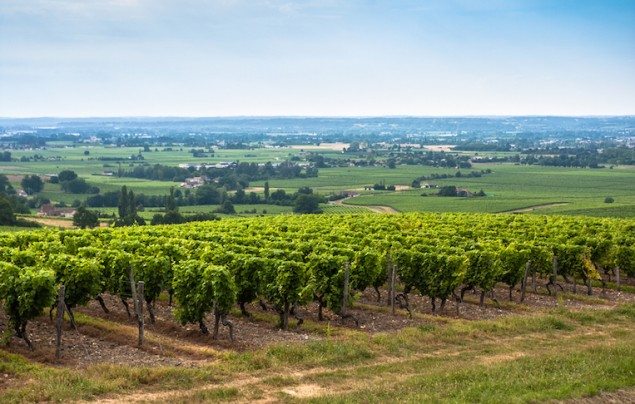 Shutterstock: Sergey Kelin
Though many believe Bordeaux to be made up of chateaux run by generation after generation of men, many are actually owned or strongly influenced by women. As the first American woman to obtain the French "Diplome National d'Oenologue" from Bordeaux, you'd think Liz Roskam, co-owner of Chateau La Lauzette, would have some stories to tell about breaking into the man's world of winemaking. Not so. Other than having to prove herself physically—doing cellar work, moving hoses, pump overs and barrels—and facing the usual family vs. career prejudices found in most industries, her entre into Bordeaux as a winemaker was not viewed as uncommon.
Roskam estimates that when she entered the University of Bordeaux Viticulture and Enology program in 2002, 50% of the students studying the Diplome Nationale d'Oenologue in Bordeaux were female. "The number of women in the wine industry seems to be growing." "It also seems that women tend to work in larger and more well-known estates as well as for large wine merchant structures and hold important positions such as wine buyer and technical management."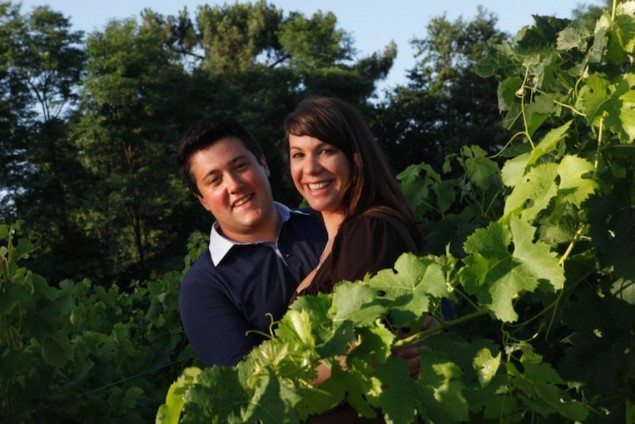 It appears women are naturally adept with wine. According to Roskam, many feel women have very good sensory skills and are good at perceiving wine, tasting and recognizing aromas, etc. Therefore, a woman's opinion is often valued by male coworkers during tastings and blending.
But she does believe that "for a woman to succeed in winemaking she must be strong both physically and mentally and be a hard, confident worker." And succeed she has. After finding the perfect terroir at Chateau La Lauzette, Liz and her husband Frans, a fourth generation winemaker whom she met while in school in Bordeaux, took over the vineyard and committed themselves to producing "an elegant, fine wine with fresh fruit and great balance that will please all categories of wine consumers." Their classic and elegant wines have earned Cru Bourgeois status (a classification that the wine has passed a strict quality selection procedure), as well as praise from Wine Spectator, James Suckling and Robert Parker.
Roskam enjoys traveling to the US to present her wines to consumers and is determined to show world wine drinkers, especially the casual American wine drinker, that high-quality yet affordable Bordeaux wines are out there. Regarding wine quality, her main goal is to produce a high-quality wine that represents what Bordeaux should taste like and not try to match styles from other parts of the world. "Bordeaux's terroir allows us to make such high quality wines that not many other regions can do, and we need to preserve this style."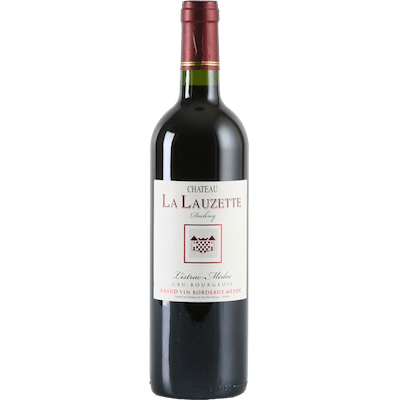 Tasting: We had a chance to taste the Chateau La Lauzette Declercq 2010 ($20) at the Honest Cooking editorial offices and found it to be a perfect wine for steak, roast chicken or vegetarian dishes. Very smooth, medium bodied on the palate with dark cherry and plum notes. It had fine tannins and an elegant finish. Delicious! High-quality affordable Bordeaux? I'm a believer.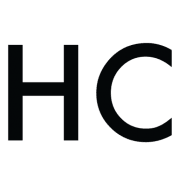 Carolyn Haitsch
Love of food and wine led her back to NYC where she spent years developing recipe collections, attending culinary classes, and searching out the best restaurants in Union Square. When not in the Honest Cooking editorial offices, she can be found in Connecticut doing what she loves best--cooking for family and friends and dreaming up her next culinary adventure.