It's summertime and it's National Rum Month. That means it's the perfect time to sip on something cool and delicious under the sun. Here are favorite places to get the perfect drink.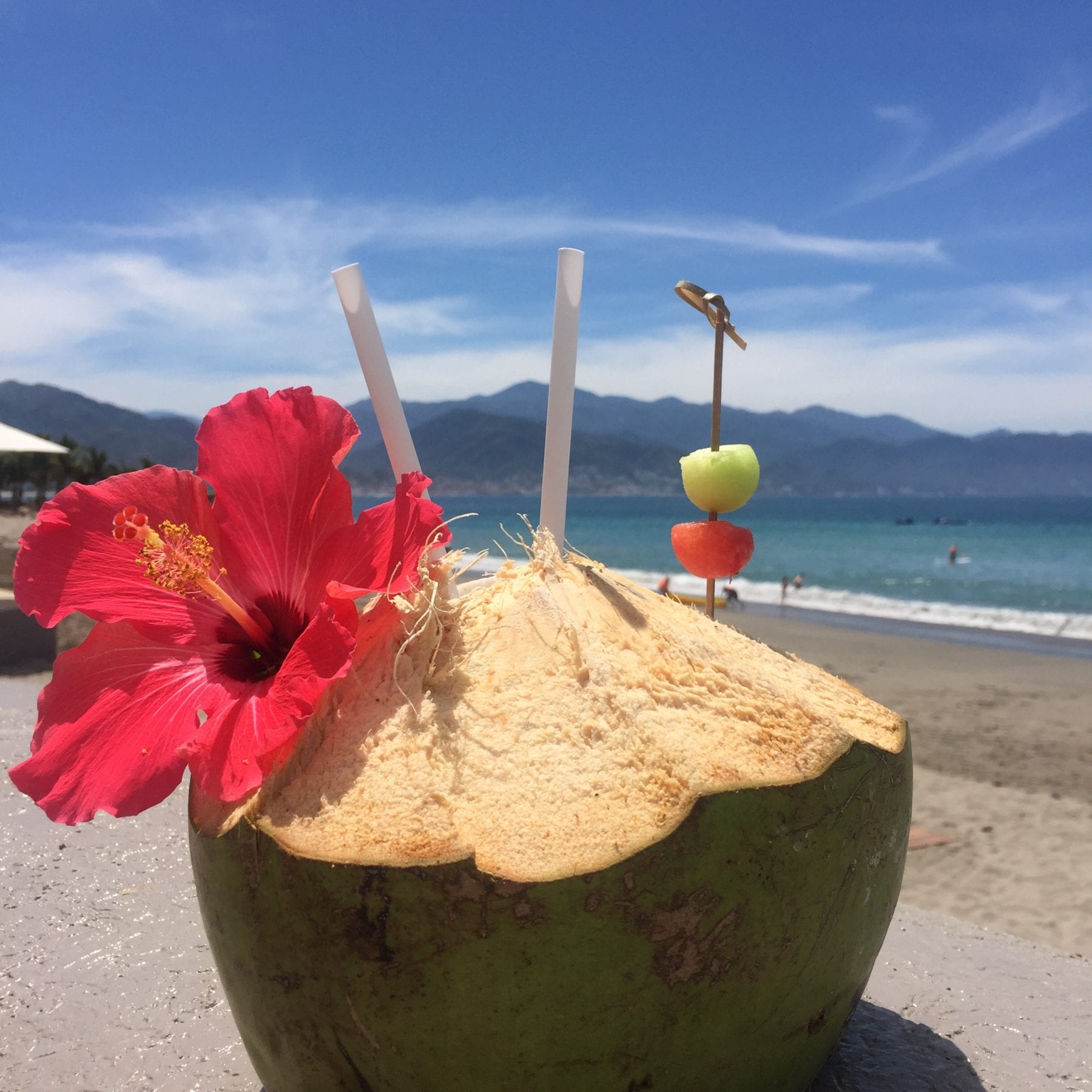 Coco Libre
Say cheers to National Rum Month this August at CasaMagna Marriott Puerto Vallarta Resort & Spa on Mexico's Pacific coast. The resort's brand new poolside CocoBar offers a variety of cocktails, all served in coconuts and incorporating coconut water to help guests stay hydrated and beat the summer heat. Enjoy the resort's signature rum cocktail, Coco Libre, a mouth-watering tropical cocktail served in a coconut that includes white rum, watermelon, and coconut water.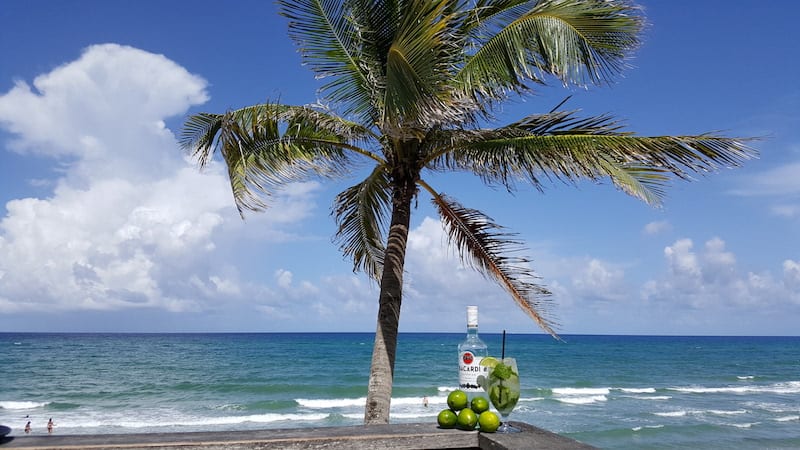 Fresh Agave Mojito
Spread across a strip of golden Atlantic coastline dotted with natural dunes, Jupiter Beach Resort & Spa offers a laidback, tropical escape for guests who want to relax and enjoy the easy breezy beach life. What's the best way to take advantage of this beachside paradise? Head to the adults-only hammock garden with a Fresh Agave Mojito — made with Bacardi Superior, fresh mint, lime juice and 100% organic agave nectar — and sip slowly while swaying gently in the ocean breeze and watching the turquoise waves roll into shore.
Island Infusion
With August being National Rum Month, St. Kitts Marriott Resort & The Royal Beach Casino is ready to celebrate with its delicious island-inspired rum cocktails. After enjoying a wide range of onsite activities such as golf and the Caribbean's largest Vegas-style casino, as well as exploring the surrounding beaches and rainforest, guests at the St. Kitts Marriott can unwind at one of four bars. Found at the resort's Sky Ultra Lounge, the refreshing Tropical Sky Way blends rum, orange juice, fresh mango and fruit syrup together to create a cocktail that perfectly embodies the essence of St. Kitts' quintessential island vibes.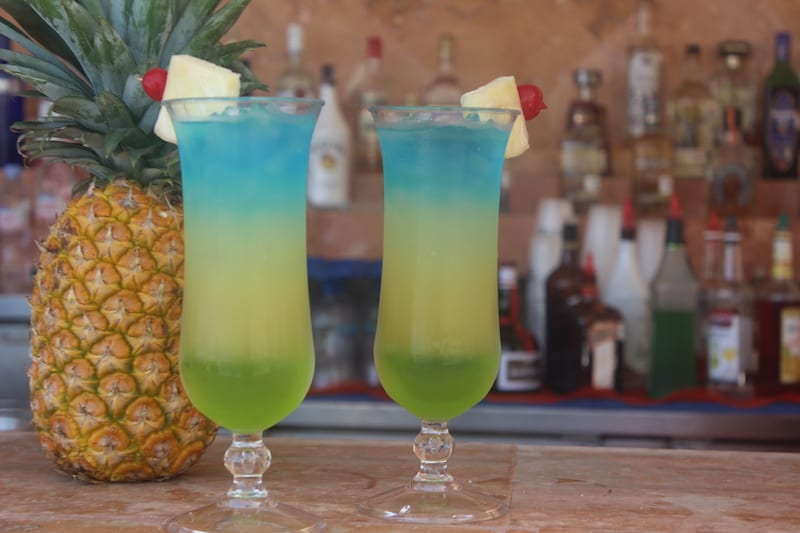 Mayan Prince
What's Cancun without a tropical drink in hand? The Mayan Prince at the CasaMagna Marriott Cancun Resort & Spa is your cocktail in shining armor, and packs a punch with white rum, Malibu, vodka, Midori, Curacao, pineapple juice and lemon. Whether you sip it at the swim-up bar or your oceanfront chaise lounge, this cocktail is your official signal that you're on vacation in paradise.
Vanilla Sky
Take a taste of the tropics at the globally-inspired, rum-focused WunderBar inside Circa 39 Hotel in Miami Beach. The Vanilla Sky cocktail is hand crafted with serrano peppers and Hawaiian and ginger puree, then shaken with spiced rum, Amaro liqueur, fresh-squeezed lime juice and Cointreau. Lastly, this libation is poured into a glass over a vanilla-infused ice spear for that perfect sweet-and-spicy kick.
It's Bananas, (Dirty) B-A-N-A-N-A-S
Beat the heat this summer with a perfectly crafted frozen cocktail from Marriott Stanton South Beach's Deco Blue restaurant. The oceanfront hotel is the best spot on Ocean Drive to catch some summertime rays on their newly-renovated outdoor lounge and pool deck while cooling down with a tasty spiked slushy (and the ocean breeze from the beach's rolling waves). A favorite among locals and guests, the Dirty Banana is definitely at the top of the must try list when it comes to Deco Blue's cocktail list. A flawless combination of Captain Morgan Spiced Rum, Rumchata, Kahlua, Banana, Cream of Coconut, and Chocolate Syrup, this concoction is a fun, and refreshing way to lighten up and cool down on a hot Miami summer day!
1648 Punch – For One Or For The Table
Whether you're with a group or need just one, 1648 Bar & Grille, offers a signature rum punch that perfectly sets the mood for a day in paradise. Situated on the tranquil, Caribbean island of Eleuthera, French Leave Resort's signature restaurant overlooks one of the most beautiful pink sand beaches and picturesque harbors in the world, Cupid's Cay. Combining over proof rum, coconut rum, aged Trinidad rum, grapefruit, orange, aromatic bitters and orange bitters, the tropical cocktail perfectly embodies the resort's tropical laid-back vibe. For more information, visit www.frenchleaveeleuthera.com.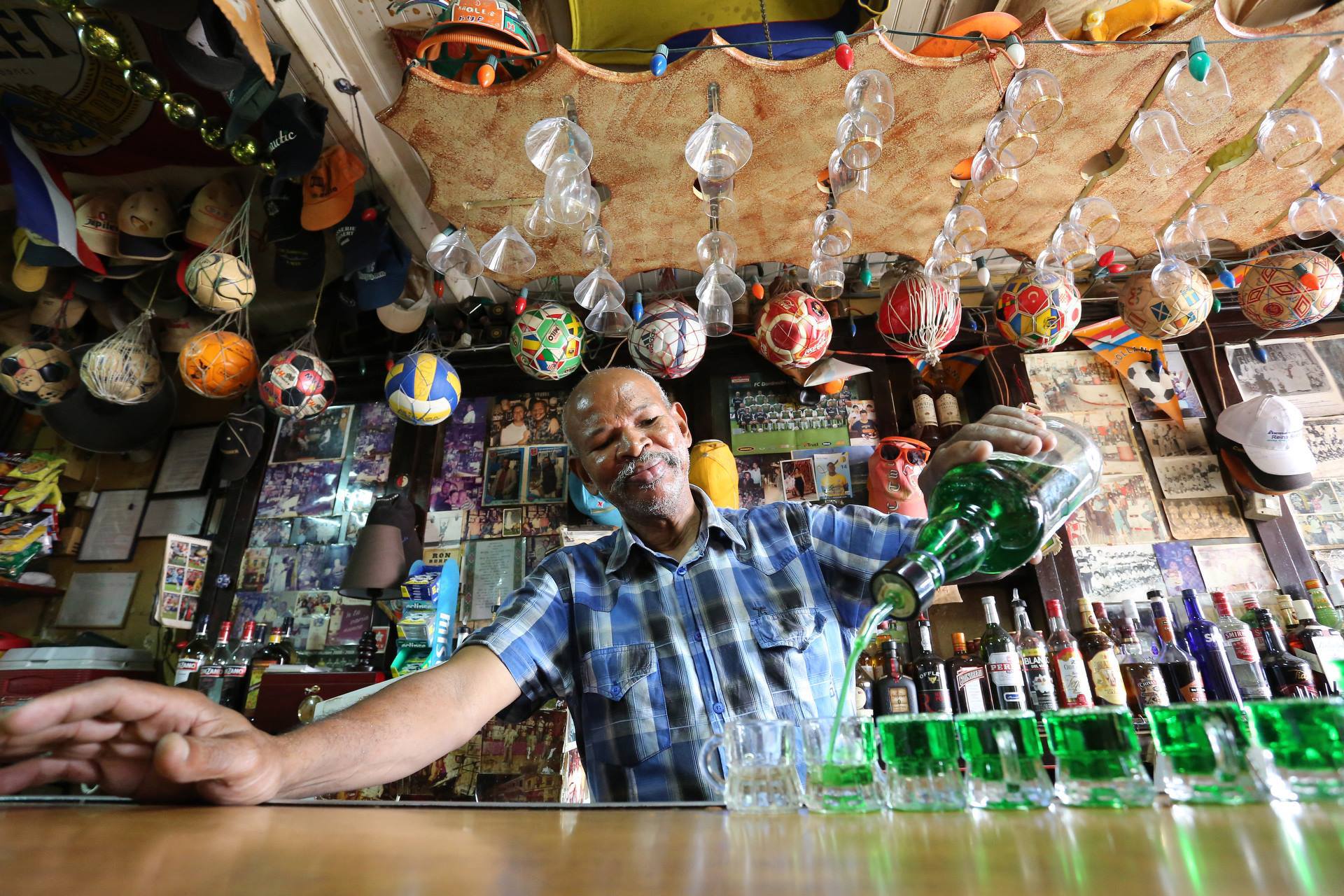 A Caribbean Rum Like No Other…
If you love cocktails, then you're probably familiar with Curaçao's signature liqueur – Blue Curaçao, but Netto Bar's Ròm Bèrdè (meaning "green rum" in the local Papiamento language) is another must-try for visitors. Located in Curaçao's capital city, Willemstad, Netto Bar is a popular hangout spot where people from all backgrounds socialize and enjoy shots of the infamous Rom Bèrdè. The ingredients of their green rum have remained a secret since it opened its doors in 1954. For more information, visit www.nettobar.com.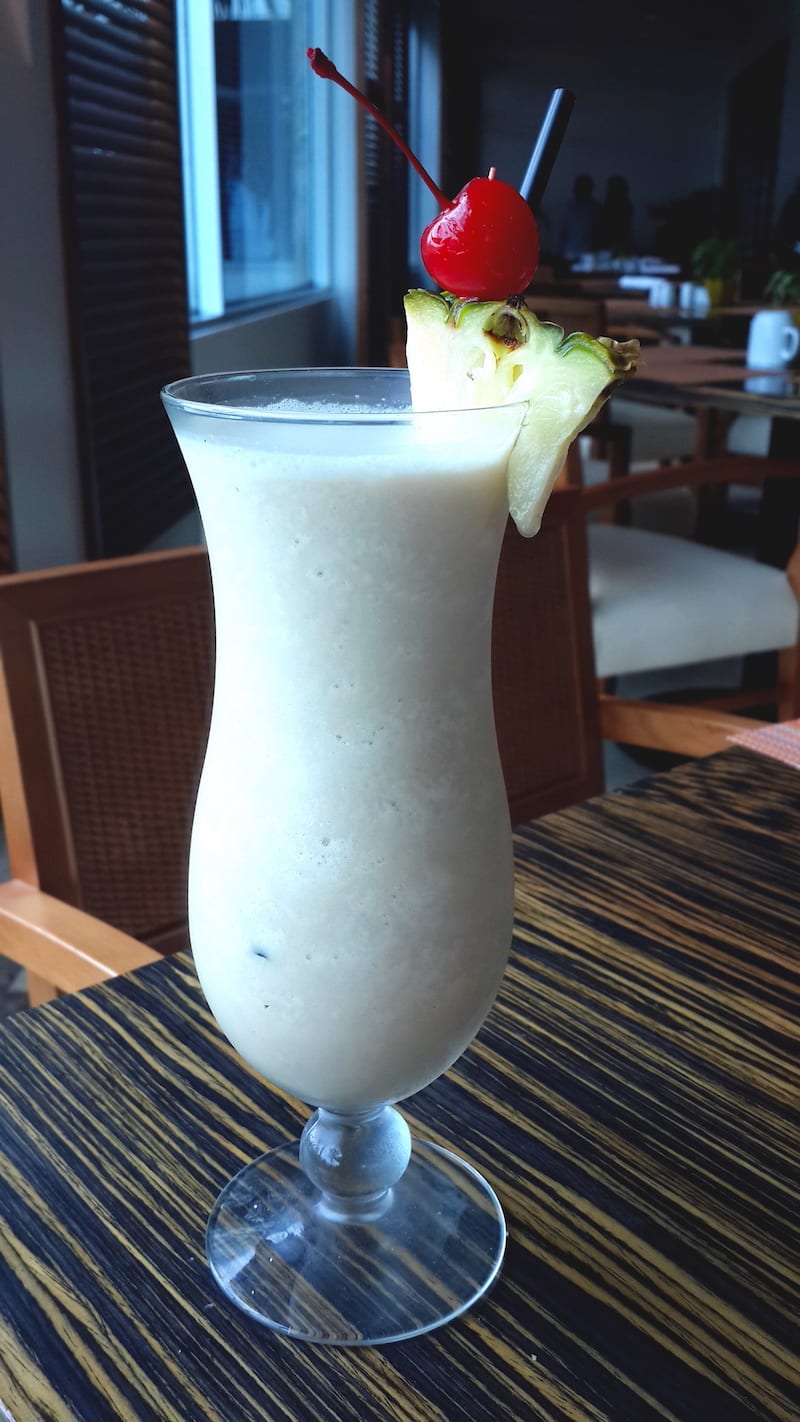 Honeymooners Delight
Nothing says paradise like slipping away with your sweetheart to The Westin Playa Bonita, a tropical, beachfront oasis just minutes outside bustling Panama City. As you look out over the rainforest and ships waiting to enter the Panama Canal, sweeten your romance with the resort's signature Honeymoon cocktail – made with dark rum, kahlua and piña colada.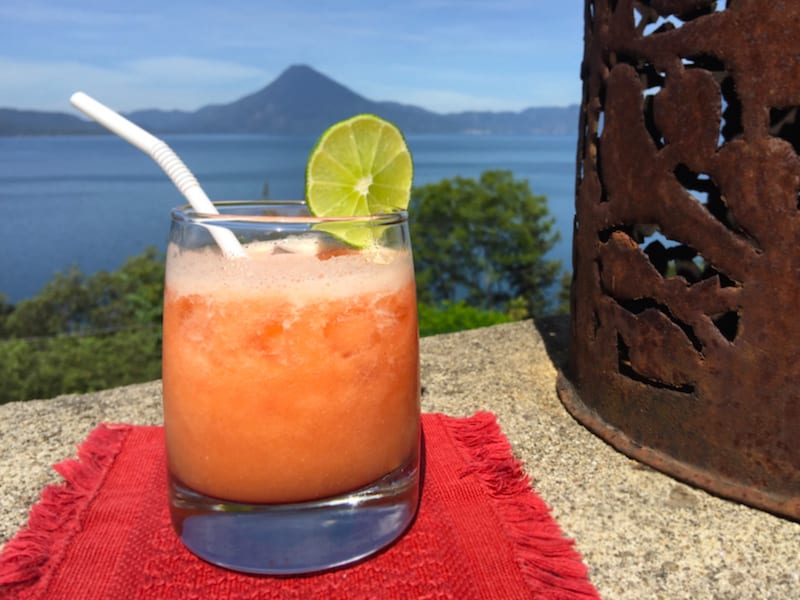 See Also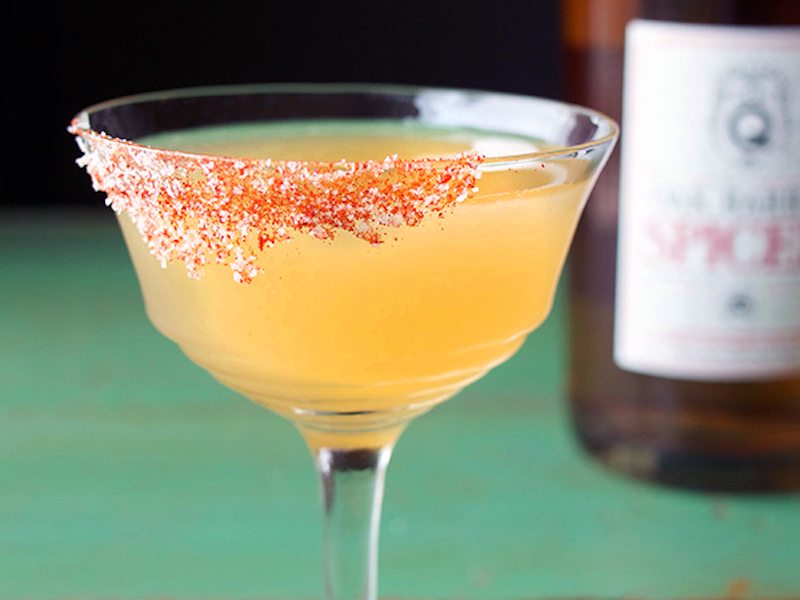 XOCOMIL
Named after the strong, and very sudden midday winds that occur on Lake Atitlan, Casa Palopo's Xocomil celebrates one of Guatemala's most coveted exports: rum. This specialty cocktail is made with native ingredients such as hibiscus extract and rum distilled in the Guatemalan highlands. Topped off with a splash of lemon lime soda, the refreshing Xocomil perfectly complements the boutique hotel's breathtaking views of the lake and volcanoes across the shore.
'Liming' in the Birthplace
Some call it Barbados, but locals know it as the birthplace of rum. Home to more than 1500 rum shops and the Mount Gay Rum factory, it's only fitting to celebrate this August with Colony Club's signature Bajan Rum Punch. Chill out and 'lime' by the beach with the refreshing fruity concoction. Infused with lime juice, a dash of Angostura bitters, a hint of nutmeg and a falernum floater, this drink certainly packs a punch.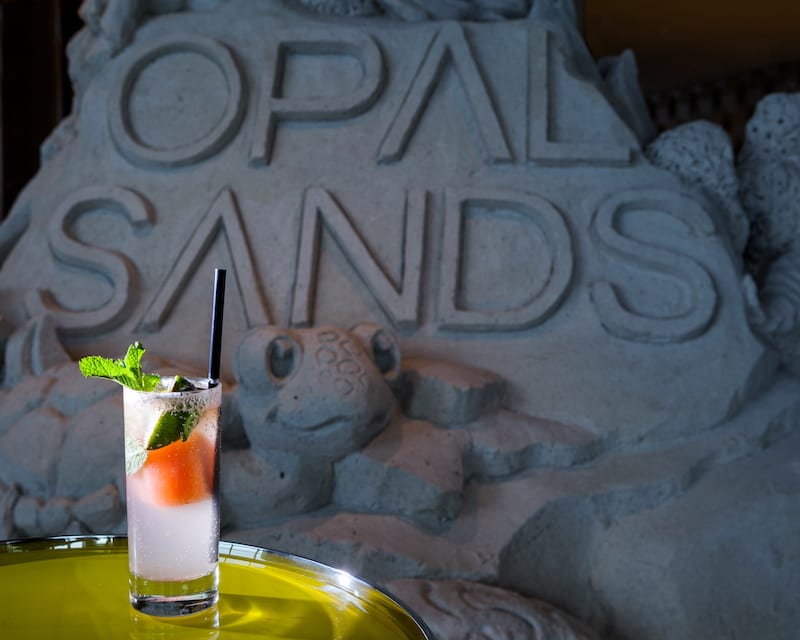 A mojito that's one in melon
Retreat to Opal Sands Resort, to enjoy contemporary beachfront luxury and stunning panoramic views of the Gulf of Mexico. Soak up the stunning sunsets at Sea-Guini, where guests can savor the salty sea breeze and live entertainment from the patio, all while sipping on a hand-crafted cocktail. So sit back and relax with a Watermelon Mojito – this classic rum-based cocktail has a fresh twist with watermelon ice-cubes.
Backyard Bacardi
Get the best of Bacardi in San Juan Marriott Resort & Stellaris Casino's Rum Island cocktail, combining 4 different types of rum which are made at nearby Casa Bacardi Distillery right in Puerto Rico. While this tropical drink isn't served on the Red Coral Lounge's menu, mention the Rum Island cocktail to the bartender and they'll whip up this flavorful fruity sensation while you enjoy the hip lobby vibe and live entertainment.
Rum, Don't Walk at W Fort Lauderdale
Celebrate National Rum Month with a signature cocktail at the ultra-chic W Fort Lauderdale where you can enjoy the spicy, yet tropical Rum, Don't Walk drink at Stephen Starr's award-winning Steak 954. Guests and visitors can sip on the tropical cocktail, made with tanduay rum infused pina & vanilla bean, pineapple shrub and 15 serrano infused agave nectar with a seat next to the restaurant's centerpiece — a 15-foot long reef aquarium home to mesmerizing jellyfish — a rare and spectacular sight.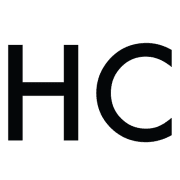 Honest Cooking
The Honest Cooking editorial team handpicks inspiring culinary stories to share with you that we think are beautiful. We strive to create an inspiring place for culinary exploration, salivating recipes, interesting personalities and stories.