Denise Sakaki solves the holiday cocktail quandary: how do you design a cocktail party that you, the host, can actually enjoy?
By Denise Sakaki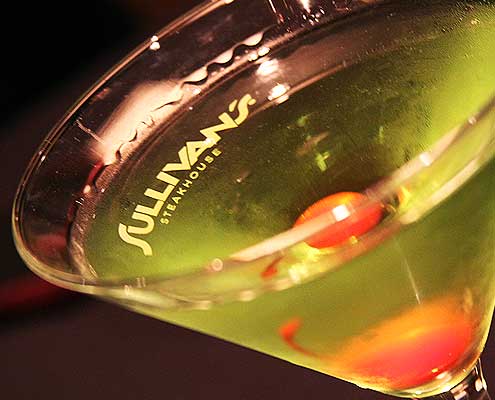 The holiday season is here, and for many, tis the season for holiday parties and gatherings at home. You look through picture-perfect lifestyle magazines for party ideas and the most tempting concepts always swirl around the theme of a festive cocktail party, full of colorful drinks and people donning their sparkling finery for a night, practicing their best Mad Men pose with a martini glass in-hand. That's the sugarplum vision dancing in your party-planner head, but the reality is you being stuck as the ad hoc bartender for a night, your dapper party outfit totally hidden by an apron as you sling drinks. The original intent for "signature cocktails" made with ten different ingredients quickly going downhill, and everyone winds up drinking rum and cokes because they're quick to make. So the Holiday Cocktail Quandary remains: how do you design a cocktail party that you, the host, can actually enjoy?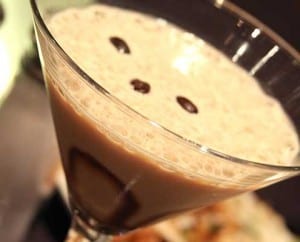 The answer isn't locked away in a secret vault at Martha Stewart's Fortress of Solitude – to handle a crowd thirsty for cocktails and merriment, you go to the professionals. Sullivan's Steakhouse in downtown Seattle is a good example of a well-oiled machine. They handle large crowds every day, even more during the holidays, given their location right in the middle of the city's retail and theater neighborhoods. They also manage to work in special seasonal cocktails during the holidays, like their rich and decadent Chocolate Christmas, a dessert-like drink of espresso liqueur, cream and vodka, mixed together and poured over a chocolate sauce-decorated glass. And they put twists on popular classics like a Cosmopolitan, reworking it as the Merry Berry, using different berry juices like pomegranate, strawberry and a bit of raspberryChambord.
Talking with their bartender and staff, they offer up crowd-tested tips over creating your own holiday cocktail party at home, minus the stress.
Ice, and plenty of it. It's the most important ingredient of a good chilled drink that's most often forgotten. Even if your refrigerator makes its own ice, buy several extra bags and keep it in a freezer or cooler, you're gonna need it.
Keep it simple. For a large crowd, you don't want to be making something complicated with twelve different things in one glass. Stick to recipes that require three or less items. It lets you focus on quality ingredients and really taste what you're drinking. Save the fancy mixologist creations for smaller gatherings.
Pre-mix your cocktails. Take a cue from the bars – they prepare a lot of the basic ingredients like fresh-squeezed juices, or they infuse neutral spirits like vodka with the flavors they want in their drinks. Mix the drinks ahead of time in pitchers, so you or your guests can easily pour the drinks. You can always leave the liquor separate from the flavor mix so that people can control the strength of the drink, and leave out a bottle of seltzer water if someone wants to make it non-alcoholic.
Be creative. Take a basic drink and just change the name – at Sullivan's, the typical Apple Martini becomes The Grinch, and it immediately has a holiday theme. Use interesting garnishes – a sprig of fresh rosemary in a simple gin and tonic is a fragrant nod to the season. Get a channel knife for making the pretty citrus curls from a lemon or orange rind – they can be cut ahead of time and left in a decorative bowl for fast, easy garnishing.
See Also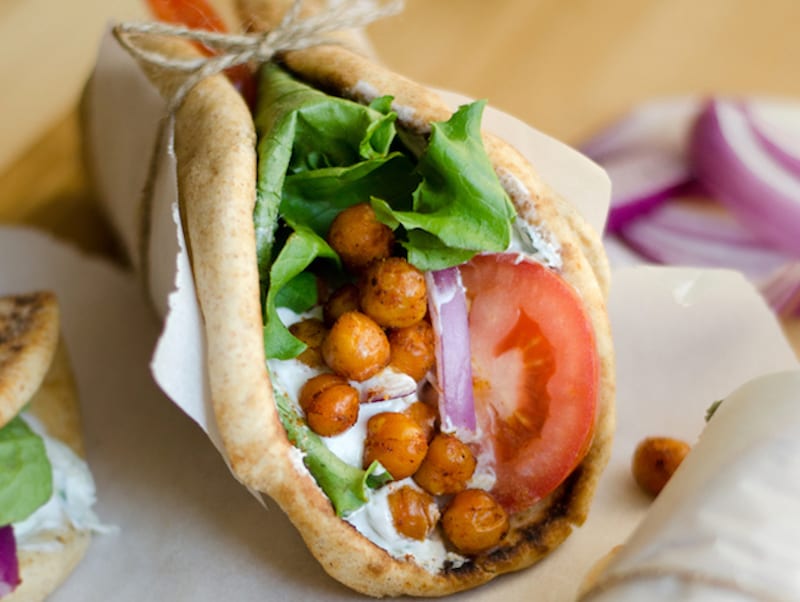 This is a drink recipe shared by the Sullivan's in Seattle, a simple but popular cocktail that's a basic, yet festive crowd-pleaser. It's called The Knockout, mostly because the sweetness of the fresh pineapple hides the punch from the vodka that's absorbed all the fruit flavor, so cocktail responsibly! It's a drink that's great for parties, as it can be easily doubled and mixed ahead of time, and only requires two ingredients: citrus-flavored vodka and pineapple. Bear in mind, it does require some lead time, as the vodka needs to be infused with the fruit's flavor for up to two weeks. It can be served in a martini glass with a little citrus curl, or poured on the rocks for a more masculine presentation.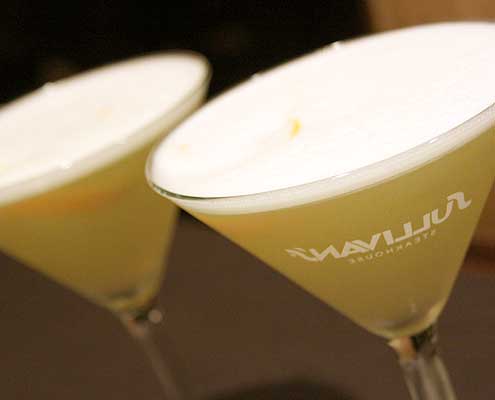 The Knockout
(start infusion two weeks before your party date)
1 liter bottle of citrus-flavored vodka
2 fresh pineapples, cored, skinned and chopped into large chunks
1 roll of cheesecloth
 
Take a large glass jar or bowl and combine the chopped pineapple and entire contents of the vodka bottle. Cover with plastic wrap and leave in a clean, cool location like a pantry, for up to two weeks. After the vodka is infused, strain all the contents through chessecloth, pressing every precious drop from the fruit and reserving in a pitcher.
 
To serve, chill the mixture and pour directly into a martini glass or over ice in a highball glass, garnish with a curl of citrus rind. To add a dramatic foam head, shake vigorously with ice in a shaker; the natural sugars will create a fine eggwhite-like topper.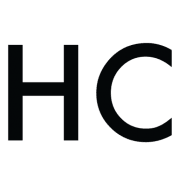 Denise Sakaki
Denise Sakaki is a freelance food writer and photographer who is always searching for the connections between food and personal experience. She is the creator of the food blog Wasabi Prime and contributor to Serious Eats, 425 Magazine and Drink Me Magazine.