Skillet dinners to the rescue on nights when you're busy or not in the mood to cook! You'll love the ease and classic flavor combination of this Turkey, Broccoli and Swiss Skillet Dinner!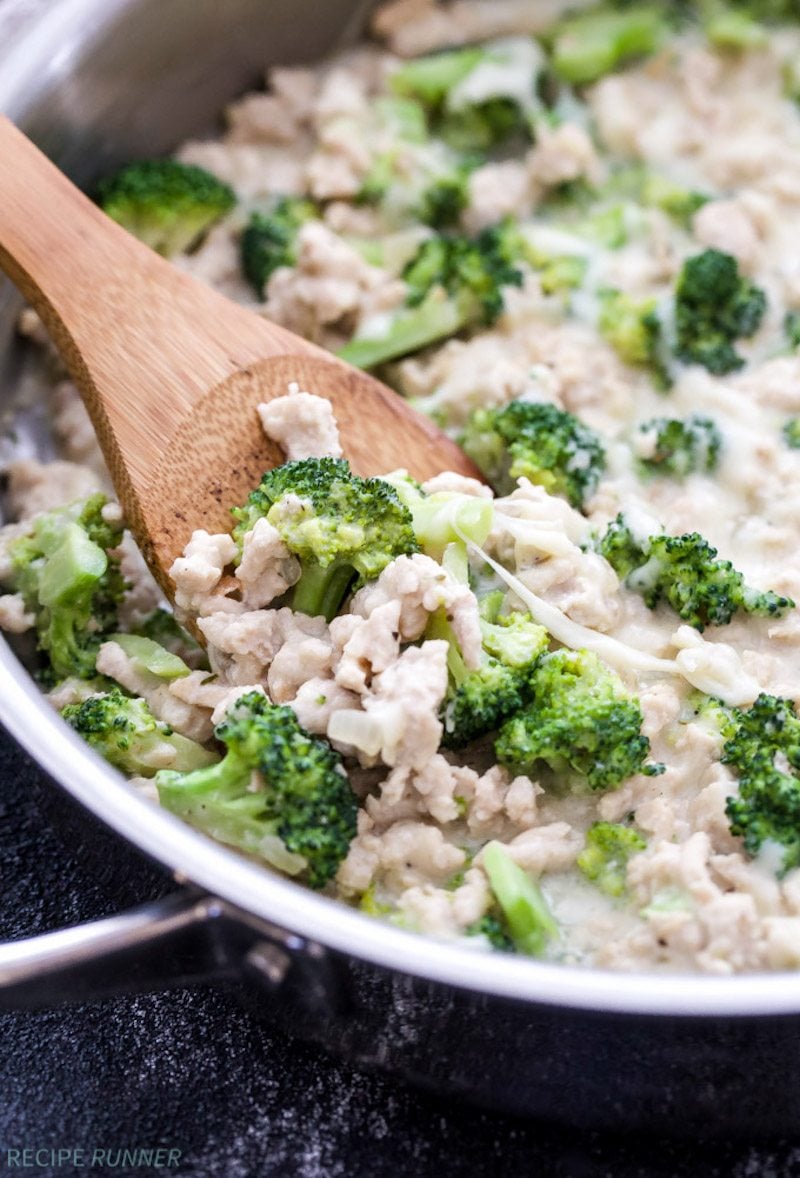 I've been super lazy about making dinner so far this week. I blame it on the cloudy, snowy weather we've had. While I haven't resorted to ordering a pizza….yet, I have been relying on easy to make dinners, like this Turkey, Broccoli, and Swiss Skillet Dinner.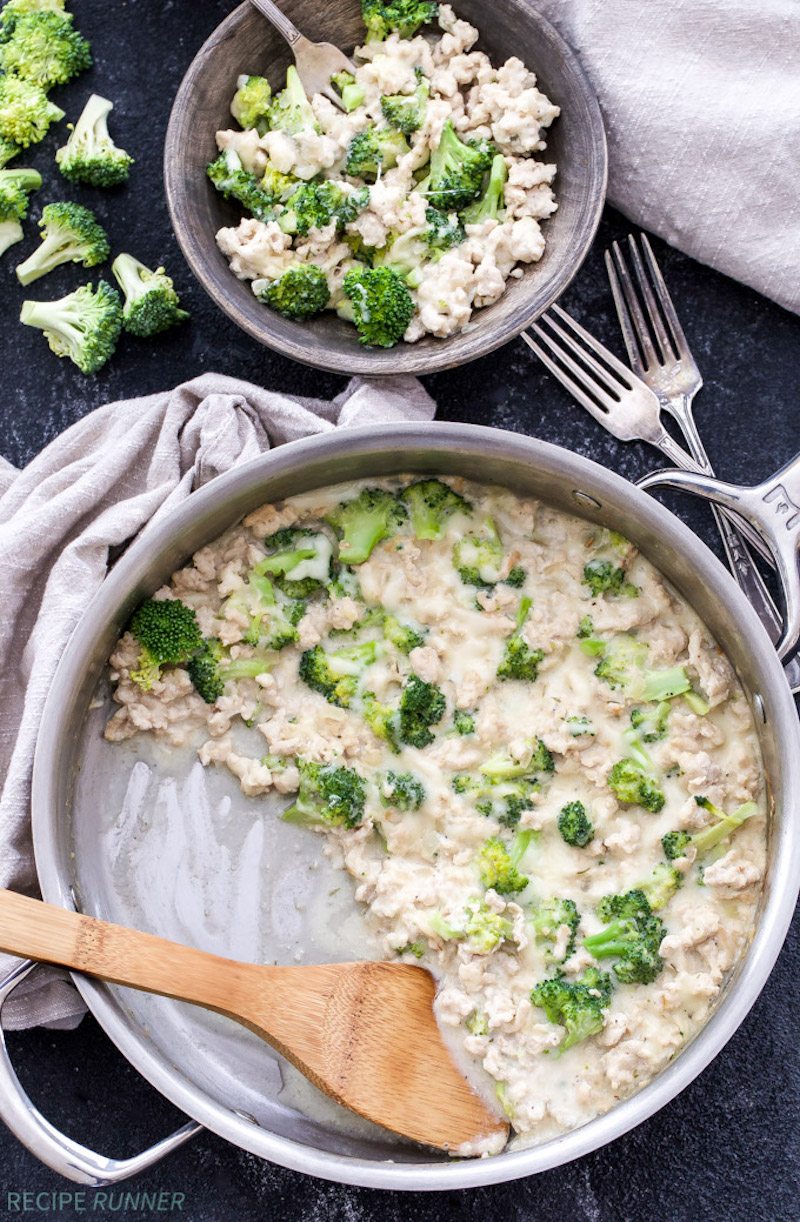 Make this Turkey, Broccoli and Swiss Skillet Dinner. This is one of those throw it all in a skillet and eat it how you like it kind of dinners. I like to eat them right out of the skillet with a salad or if I need some extra carbs I'll serve it on top of brown rice or quinoa. Either way, it makes for a delicious and filling dinner and it's perfect for those lazy days when elaborate cooking is not on the menu.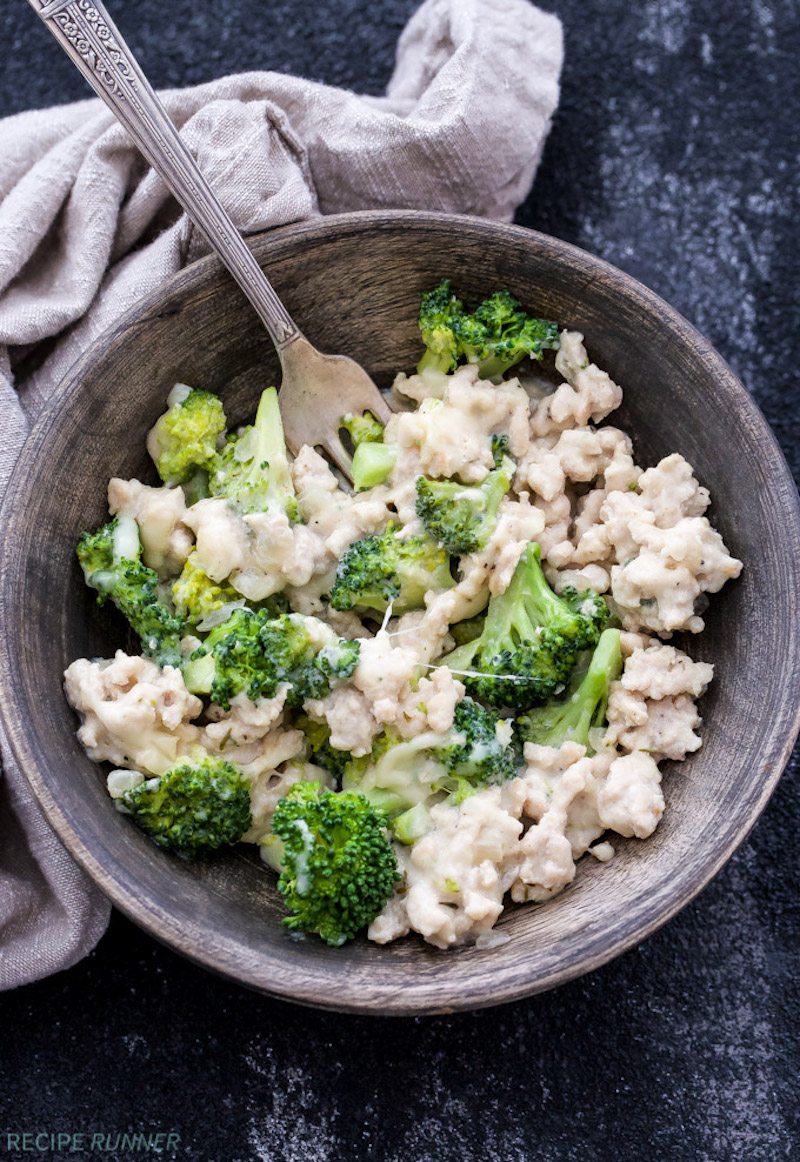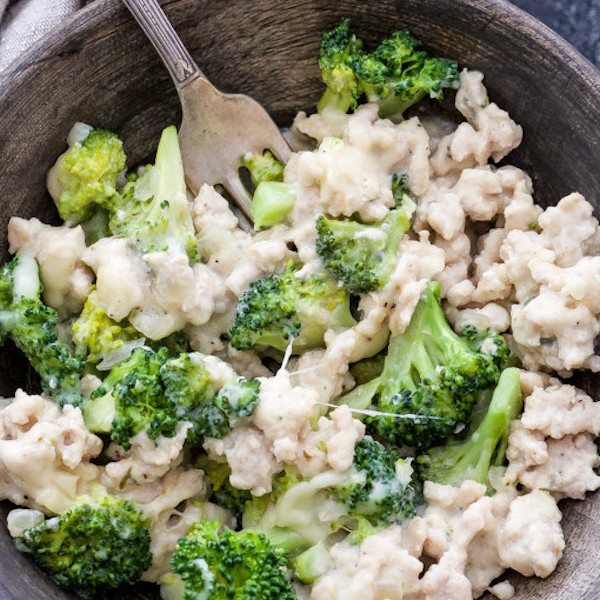 Danae Halliday
Ingredients
1

pound

lean ground turkey

1/2

cup

diced yellow onion

2

cups

broccoli florets

1

teaspoon

dijon mustard

1/2

teaspoon

garlic powder

1/4-1/2

teaspoon

dried thyme

Kosher salt and fresh ground black pepper to taste

1 1/2

cups

lowfat milk

I used 1%

2

tablespoons

flour

3/4

cup

shredded Swiss cheese

you can also use a lowfat Swiss cheese
Instructions
Heat a large nonstick skillet over medium high heat.

When the skillet is hot spray with cooking oil and add in the ground turkey.

Crumble the turkey with a wooden spoon and cook for about 4 minutes.

Add in the diced onion, dijon mustard, garlic powder, thyme, salt and pepper and stir everything together cooking until the turkey is thoroughly cooked, about 3-4 more minutes.

Add in the broccoli florets and cook until they turn bright green and are tender, about 3-4 minutes.

In a measuring glass whisk together the milk and flour then add it to the skillet.

Bring the mixture to a boil then reduce heat to medium-low, and simmer 5 minutes or until thickened.

Remove from the heat and stir in the Swiss cheese until it's melted.

Season with more salt and pepper if needed and serve immediately.
Danae Halliday
Hi, I'm Danae, the blogger, photographer, and recipe developer of Recipe Runner. Recipe Runner is all about my love of food, cooking, baking, and running. I hope that I can tempt you with my recipes and inspire you with my running stories! Enjoy!