If you're partial to fish, or are a foodie or design junkie then this is the place for you. Similarly, if you're a packaging fan then you're in for a treat.
By Hilary Sturzaker
Tinned fish, discuss. On a recent trip to Lisbon from our hometown of Edinburgh we ventured upon an amazing shop which sold nothing else but tinned fish.  Why? Good question, but the Portugese know quite a lot about fish, they are up there as one of the largest consumers of fish after Japan, and if there is an opportunity to put fish in a tin then they go for it.
The shop in question is called Conserveira De Lisboa, a speciality food purveyor which features in the Michelin Guide.  With over 125 different tins on offer ranging from sardine-egg caviar to tender chunks of tuna belly (supplied to local sushi restaurants) you can see why Mr Michelin reserves a space in his book for them!  It's located downtown near the river, slightly off the beaten track, and has been in existence for over 80 years.  It was set up by Fernando da Silva Ferreira who started in the shop as an employee in the 1930's when it was named Mercearia do Minho.  He saved up his hard earned cash to buy a third of the store.  In 1942 the name was changed to Conserveira De Lisboa but its ownership has remained with the Ferreira family to this day.  The shop fittings are the original 1930's wooden and glass cabinets, vintage fans get excited!
The shop is frequented by numerous locals (who like the odd sardine or two) but it's also become a tourist destination in it's own right.  A quick nod to trendy travel journals such as 'Wallpaper' and the 'Hedonist's Guide' here as without them myself and the lovely Mr Predictable may not have stumbled upon this glorious tinned fish shop.  The culture journal Monocle has also run a feature on the shop, read it here….
If you're partial to fish, or are a foodie or design junkie then this is the place for you. Similarly, if you're a packaging fan then you're in for a treat. Each tin is lovingly hand wrapped in the shop prior to the tins being displayed on the shelves. The actual wrap design is great, like nothing you would ever see in the UK around your sardine or tuna tins that's for sure.  When the tins are stacked up the coloured paper gleams out and like Willy Wonka golden tickets you're going to want to get your hands on them.
See Also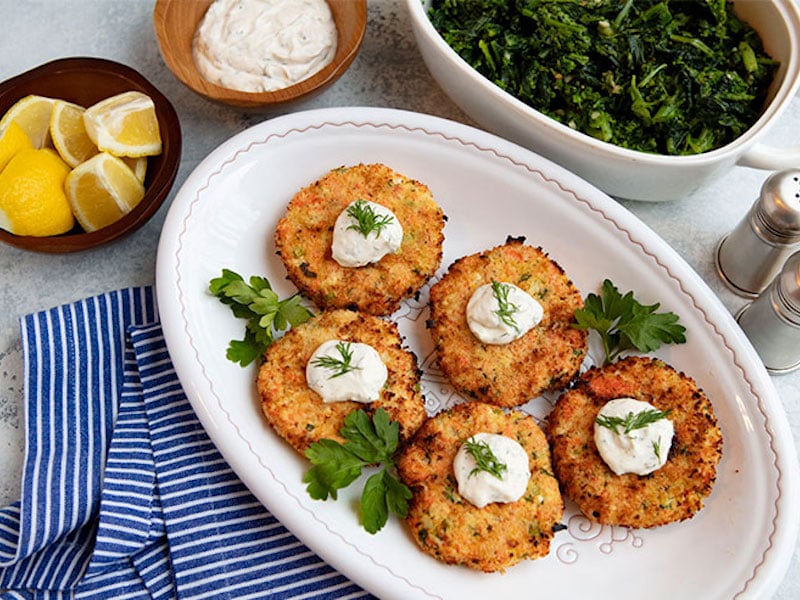 Display boxes are available for 6 or 12 tins so you can carry them home or have them mailed to your fellow fish fans.  I selected 6 tins, mostly for the design it has to be said but with a small afterthought on content!  I'm particularly partial to a tinned sardine especially if it's on rye toast with some peppery green rocket on the side so I chose a combination of 3 sardine tins, 2 tuna and 1 mackerel .  I could quite happily eat sardines on toast at least once a week, I'm very much in love with my Omega3's. Having said that the tins look so super cool displayed in my kitchen that I've not opened any of them yet.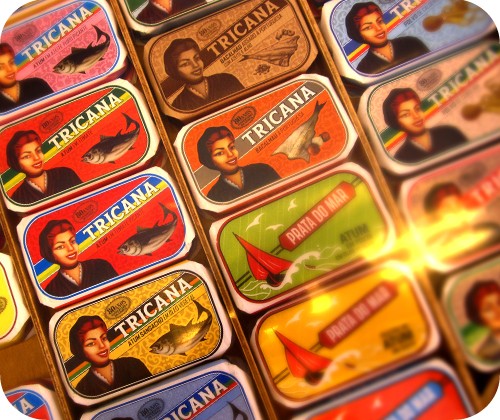 If this has got your taste buds tingling and you like your tinned sardines (but are short of time to hop to Lisbon) then Conserveira De Lisboa have other stores around Europe plus an internet site and will ship worldwide.  The computer will definitely say 'yes' on this occasion, get clicking and 'check-out' and await your beautiful shiny tins of fish.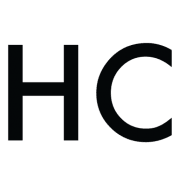 Hilary Sturzaker
Hilary Sturzaker lives in Edinburgh, Scotland, but eats her way around the world! She is a fanatical food blogger and is passionate about eating local and supporting local producers. The exploration of underground restaurants and experiential dining are very close to her heart. You will often find her eating cake, drinking tea and talking food at her favourite local haunts in the beautiful city that is Auld Reekie.