Erika Elia
Erika from CuocheinVacanza (www.cookingclassesintuscany.net), Tuscan DOC, is a Cooking Classes…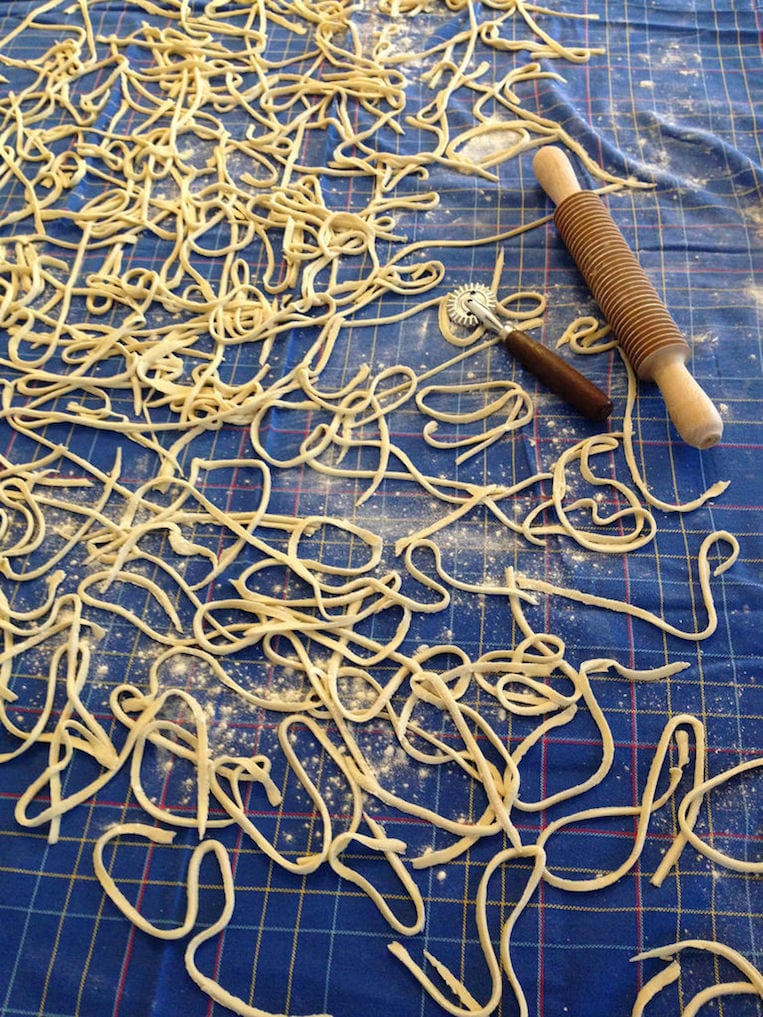 Pici, or "Fat Spaghetti," is a a traditional Tuscan pasta that is easy to make. Only a handful of ingredients and steps are needed to make this wonderful dish. Make it for someone you love!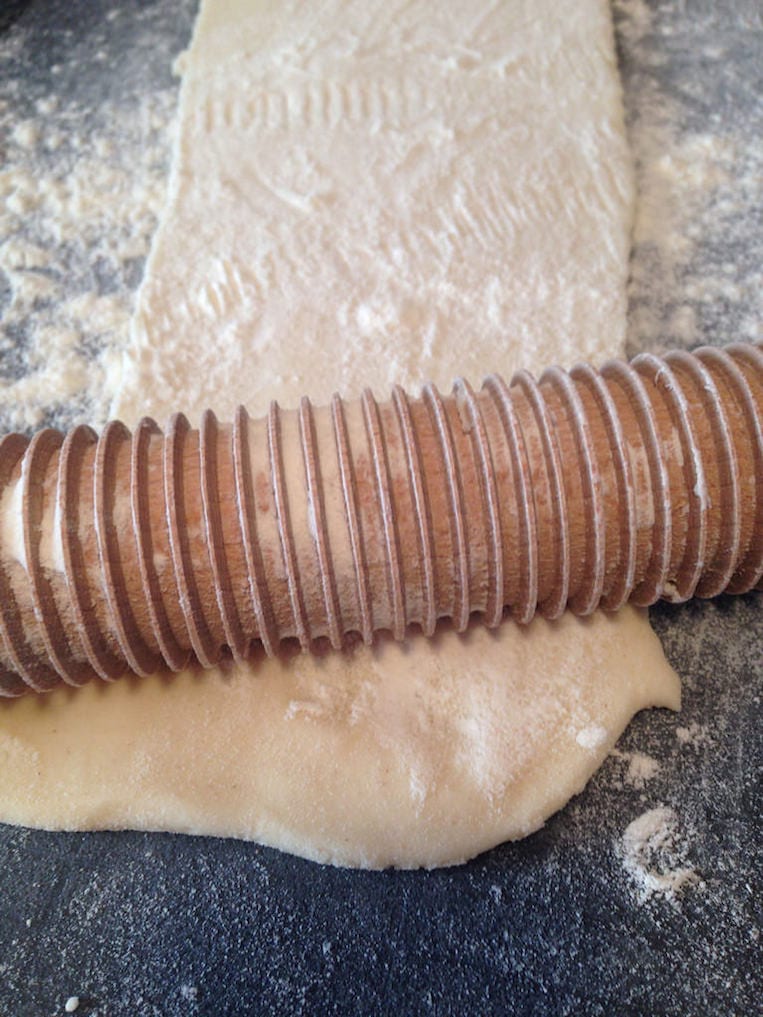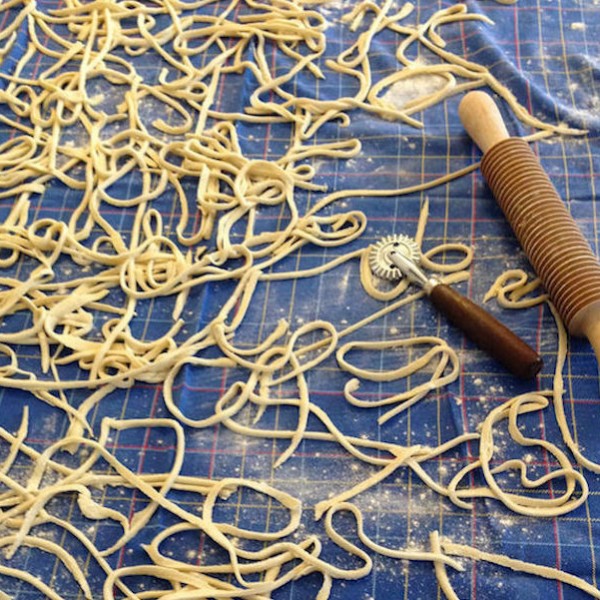 Erika Elia
Servings
1
pound of pasta
Ingredients
14

oz

all purpose flour

4

oz

semolina

7

fl oz

2/3 cup water

2

tbsp

Extra Virgin Olive Oil

1

pinch

salt
Instructions
Pour the all purpose flour in a bowl and make a well in center

pour in the water and start to incorporate the flour by using circular motions with your fingers or with a fork

add the oil and the salt and knead to obtain a mass

knead for about 5 minutes trying to form a round, leaf-like shape

cover the pasta with a cotton clothe or a plastic wrap and let it to rest for about 30 minutes

flatten your dough with your hand and roll it out with a rolling pin

the thickness of pasta should be around 1/4 inch

at this point you have 2 options:

) you can slice your pasta with a knife (1/4 inch lengths) and don't worry if some stripes will be longer than others: homemade pasta is always different

roll your stripes on the surface, with your hands to give them a circular shape

) you can use an useful rolling pin with grooves (have a look to the pictures) and press it on pasta while rolling; after rolled it out you'll have to pick your stripes and separate your fat spaghetti one by one

I love the shape they already have in this way, but you can gently rolling up with your hands, if you prefer

remind to sand very well your work surface with the semolina and to sand again the pici once done

now you can cook the Pici:

put them in a big pot with boiling and salted (2 tsp) water and let them cook for about 5 minutes

You can season them with your fav sauce: ragu (meat sauce), pesto sauce, pummarola and don't forget to add parmesan...the final touch and a must here in Italy!
Erika Elia
Erika from CuocheinVacanza (www.cookingclassesintuscany.net), Tuscan DOC, is a Cooking Classes Trainer and Private Dinners Chef who comes directly to your holiday home in Tuscany. Respect for Nature is her paramount, and is fundamental to Tuscan home cooking. Food Blogger and Trip Lover, she pays the utmost attention to the seasonality and authenticity of all the ingredients. If you're looking to take some of Tuscany home, what better way than to learn to cook your favorite dishes or have them cooked for you?