Nestled in the famed rock 'n' roll Andaz Hotel along the iconic Sunset Strip, Riot House Restaurant & Bar offers a menu of fresh, local California flavors in a sleek setting perfect for starting a night out on the town.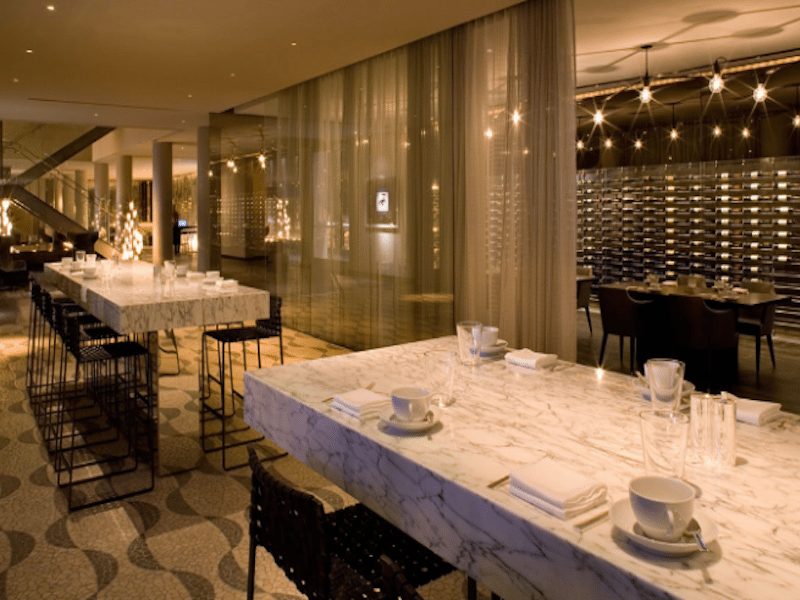 Grab a table at Riot House Restaurant & Bar and enjoy rhythmic tunes, a lounge vibe, and some seasonal flavors before heading out to all the entertainment and nightlife Sunset Blvd has to offer. Here are a few tasty bites featured on the menu: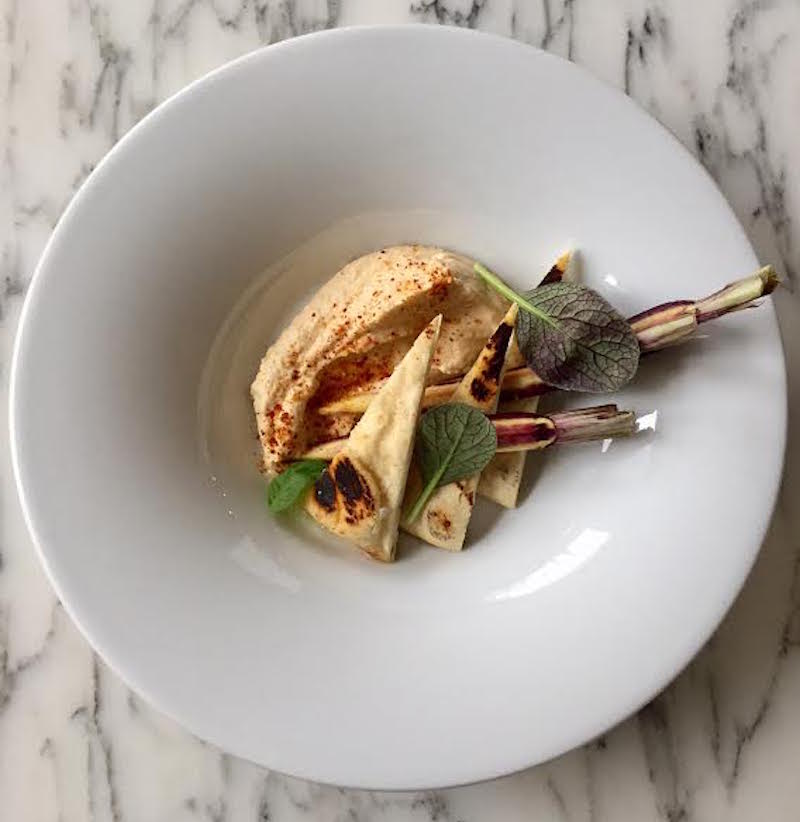 Roasted Caulif­lower Hummus
This vegan, gluten-free hummus has a creamy, silky texture without the heavy thickness of the traditional kind. Less guilt, more indulgence!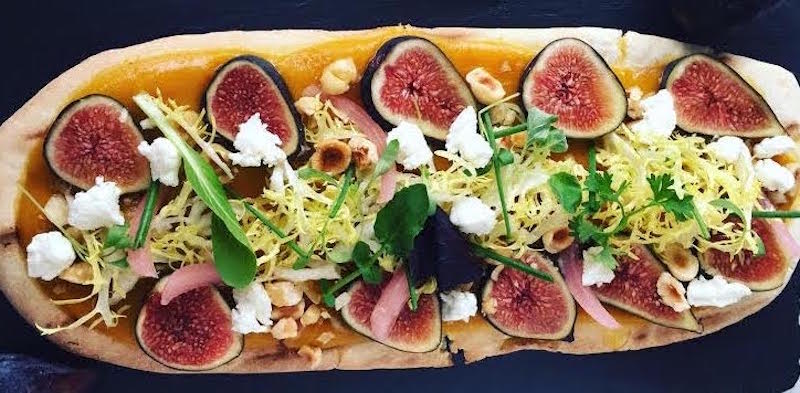 Squash and Fig Flat Bread
With goat cheese, toasted hazelnuts, and fresh greens, this should be called "Autumn to Spring flat bread." The ingredients that top this vegetarian appetizer make it rich, crisp, hearty and satisfying. Definitely one to share!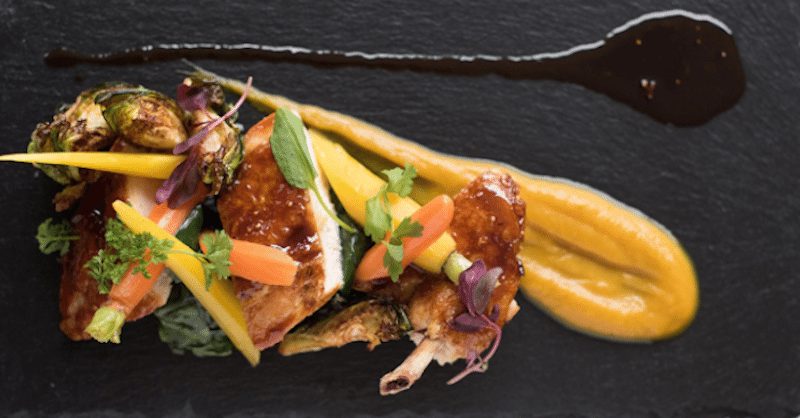 See Also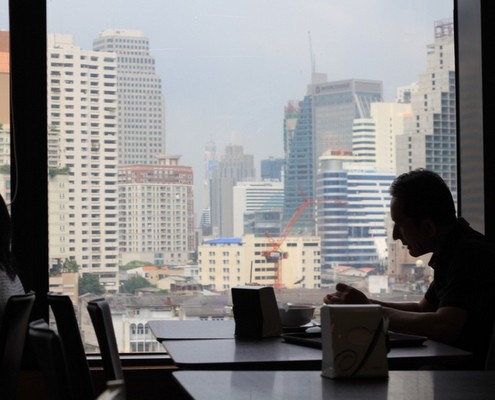 Lacquered Chicken Entree
The seasonal dinner menu offers an impressive selection ranging from tapas-style plates to larger entrees, like this lacquered chicken with butternut puree, brussels sprouts, and rainbow chard. Dishes are well balanced with a modern Californian twist. It's tempting to try them all!
See the full menu here.
Riot House Restaurant & Bar
8401 Sunset Boulevard
West Hollywood, CA 90069
(323) 656-1234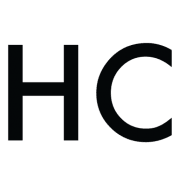 Reena Retuta
As a Culinary Adventurist, getting her hands into food before it gets onto the plate comes naturally to Reena. She spit-roasted her first whole pig at the age of eight, harvested hazelnuts in Italy, butchered a lamb at a ranch in Australia, spent a summer splitting open live lobsters at a traveling pop-up kitchen in Holland, and visits a small vineyard along the central California coast to make wine and olive oil each year. She's determined to find the elusive white truffle in her lifetime. A graduate from the University of Gastronomic Sciences in Italy, Reena holds a deep appreciation for cultural traditions in food, and her favorite simple pleasure is sharing a meal al fresco.