In New York City, food trucks have taken a back seat to outdoor food markets and we couldn't be more excited for all of the delicious creativity coming with it. Check out our favorite new vendors at Broadway Bites.
By Annelise McAuliffe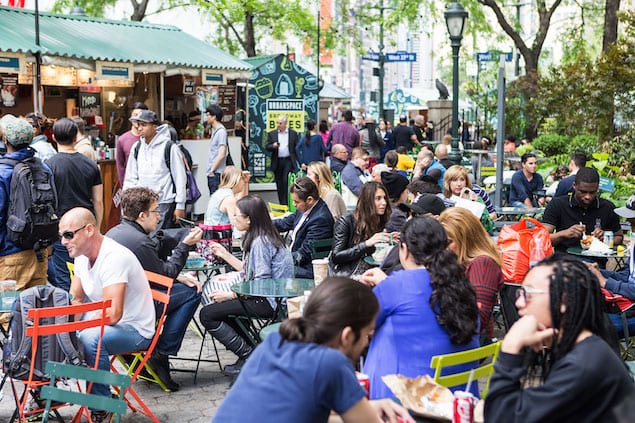 Ethan Covey
UrbanSpace, creators of NYC's markets for chefs, farmers, and artists, is the host of Broadway Bites, a food venue at 33rd Street and Broadway serving some of the best bites this summer. We stopped by to try some of the brightest of best of the new vendors making amazing food all day long. It is the perfect lunch break spot to get a hard-working New Yorker out of the office. Until July 26th, you can find these guys at the market to try their tasty delights for yourself.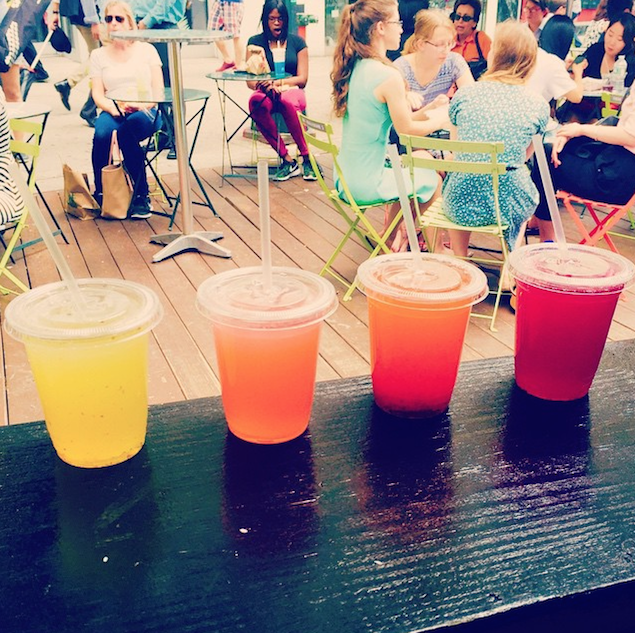 lemonrenegade
Made with fresh fruits and herbs, Renegade Lemonade is cooling off NYC with their gourmet drink combinations. Served over shaved ice or regular, we imagine their fun flavors would be great cocktail mixers too and can even be found behind top NYC bars. While the menu is ever-changing based on what owner Megan Bailey is inspired by, we especially recommend the Passion Hibiscus and Blueberry Sage squeezes. There are few things that can happily take you back to childhood with one sip like a lemonade stand with flavors intriguing enough for all ages.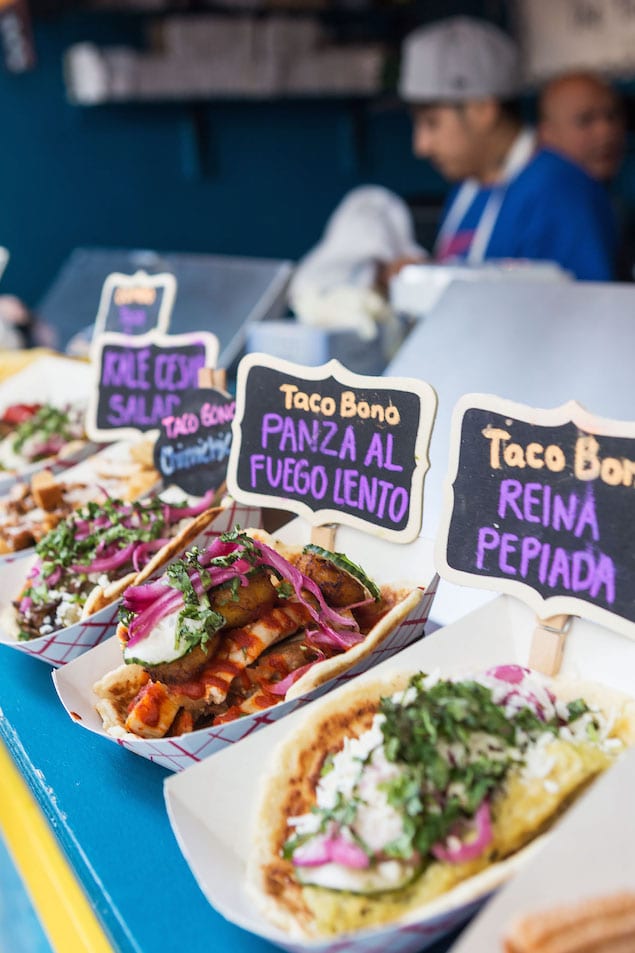 Ethan Covey
Creators of restaurant Macondo, Taco Bono brings Latin street food to Broadway bites for a great price with filling portions. With creations nodding to Spain, Argentina, Mexico, Colombia, and beyond Taco Bono does a delicious job of wrapping up a sampling of Latin America into one convenient stand. While their churros are rumored to be top notch, we loved their filling taco and salad lunch box combo.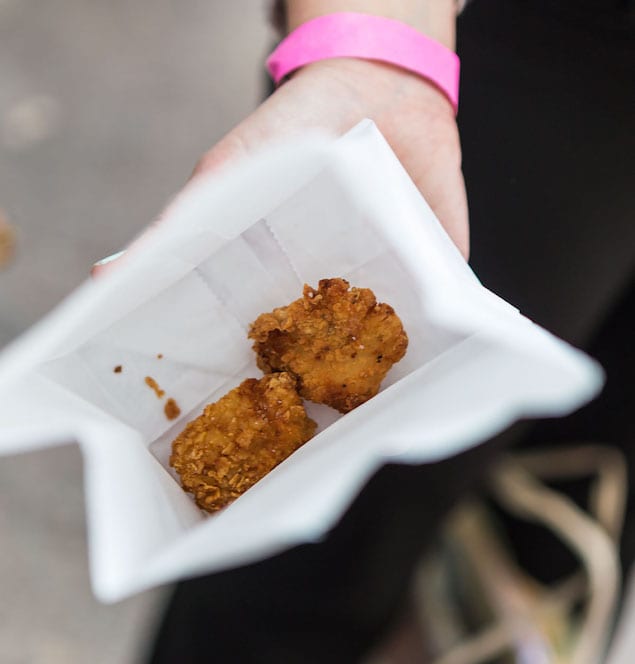 Ethan Covey
New to Broadway Bites this summer, The Nugget Spot it frying up tried and true chicken bits with fun seasonings and sauces to match. Be sure to try the Southern Belle tossed in specially seasoned flour and served with BBQ sauce.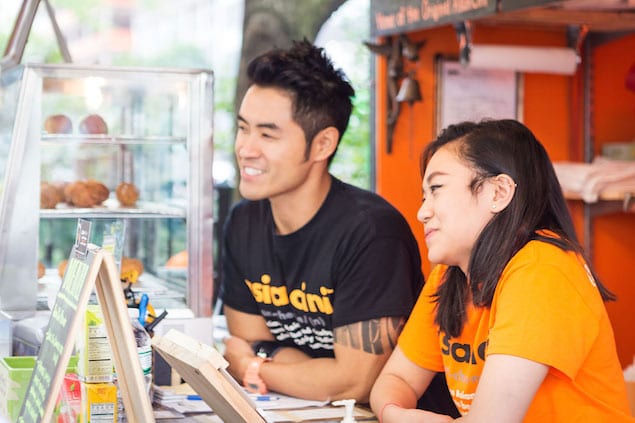 Ethan Covey
Winners of the Vendy's 2014 "Best of Market" award, Zhà is off to the races with their crispy AsianCini. With an amazing selection of savory and sweet fried rice balls, we skipped right to dessert to nom on their creamy coconut jasmine rice, fried until golden brown and drizzled with a tangy lemon curd. Be ready to be wowed as the citrus sauce keeps the bites light tasting even thought they are fried.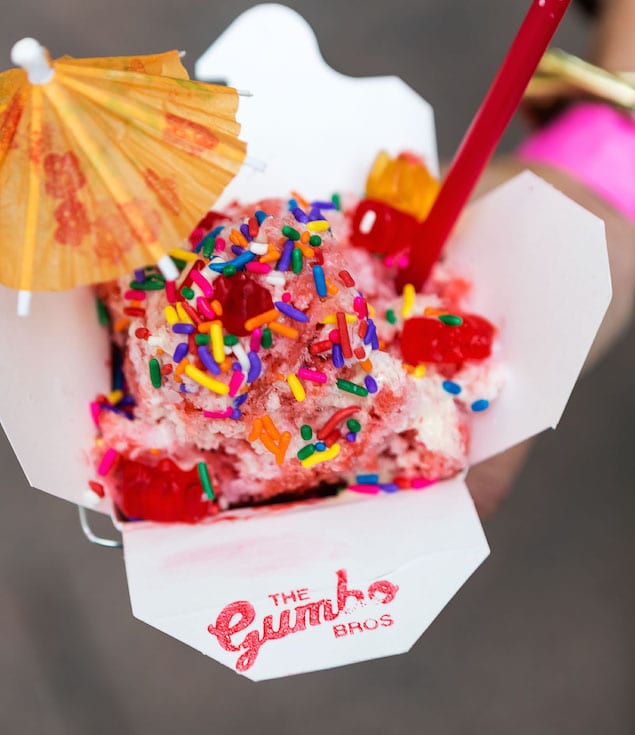 Ethan Covey
Armed with a "Snow Wizard" machine, The Gumbo Bros. have put their steamy bowl aside for the summer to serve up a Louisiana favorite, the sno-ball. Think of a snow cone, only softer and with a southern flair. Drizzle with syrups like Georgia peach, blackberry crumble, or sweetened condensed milk and then top with fun fixings from sprinkles, to Fruit Loops, or gummy bears. It's a perfectly cool sugar rush.
Check out Broadway Bites until July 26th in Greeley Square Park, located at the intersection of 33rd Street and Broadway.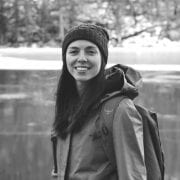 Annelise McAuliffe
Mandatory family outings to the Detroit farmers' market and nightly home-cooked meals cultivated Annelise's respect and curiosity for food. A graduate of The Culinary Institute of America, she spends her free time in New York City recipe testing, eating breakfast all day, and dreaming up international culinary adventures.