Salty, sticky, sweet and seemingly desired mostly in The United States, peanut butter is a creamy addition to sweet and savory dishes. So for all you peanut butter fanatics, enjoy these recipe ideas centered around your favorite sandwich topping.
By Annelise McAuliffe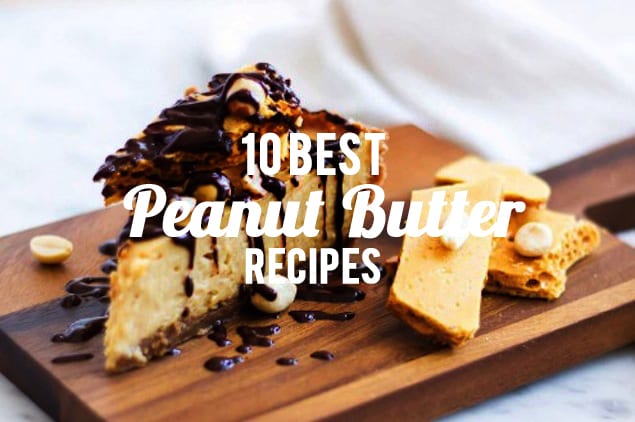 Poet Shell Silverstine warns you to proceed with caution in his poem about a young boy who consumed so much peanut butter his mouth become stuck shut. Enjoy these recipes, but perhaps in deliciously, sticky moderation.
"He would not eat his sovereign steak,
He scorned his soup and kingly cake,
And told his courtly cook to bake
An extra-sticky peanut-butter sandwich.
And then one day he took a bite
And started chewing with delight,
But found his mouth was stuck quite tight
From that last bite of peanut-butter sandwich."
1. Gluten-Free Peanut Butter Pancakes
Almond and rice flour make up this pancake batter and combined with peanut butter, they are a hearty, nutty flavored breakfast. Get the recipe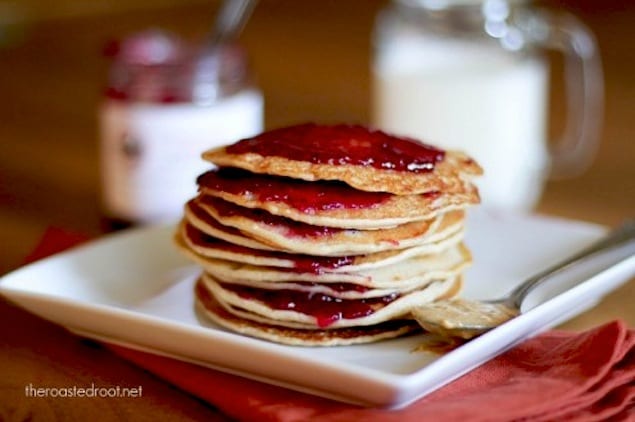 2. Quinoa Chicken Satay Salad with Peanut Butter Dressing
Peanut butter adds a sweet and creamy layer to the dish. This quinoa salad with peanut dressing is full of colorful vegetables of your choosing and packed with nutrients and protein. Get the recipe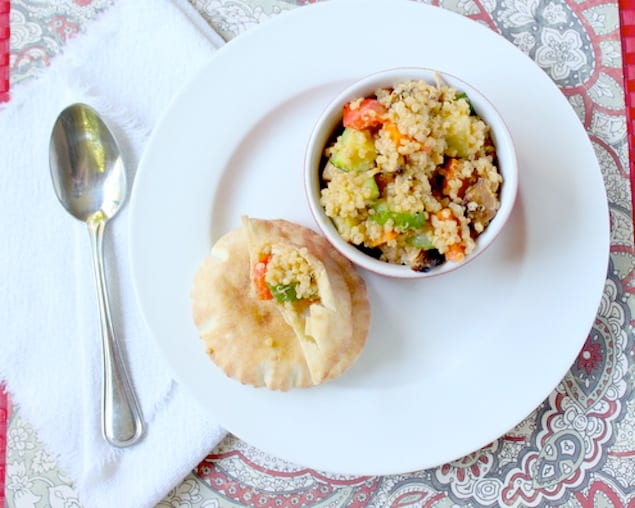 3. Peanut Butter Cups
The peanut filling of these bite-sized treats easily rivals Reese's in flavor. Use chunky peanut butter to add an extra crunch. Get the recipe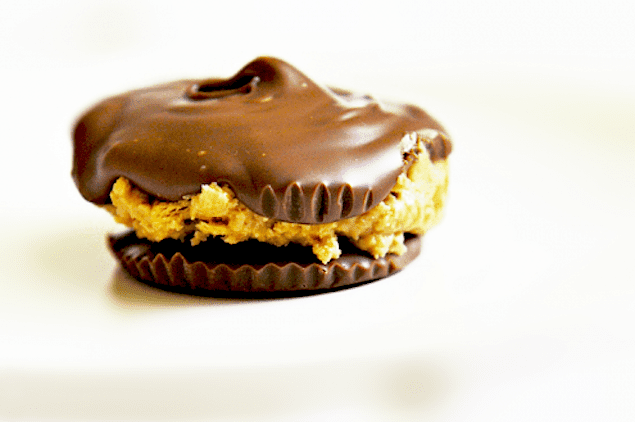 4. Chocolate Peanut Butter Honey Comb Pie
Honeycomb shards add a rich sweetness as well as an additional texture to the smooth pie. The various components of this towering, show-stopping dessert can be made ahead of time so all you need to do the day of is assemble and devour. Get the recipe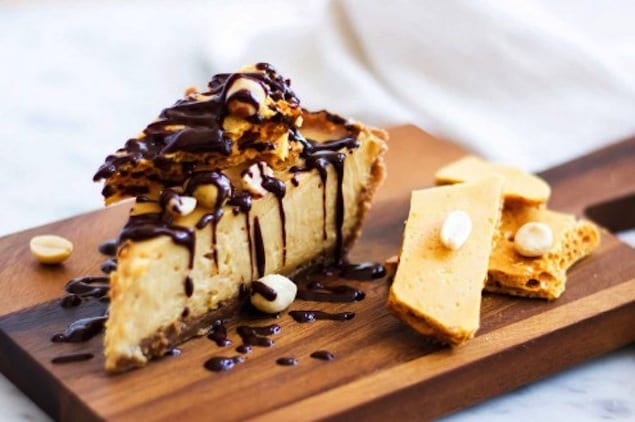 5. Baked Peanut Butter Oatmeal
If you want to have a schoolyard kid moment with your significant other, add some jam and make PB&J Baked Oatmeal for breakfast. The peanut butter gives the oats a creamy texture. Get the recipe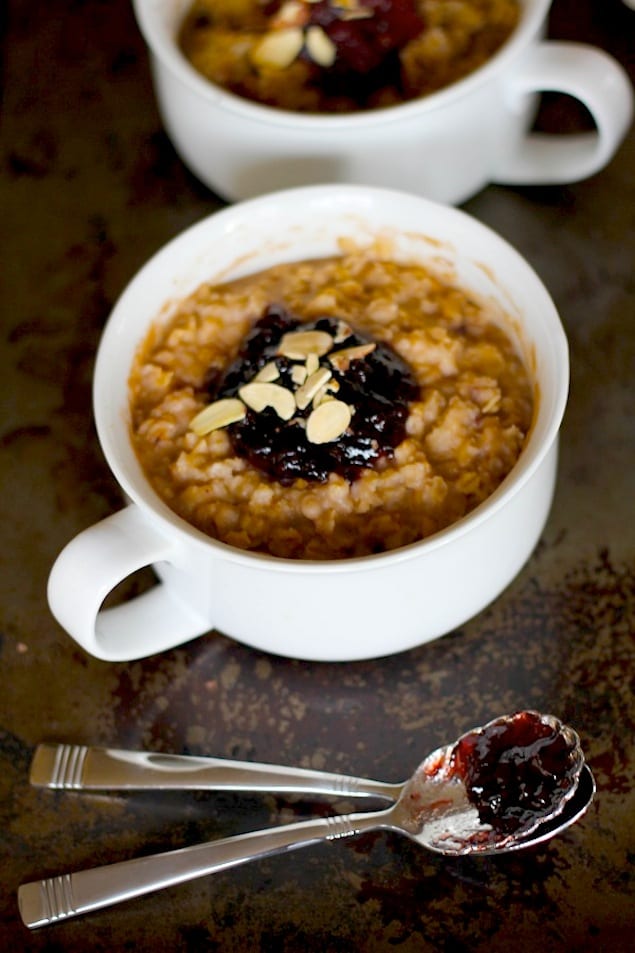 6. Thai Peanut Tofu Noodles
Tofu comes into some awesome flavors with this sweet and spicy lemongrass-peanut sauce. Experiment with your favorite vegetable or Thai flavorings to revolve around the peanut sauce. Get the recipe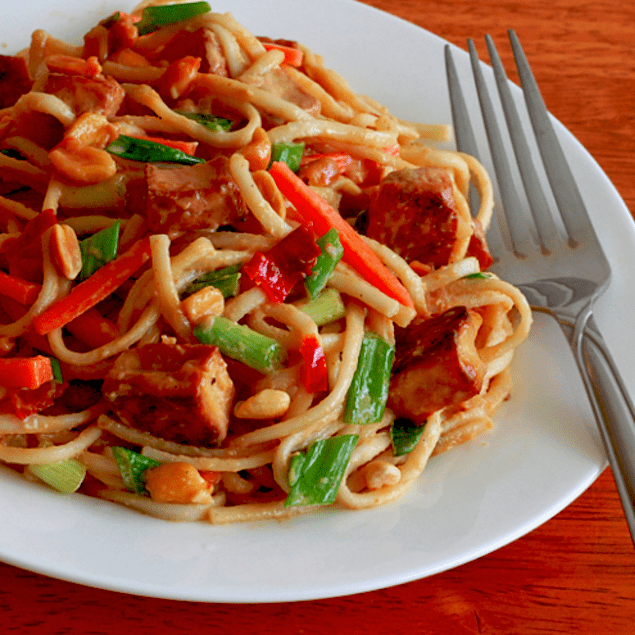 7. Peanut Butter Crispy Brown Rice Bars
You really can't beat a blend of salty, buttery nuts with sweet, syrupy preserved fruit and the crackle of rice cereal. Get the simple recipe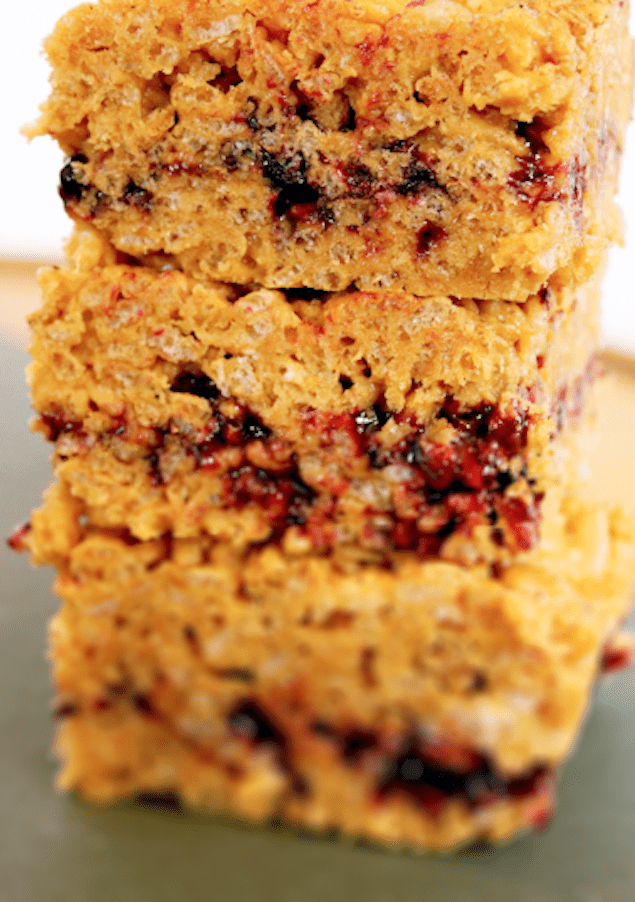 See Also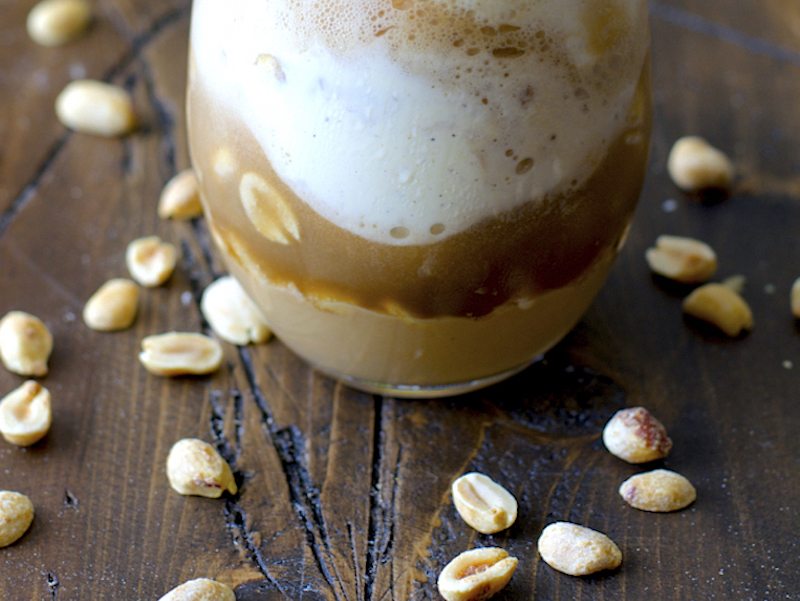 8. Peanut Butter, Banana and Honey Power Milkshake
Complete with flax seeds, protein-rich peanut butter, and cleansing apple cider vinegar, this delicious milkshake will make you forget you are indulging in something so healthy. Get the recipe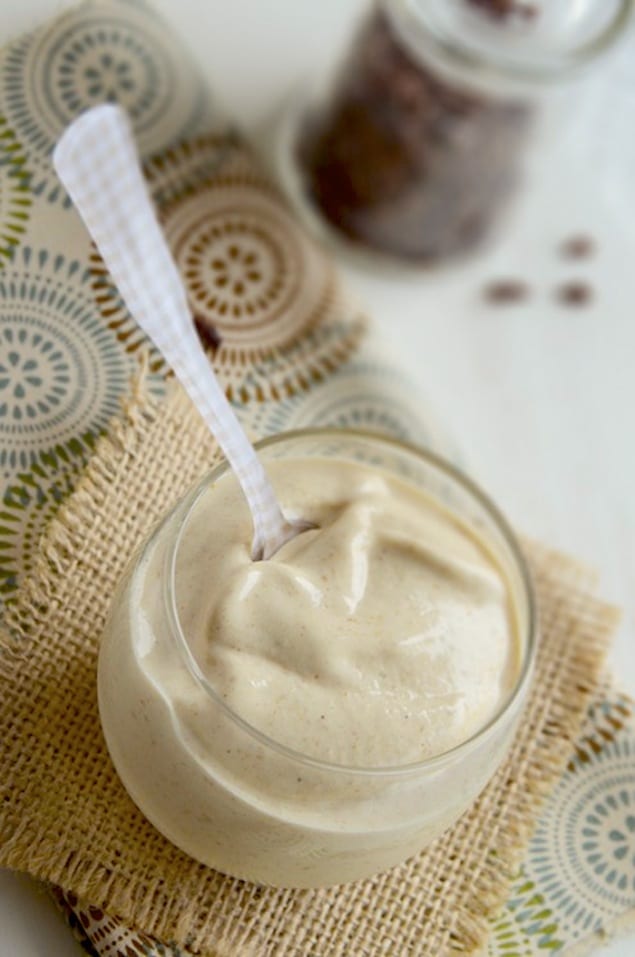 9. Chicken Meatballs with Peanut Sauce
Served over pasta, these vegetables add color and texture while the chopped peanuts add the irresistable crunch. Add a sprinkle of chopped parsley for a dose of refreshment and get ready for your tastebuds to dance. Get the recipe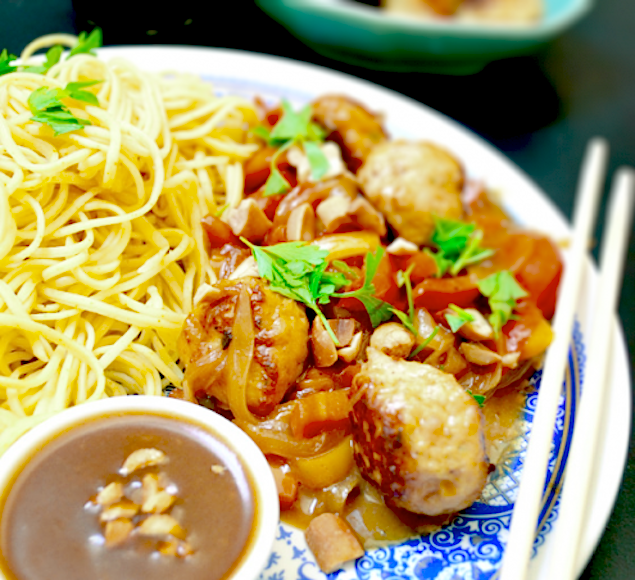 10. Caramel and Bourbon Peanut Butter Cups
A grown-up treat like this is rich and satisfying, but it's small size won't leave you feeling like a glutton after a big dinner. Get the recipe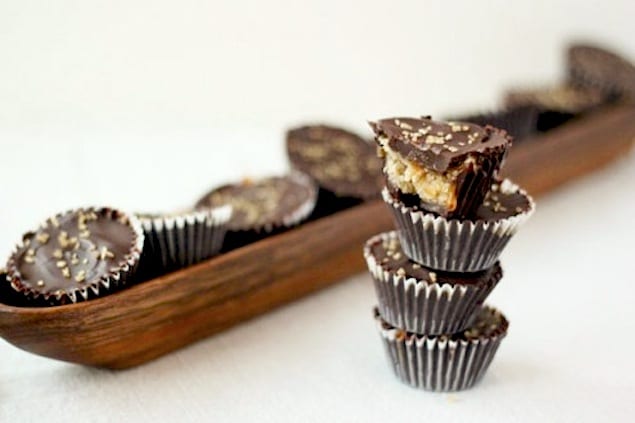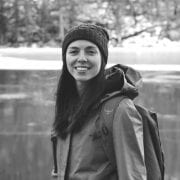 Annelise McAuliffe
Mandatory family outings to the Detroit farmers' market and nightly home-cooked meals cultivated Annelise's respect and curiosity for food. A graduate of The Culinary Institute of America, she spends her free time in New York City recipe testing, eating breakfast all day, and dreaming up international culinary adventures.