Jerri Green tricks her carnivore husband into eating spinach. Turns out he loves it!
By Jerri Green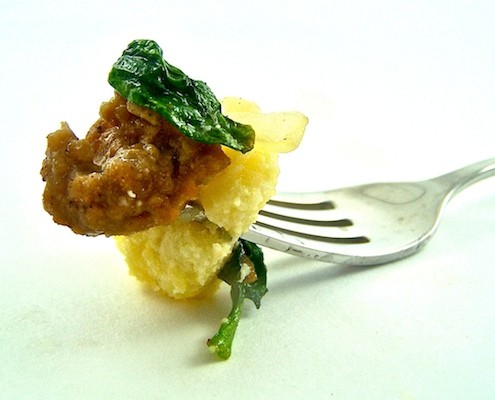 I married a man who would only eat meat and potatoes if I let him. As a vegetarian with a much more expansive pallet, I am often looking for ways to compromise in the kitchen. This gnocchi and sausage dish is just one way we make things work for both of us. On my husband's very short list of green things he does eat, spinach is not to be found. That being said, I have seen him eat minced up spinach in things that are surrounded by other things he likes, like ravioli. So, undaunted by his insistence that he does not eat one of my favorite green veggies, I forged ahead with this delicious dish. After all, it also has meat and potatoes in it too.
For this recipe you will need:
1 package of gnocchi
1 bunch of fresh spinach leaves, cleaned, stems removed
1 vidalia onion
2 cloves of garlic
1 lb of regular breakfast style ground sausage
1 lb of vegetarian ground sausage
3/4 cup of parmesan, and more for topping
kosher salt and ground pepper
(Note – this is if you are making both a vegetarian and a carnivore version at the same time)
I started this dish by place a tablespoon or two of olive oil in two skillets. While the pans warmed over medium heat I diced my onion and garlic. I added in 1/2 of a chopped vidalia onion and one minced garlic clove in each pan and let them soften til translucent and fragrant.  Next I added vegetarian sausage to my pan and the real deal to his. I cooked the sausage thoroughly.  I then cleaned a bunch of fresh spinach leaves. I divided the bunch in half. I removed the stems from mine and threw it in my pan to wilt. Repeat this process if your meat eater likes spinach. (If you have a very particular carnivore like mine, place his half in a separate skillet til wilted and then in a food processor til you are ready to serve.)  At the same time I was preparing these toppings I boiled a large pot of salted water and added in the gnocchi for around 3 minutes – until they popped to the top. I drained the gnocchi and added in a tablespoon of olive oil, some kosher salt, freshly ground pepper and 3/4 cup of grated parmesan cheese. I filled each bowl with some gnocchi and then topped with our respective toppings and a bit more parmesan. (If you have set the cooked and minced spinach aside for your picky carnivore, toss it with the gnocchi and sausage at the end.)
It was so good, not only am I counting down the hours till I can have my leftovers, but my meat and potatoes hubby cleaned his plate! That's right – my carnivore ate spinach! Which is great since it is so rich in so many wonderful nutrients, even if I did have to mince it up. Whatever, I'm not above sneaking in veggies however I can. So, whether your are a vegetarian or a meat and potatoes person, I am sure you will like this.
(For those of you who are curious, this picture is of the vegetarian version – maybe you can even fool your carnivore into eating a vegetarian spinach dish!)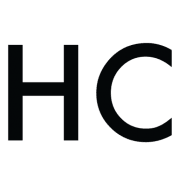 Jerri Green
Jerri Green is a vegetarian that lives with and loves a self-proclaimed carnivore. She makes meals work for everyone while juggling the mounting demands of motherhood. Nothing fancy but always fresh, she draws on her southern heritage to bring satisfying food to the table each and everyday.