The sauce that coats these crispy wings is a lovely combination of maple syrup, whiskey, vinegar, gochujang, and brown sugar. Sweet, spicy and interesting.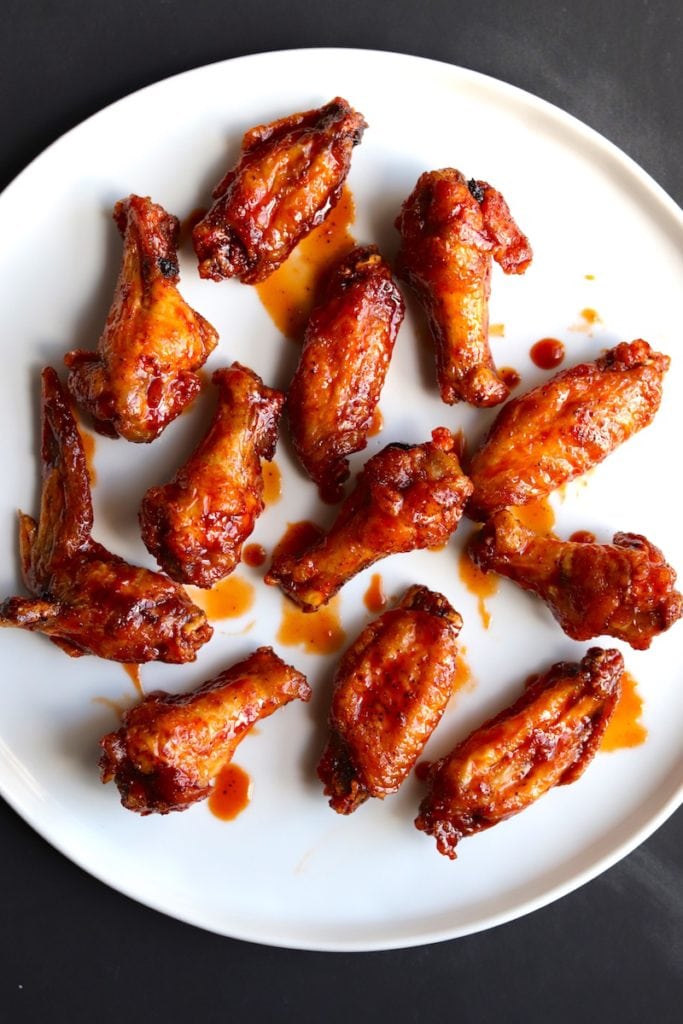 I was inspired for this recipe by an Instagram post from my friend Briana Riddock of The Seasoning Bottle for her lemon pepper wings. I had a package of chicken wing sections in my freezer that were just begging to be turned into something delicious. I've experimented with baked flavored wings in the past, but watching Briana make her recipe encouraged me to not be lazy and fry them, which yields better results when you are tossing the chicken in a sauce. I fried them naked (i.e. without any sort of breading) partly to cut a few calories, but mostly because I'm lazy and wanted to save a step.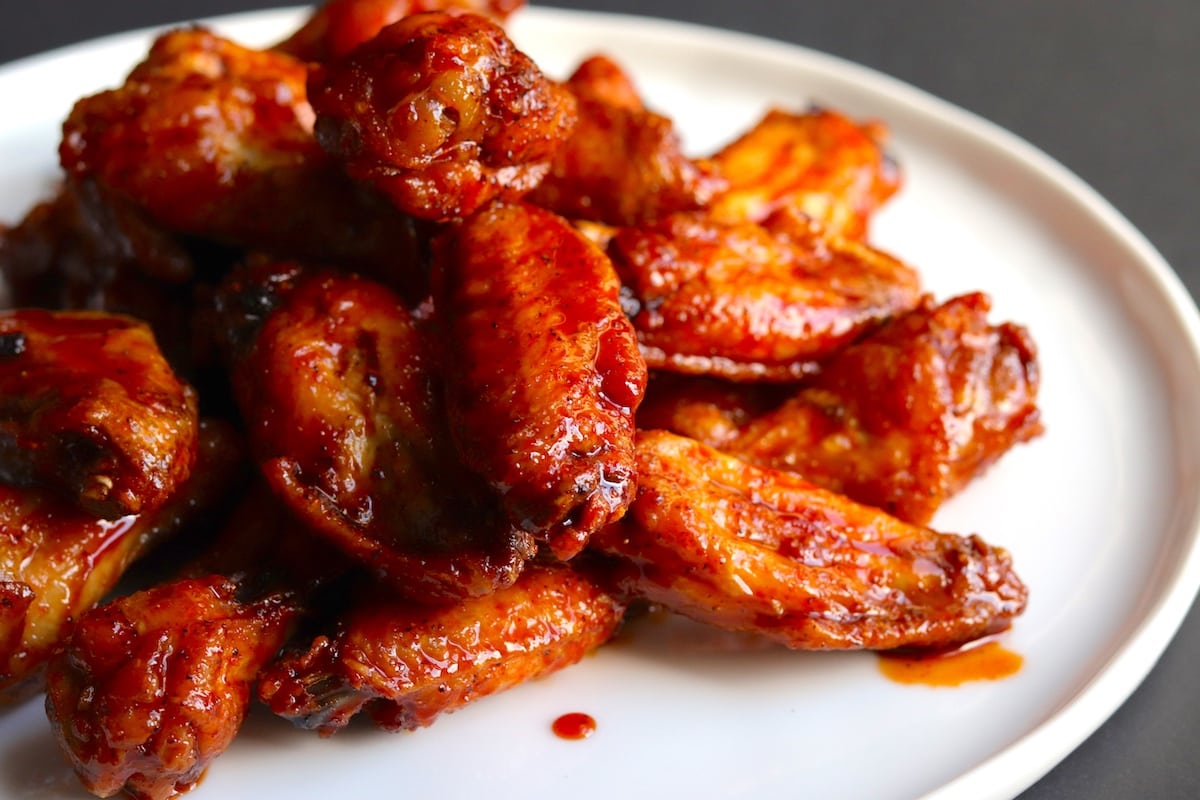 The sauce is a combo of maple syrup, whiskey (whatever you have on hand will do, including Bourbon, Scotch, or rye), vinegar, gochujang, and brown sugar. The gochujang adds a nice earthy spiciness to play off the flavors in the whiskey. The maple syrup and brown sugar impart sweetness with depth (as opposed to white sugar), while the vinegar balances it all out with a bit of brightness.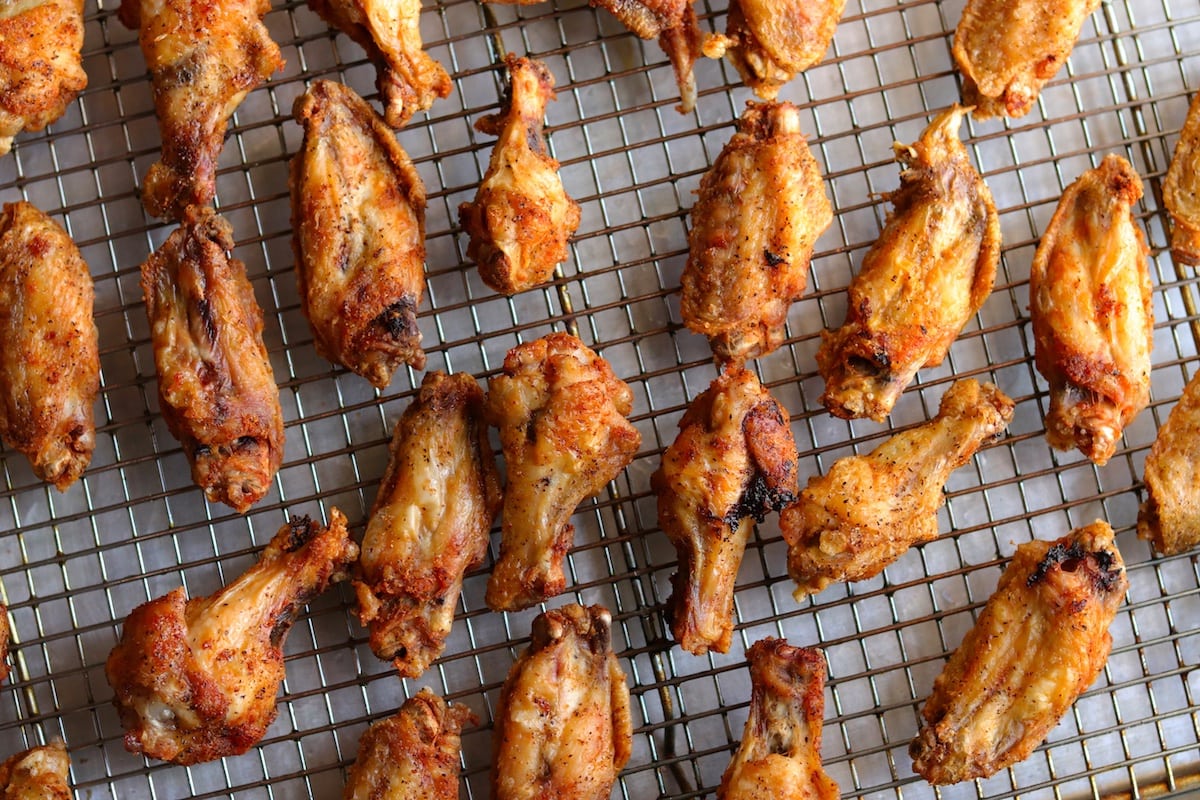 These are great for fall sports games or really anytime you're looking for some finger-licking good chicken wings. Yes, you can share them, but I ended up eating almost the entire batch when I made this recipe. So pour a glass of whiskey, grab some napkins, and consider yourself warned.