Bill Walsh is happy to see that a great coffeehouse has taken the place of a former, not-so-great one.
By Bill Walsh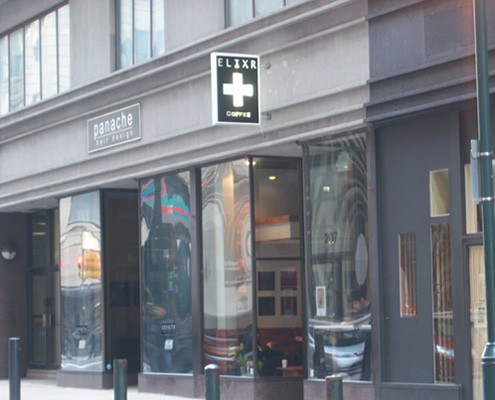 Subject: Elixr Coffee
Location: Philadelphia, PA
Free WiFi ? : yes
Rating: 6+ [see key]
I always find it pleasing when a great coffeehouse takes the place of a former, lackluster establishment. Hausbrandt once had a Philly coffeehouse that ran a decent leg, but after a while it fizzled. Following its closure, the former shell on 15th street remained abandoned.
Enter the phoenix of Elixr Coffee. Having just opened up in January (by a partnership that includes an Eagles offensive lineman), this outfit moved in strong, distributing PT's Coffee out of Kansas and taking their coffee quite seriously.
I made my way over one leisurely afternoon to sample their wares. The interior is very homey, with a nice arrangement of furniture (with a lot of bar seating) and a tv playing barista championships while customers sip and work. I ordered a cup of the Finca El Molino, El Salvador via drip and an espresso (the coffee used for my shots was not named). The drip produced a light-bodied, honey-filled cup with some wheat, cherry, jasmine, almond cookie and sassafras (delicious). The espresso, pulled short with a marbled crema, sang of spicy cocoa, a prominent saltiness, lemon candy, whiskey, cookie dough and syrupy mouth feel (also quite good). The tea I did not note.
Elixr was medicine that Philly needed. If you happen to be in the neighborhood, pop in.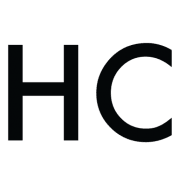 Bill Walsh
Bill Walsh is a contributing writer at Honest Cooking and the fanatic behind the acclaimed Pure Coffee Blog. He gains his inspiration from God, family and coffee, and loves to take each of them on the road as frequently as possible for a solid adventure.