Turmeric Lassi – Yogurt Smoothie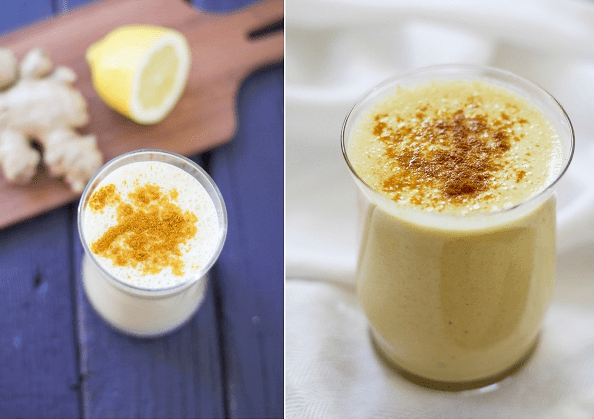 You can adjust the amount of turmeric up or down, but if you follow the recipe below, you'll get sweet, creamy, lemon ginger flavor with a little bite on the back end from the ginger.
By Julia Mueller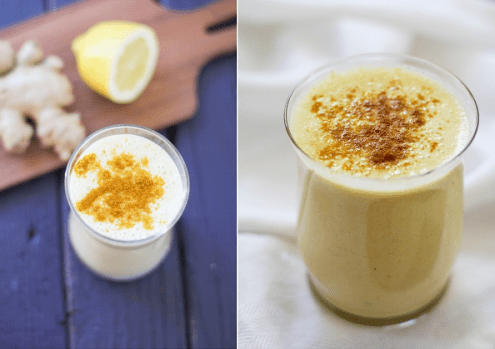 I loved this thing so much, there will likely be a different version of it in my cookbook. Similar. Different. But pretty much the same thing. With different ingredients. And awesome.
Turmeric Lassi - Yogurt Smoothie
You can adjust the amount of turmeric up or down, but if you follow the recipe below, you'll get sweet, creamy, lemon ginger flavor with a little bite on the back end from the ginger.
Ingredients
1 cup plain kefir or plain yogurt
1 frozen banana
2 teaspoons fresh ginger, grated
Juice of ½ a lemon
1 teaspoon ground turmeric
1 household teaspoon honey
Instructions
Add all ingredients to a high powered blender and blend until smooth. Enjoy immediately!
Julia Mueller
As a fitness and nutrition enthusiast, Julia writes a food blog called The Roasted Root, where she share recipes that are mostly vegetable and meat based along with stories of her travels and day-to-day activities. Julia loves enjoying fresh home cooked meals with her friends and family, and the process of developing recipes, photographing, and sharing them.