Looking for something different? Take a taste of this sweet and spicy peach toast recipe. Honey, ricotta and just a touch of jalapeño make it a perfectly flavorful bite.
Looking for something different? Try this sweet and spicy toast recipe. Seriously, it has a bit of everything good. Sweet peaches and honey complemented with freshness of Ricotta cheese and just a touch of spiciness. Also it's super easy to prepare.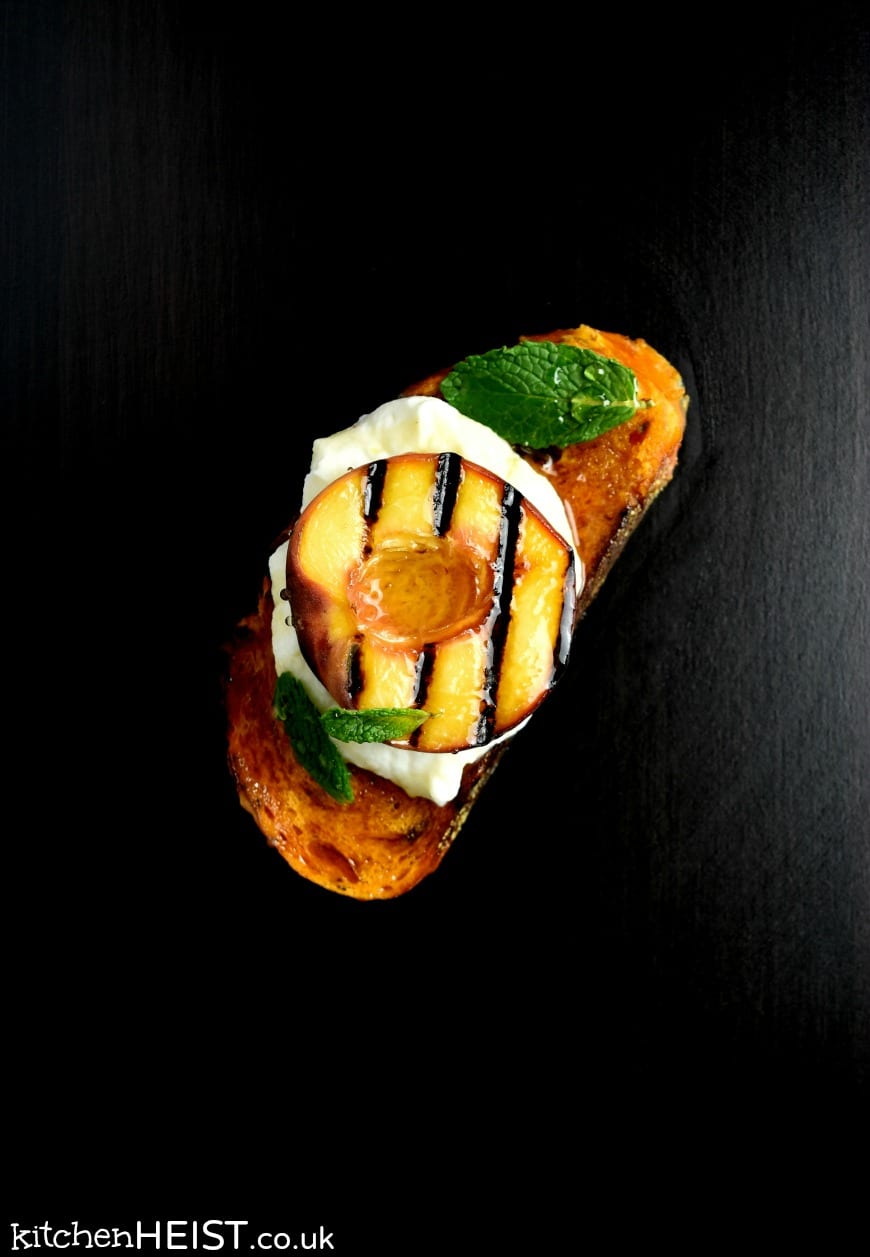 The original post and more recipes can be found at kitchenheist.com

Sweet and Spicy Toast
Recipe Type:
Snack, Appetizer, Sandwich
Ingredients
200g (5 slices) Spicy Bread (we used Jalapeno Chili Bread)
20g (0.7 ounces) Salted Butter
200g (7 ounces) Ricotta
Salt, to taste
60g (2.1 ounces) Honey
250g (3) ripe Peaches
Instructions
Spread butter on the bread and toast it in the oven on 200C (392F) for 7-10 min until outside is slightly crunchy.
Stone, halve and grill the peaches on medium high, cut side down first until nice grill marks appear. Then flip and grill for 1-2 min until warmed through.
Season Ricotta to taste and spread it on the toast. Top with grilled peaches.
Drizzle honey over the top.
Notes
Choose peaches which are ripe, but still pretty firm. It will be easier to grill them, without sacrificing sweetness of a ripe fruit.