Choco-Vanilla Ice-Cream Cake with raisins soaked in rum and a drizzle of Baileys' Irish Cream. A dessert for life's busy moments.
By Chinmayie Bhat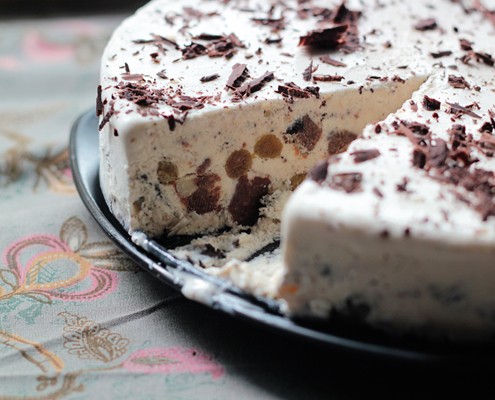 I love desserts and baking my cake or stirring my Halwa (Indian Fudge) but we all need super easy dessert recipes for life's busy moments.
I made this ice-cream cake a couple of weeks ago for the first time. I had some guests coming over for lunch and for dessert there was some chocolate brownie and ice-cream. I felt like it was just too boring but didn't really have the energy to whip up something new. Then suddenly I remembered an ice-cream cake that Nigella Lawson had made in her TV show years ago. I didn't remember what really went into it but I remembered it being super simple but looking absolutely great! My first ice-cream cake was vanilla ice-cream mixed with my leftover brownies and some crumbled digestive biscuits. I know it doesn't sound fancy by it sure looked amazing. My guests loved it.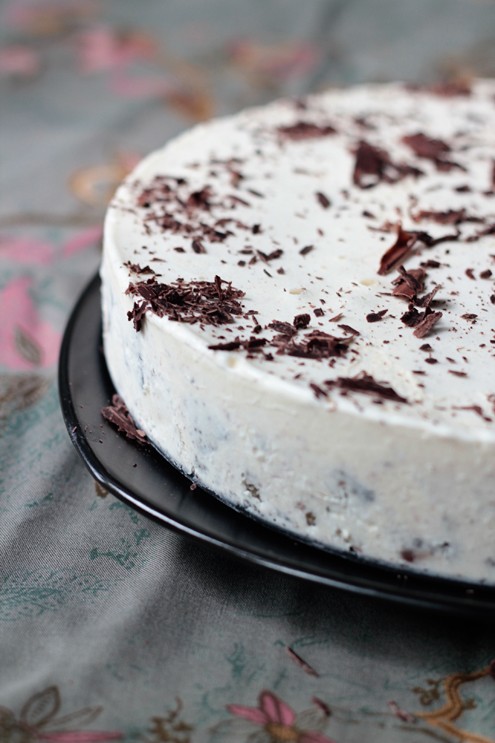 Today once again I am low on energy and time so couldn't really bake an elaborate cake or any other time consuming dessert but that doesn't stop me from enjoying something sweet. I am making the simple and sinful ice-cream cake, choco-vanilla with soaked in rum. To make it even more special I served this piece of heaven with Bailey's Irish cream. It's far from healthy but don't we all deserve to indulge once in a while.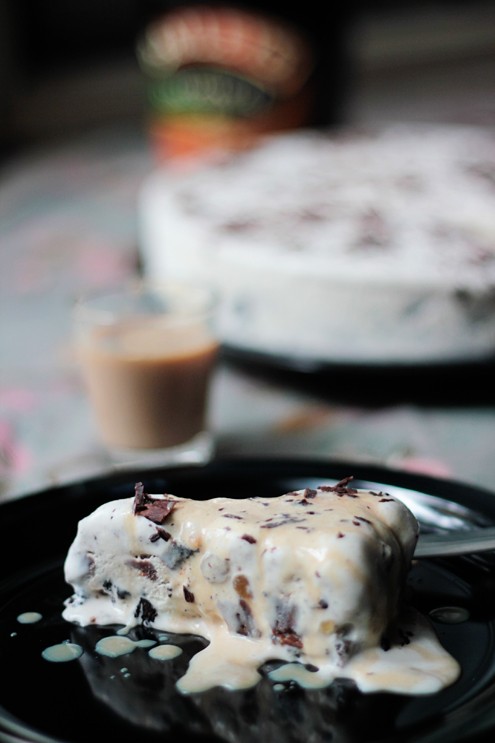 It's simply ice-cream shaped like a cake… but it looks amazing and tastes simply YUM!
Make this when you want to amaze your guests with a delightful dessert which took you only 5 minutes to put together. I already have a zillion different flavor combos in mind.
Choco-Vanilla Ice-Cream Cake
Choco-Vanilla Ice-Cream Cake with raisins soaked in rum and a drizzle of Baileys' Irish Cream!! Dessert for life's busy moments!
Ingredients
500 ml of your favorite vanilla ice-cream
1 pack of Oreo biscuits
cup of raisin which was soaked in rum for a couple of days
cup of leftover chocolate fudge/brownie/cake
Chocolate shavings
Instructions
Making a dessert can't be simpler! Keep the ice-cream in the refrigerator for about 15-20 minutes for it to soften a bit. Crumble the Oreo biscuits and the chocolate fudge into small pieces.
Combine all the ingredients with the vanilla ice-cream. Pour it into a round cake pan and freeze it. Make sure it has a removable base so that it's easy to get the cake out of the tin.
I decorated the cake with chocolate shavings and served it with a generous drizzle of Irish cream.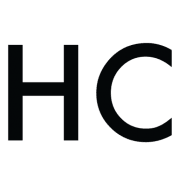 Chinmayie Bhat
Chinmayie is a food blogger and a graphic designer who lives in Bangalore, India. Her food blog www.lovefoodeat has simple, fast and easy vegetarian recipes which are healthy and tasty. Her food is fresh and local food which is cooked with a lot of love.