After we do a lot of cooking and eating, it's time to get outside and move.There are so many trails around Denver that are just begging to be explored that it can be overwhelming. Here are a few of our favorites that are less than an hour drive.
Castlewood Canyon State Park: 48 Minutes
A hike down this rocky canyon rewards with a cool splash in the Cherry Creek and views of the mountains. There are trails of varying lengths and difficulties. Consider the Rim Rock Trail, Inner Canyon, or Homestead Trail for a view of the historic Lucas Homestead. Info here.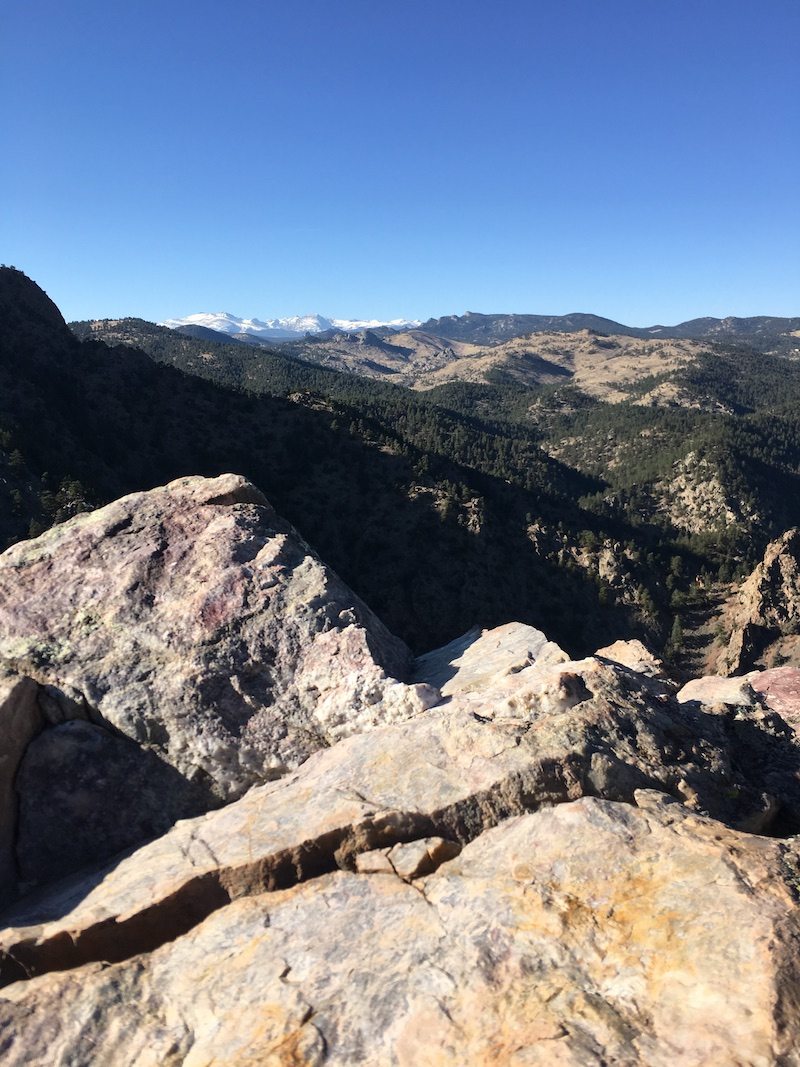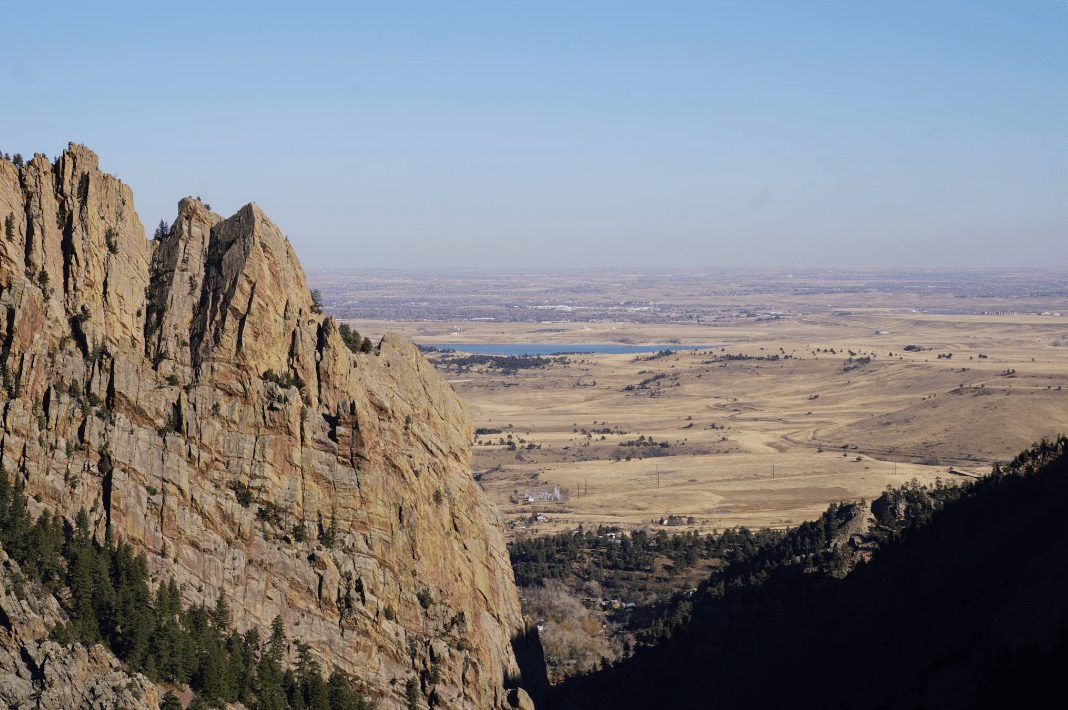 El Dorado Canyon State Park: 41 Minutes
This boulder trail offers great views, rock climbing, and even hotel ruins to make for a favorite hike. Follow the Rattlesnake Gulch Trail for sure success, in our opinion. Info here.
Alderfer/Three Sisters Park: 42 Minutes
This Jefferson County park is free to the public and offers moderate elevation climbs with impressive views. We love the Summit Trail for its impressive views of the Continental Divide, but there are so many options to choose from and combine to make the perfect loop for you. Info here.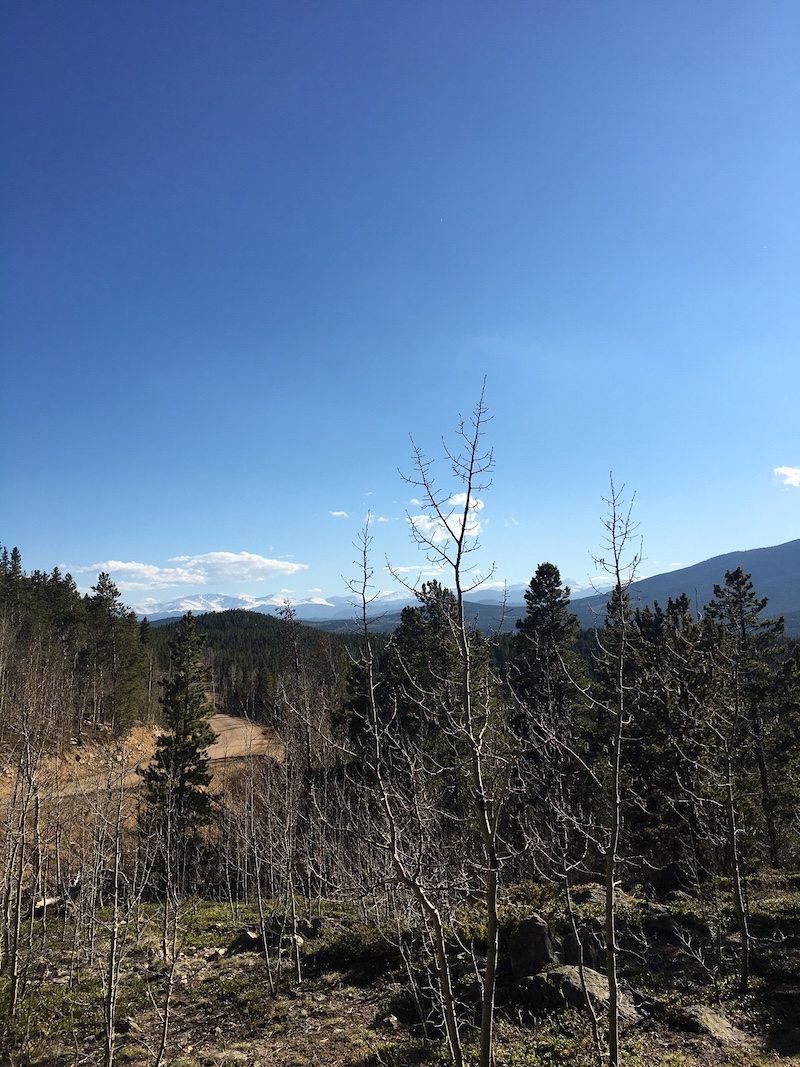 Golden Gate Canyon State Park: 46 Minutes
We love the number of trails in this park and the camping it offers, too. It feels like you are hours away from the city lights, but with a short drive. Be sure to make it to Panorama Point to take in the view. Info here.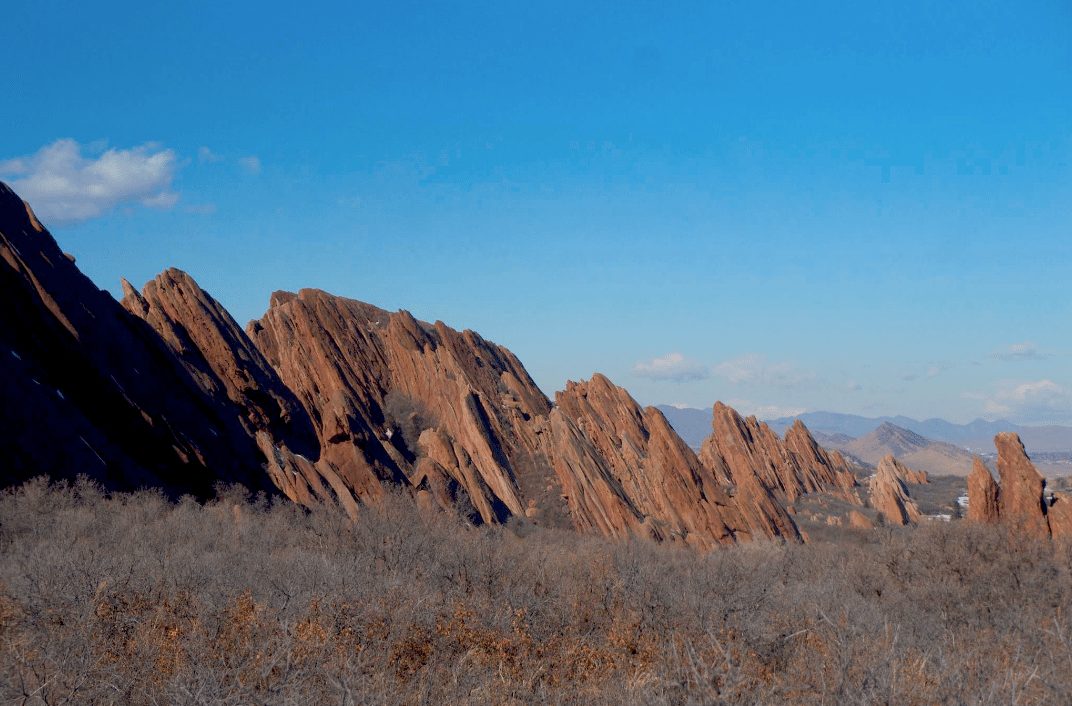 Roxborough State Park: 42 Minutes
For us, this hike offers a little bit of everything. A short elevation climb, flat plains of wild flowers in the spring, impressively-jutting red rocks, and even a historic homestead cabin to peek inside. We really love the Fountain Valley Trail. Info here.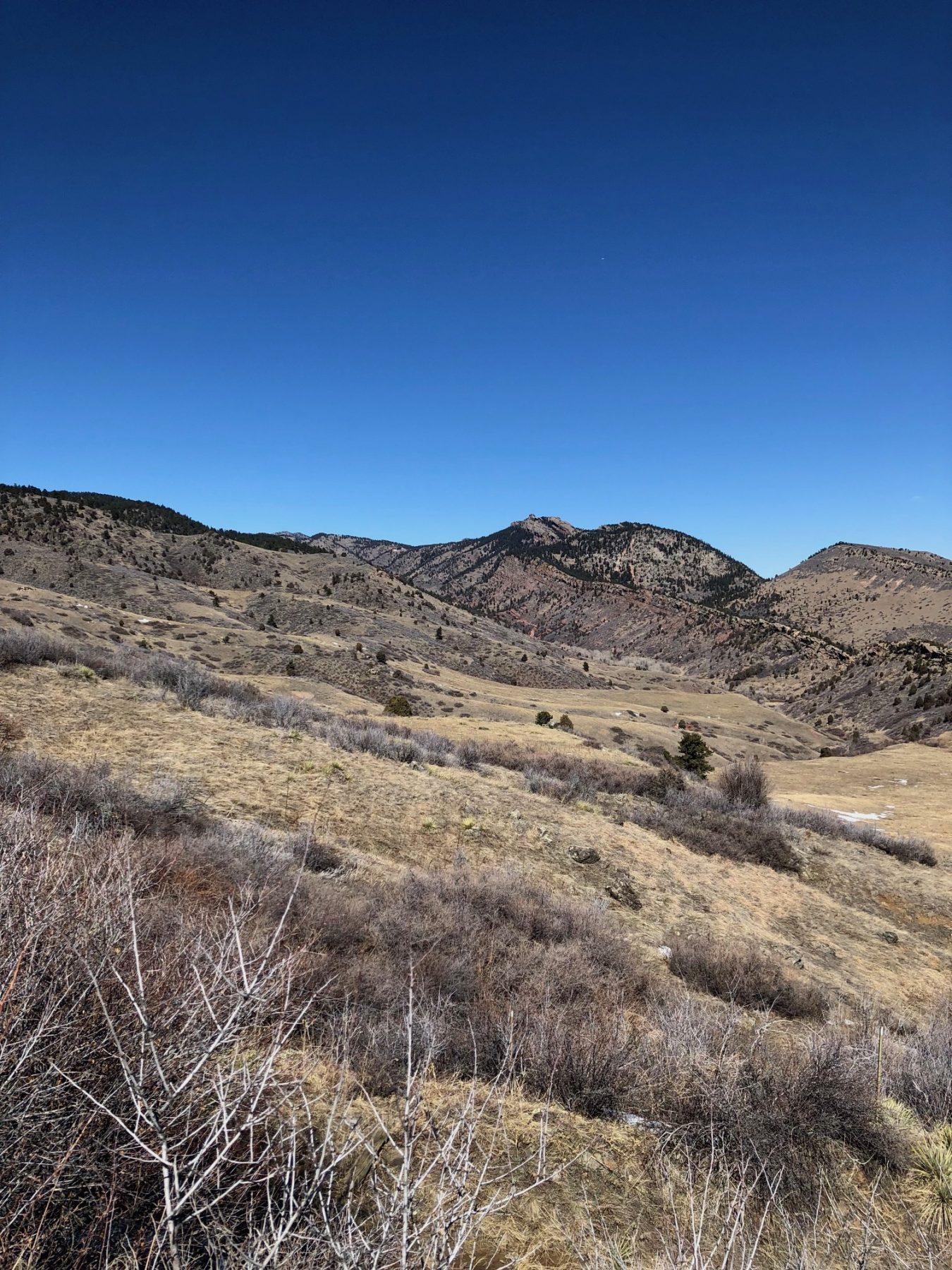 White Ranch Park: 37 Minutes
With campgrounds, a steam, flat terrain along a horse and cow pasture and steep climbs up to mountainous views, this hike has just about everything. Be warned, it does get quite muddy in the spring. Maps here.
See Also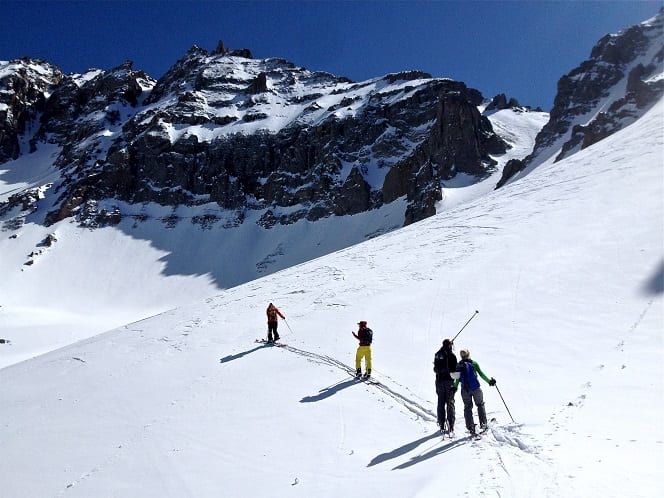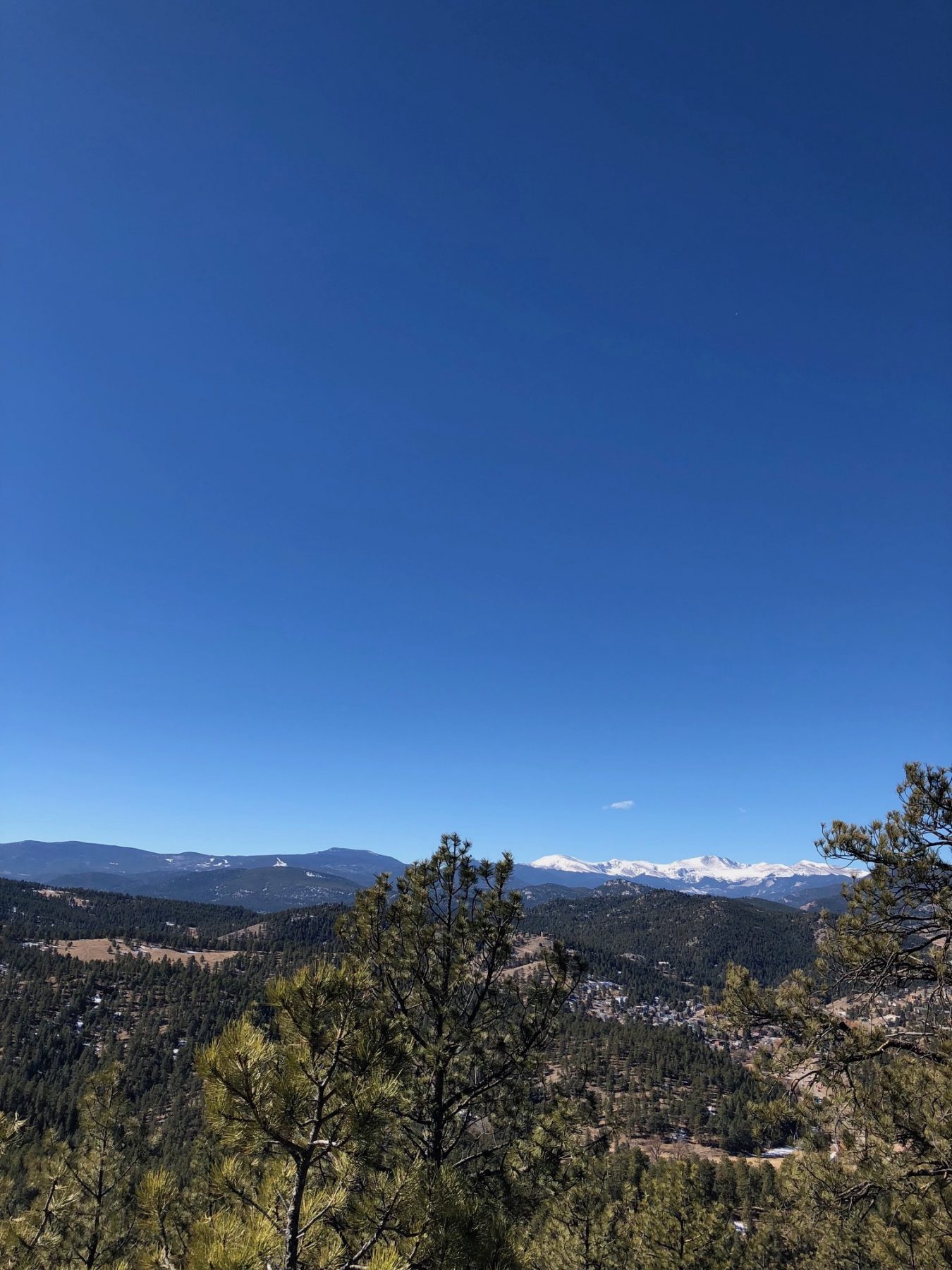 Corwina Park: 35 Minutes
With the perfect amount of shade for a hot day, this trail start strong with a steady incline. Once you reach Panorama Point, stop and enjoy a picnic. Then decide if you want to go back down the way you came or continue on on of the trails that connects in this park. Info here.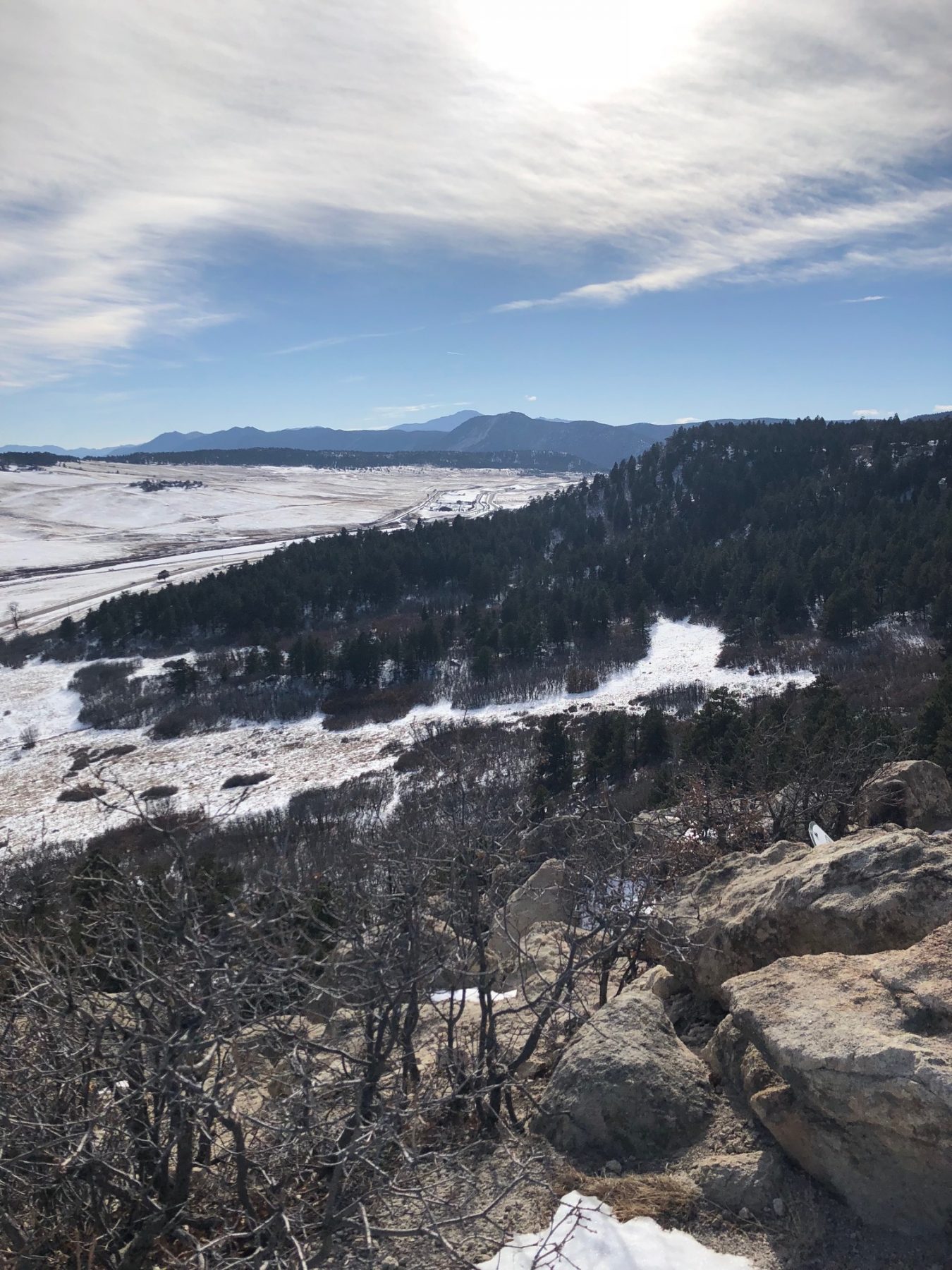 Spruce Mountain Open Space: 55 Minutes
With heavy shade and plenty of switchbacks, this park offers over eight miles of trails with plenty of different views. We had a hard time choosing just one picture to share! Info here.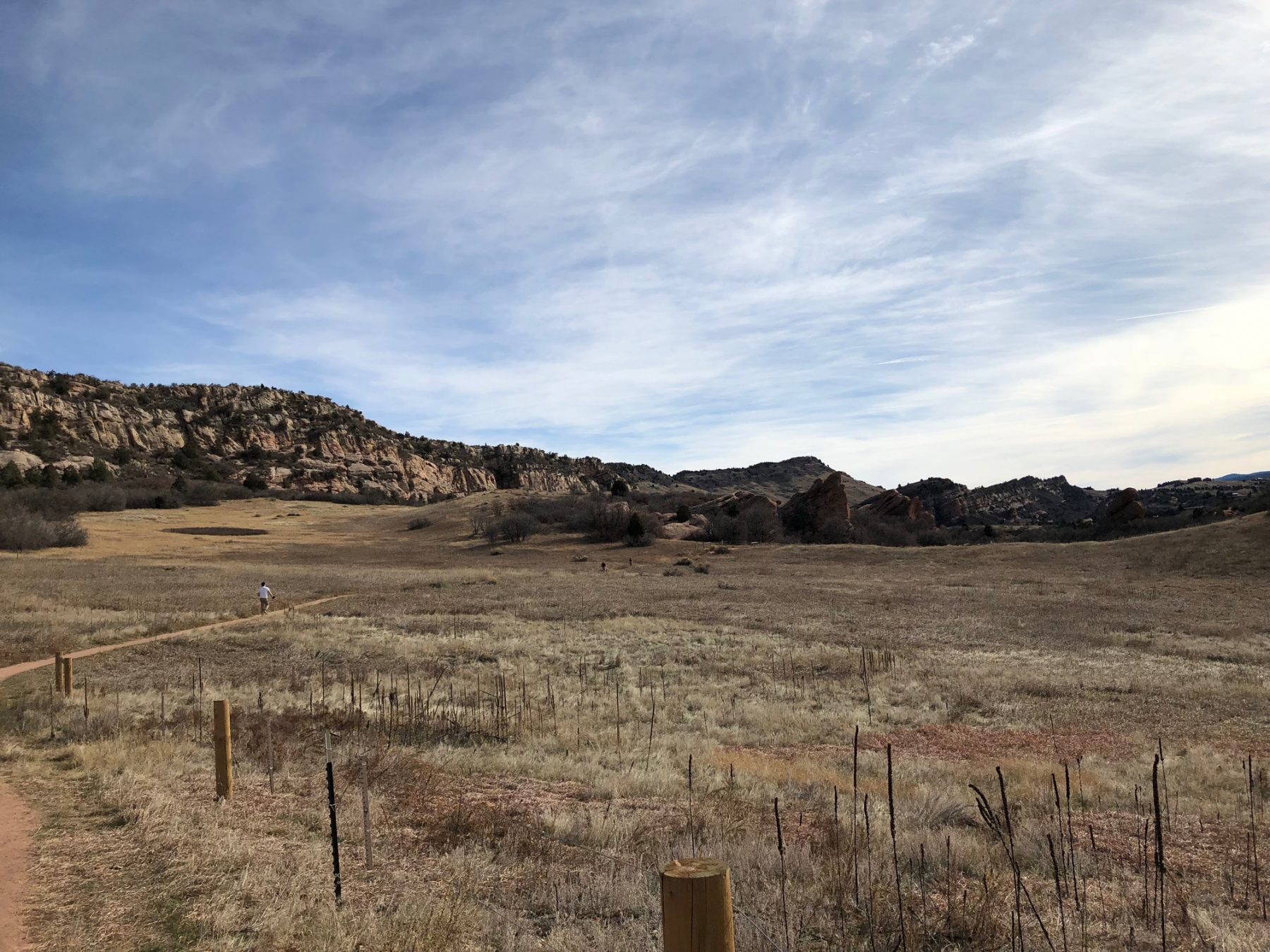 South Valley Park: 30 Minutes
This free-to-enter park keeps things pretty flat, which makes it great for biking as well as hiking. It's a fairly small park with minimal shade, but we love the view of red rocks and the number of wildlife sightings we experience here. Maps here.