Who cares what the experts say? If your Valentine loves it that's the way to their heart. If they are a scallop fiend, pizza fanatic or would really just prefer to nibble on chocolates and cheese all night long, we have the perfect wine bottle to match your occasion. Plus, it helps that a few are rosy-hued and bubbly.
By Annelise McAuliffe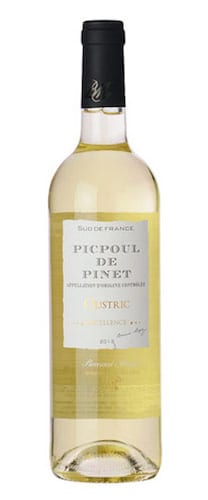 For the Seafood Lover: 2013 Picpoul de Pinet $10.99
From the Mediterranean coast of France comes a golden white wine, Picpoul de Pinet, with light floral notes that is acidic and refreshing enough to pair with a seafood meal. Enjoy with shellfish and other favorite seafoods, like scallops. We could picture this wine also beginning a meal as a sexy aperitif. See the wine.

For a Vegetarian Spread: 2013 Landmark Vineyards "Overlook" Chardonnay $25
Our second recommendation for a romantic, still white wine is Landmark Vineyards' complex Chardonnay. From grilled salmon to a cheese spread, this lighter in hue wine can handle pairings of light seafood and meats and funkier cheeses or vegetables and grains. If you are serving a vegetarian spread, start with this wine. See the wine.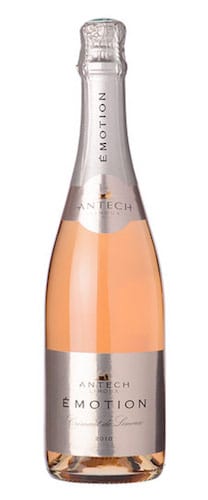 For the Asian Cuisine Fanatic: 2013 Antech Emotion Cremant de Limoux Brut Rosé $14.99
There are few things better than bubbles on Valentine's day, but one of those things would have to be rosé bubbles. This crisp, sparkling wine with notes of berries is an ideal pairing to gourmet Chinese, Thai food, or raw fish. Think sashimi and even spice as you create a delicious and romantic pairing. This bottle is the perfect excuse to roll up your sleeves and cook a global, gourmet meal or order take out for a romantic evening alone. See the wine.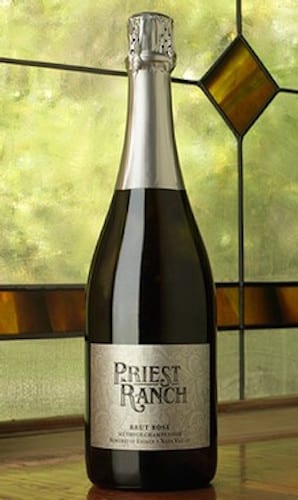 For the Nibbler: 2011 Priest Ranch Brut Rosé $38
Made from estate-grown Syrah grapes on the Priest Ranch estate in mountains of California, this pink, bubbling wine is perfectly dry. Start a romantic evening off with a toast of this bottle paired with small bites of salty charcuteries or dark, bitter chocolates. See the wine.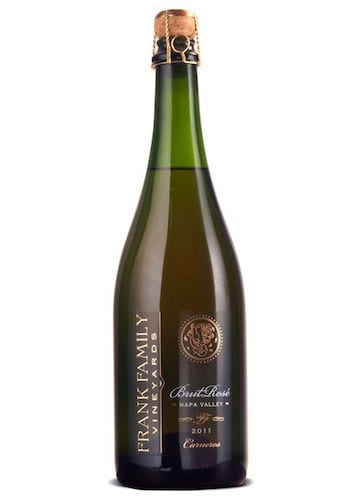 For a Hearty Pair: 2011 Frank Family Vineyards Brut Rosé $45
Made in small batches and cared for by hand throughout the entire winemaking process, this brut, sparkling rosé has uniqueness that can be tasted. Enjoy this bottle with a winter comfort food meal that will warm your love through and through. We are thinking a pork dish served with polenta. If you'd prefer something lighter, opt for fresh oysters and caviar. After all, oysters are an aphrodisiac. See the wine.
See Also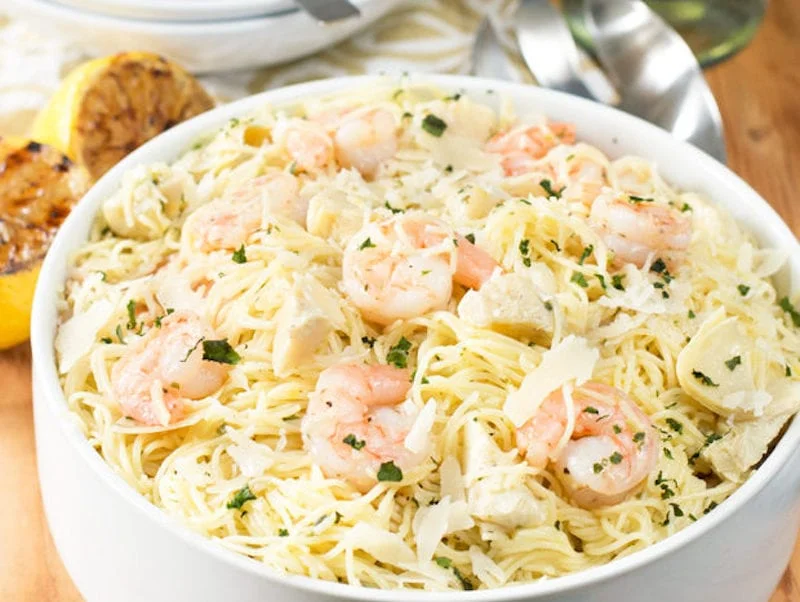 For Just About Anything: 2014 Balletto Vineyards Rosé of Pinot Noir $20
Think and drink pink for Valentine's Day, but this time without the bubbles. This dry Pinot Noir from the Russian River Valley is so versatile. From pork dishes to a winter mango slaw, or salmon, sushi, and even hearty barbecue food, this wine will carry you through a variety of dinner dishes. See the wine.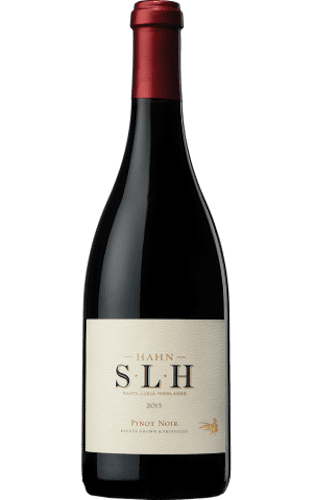 For the Duck Fan: 2013 Hahn SLH Pinot Noir $30
This silky wine Pinot Noir is sure to bring a soft and relaxing mood to your Valentine's Day. From Santa Lucia Highlands, the oak fermented wine is eager to please and ready to pair with its smooth tannins. We enjoyed this wine with a warm, fig-glazed Brie, but it goes well is smoked hams, rabbit, and gamey duck dishes. Think of dishes that are just as smooth, but robust as the wine. See the wine.

For the Pizza Addict: 2013 JUSTIN Cabernet Sauvignon $27
Simple is best, especially when you know what your Valentine likes. Perfect with a pizza or steak, this red wine will set the mood and show that you know exactly what your special someone loves. Coming from Paso Robles, this Cabernet Sauvignon this winery was even named the 2015 Winery of the Year by Wine Enthusiast, so it's sure to be a winner. See the wine.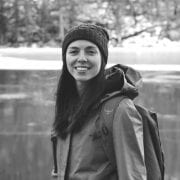 Annelise McAuliffe
Mandatory family outings to the Detroit farmers' market and nightly home-cooked meals cultivated Annelise's respect and curiosity for food. A graduate of The Culinary Institute of America, she spends her free time in New York City recipe testing, eating breakfast all day, and dreaming up international culinary adventures.