Classic foods and dishes are back in style, that goes for beer too. West Sweden's craft brewery, Qvänum Mat & Malt, is brewing traditional recipes using organic grains and favorite local flavors.
By Annelise McAuliffe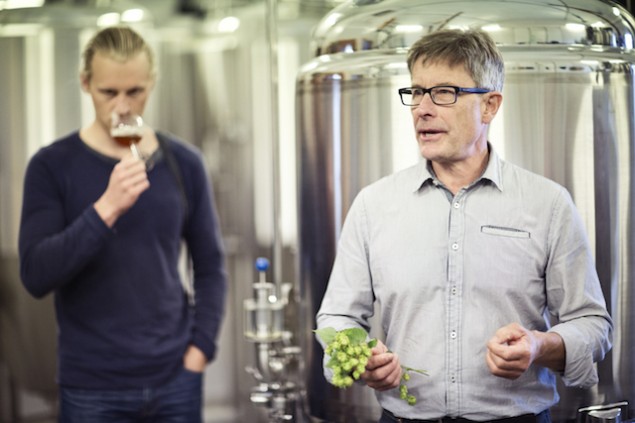 Tina Stafrén/VisitSweden
Nestled in the quiet countryside of West Sweden amidst farms, dairy cows and quaint hotels is Qvänum Mat & Malt. Owned and operated by husband and wife team, Claes and Annika, the brewery aims to make beers that reflect the area's culinary past while pairing with some of the best foods of today at top Swedish restaurants. When Claes talks about starting the brewery, he speaks of it as if it sprung up naturally. And being located in grain growing lands and on an old farm, it makes sense why their beer and aquavit business came to be.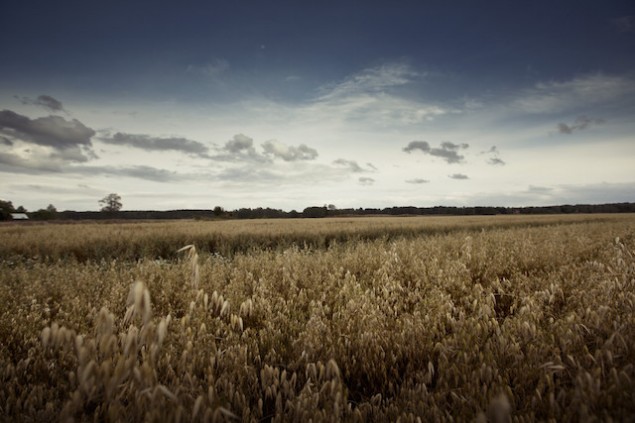 Tina Stafrén/VisitSweden
Once also a brewery and restaurant, Claes and Annika thrive on creating beers that are perfect with food. The two edible and drinkable culinary elements work together to bring out new notes in the beer and highlight other undertones in the dishes. Claes admits that when brainstorming a new beer, his inspiration doesn't usually come from other beers or even new hop varieties, but rather a dish that he would like a perfect beer pairing for.
"We are always starting with the food when brewing a new beer and developing the beer thereafter."
Qvänum Mat & Malt has made classic Viking-style beers with dark, malty notes and plenty of cumin spice. They have made beers that pair perfectly with traditional dishes of West Sweden and even brewed ancient varieties to showoff local rye or hops.
Keeping with older traditions that wouldn't be found in large batch breweries, all of their beers are naturally made, without strange additives, and they are bottled unfiltered and unpasteurized. This allows the beer to continue to mature and change in the bottle, just like a wine would. Likewise, they take pride in making their beer with water from the farm's well, producing drinks with terrior.
Visit the farmhouse for a taste of beers that are named after nearby, well-loved farmers, like the McBrian Ale. Or try a classic farmhouse homebrew-style beer. Claes Hembrygd, trasnlated to Claes' Homebrew is a perfect example of local West Sweden flavor. The barley, oats, and rye are sourced form nearby Varaslätten. This beer is proudly brewed with all organic ingredients and in the style of a traditional farmhouse ale that might have been made years ago in a similar setting.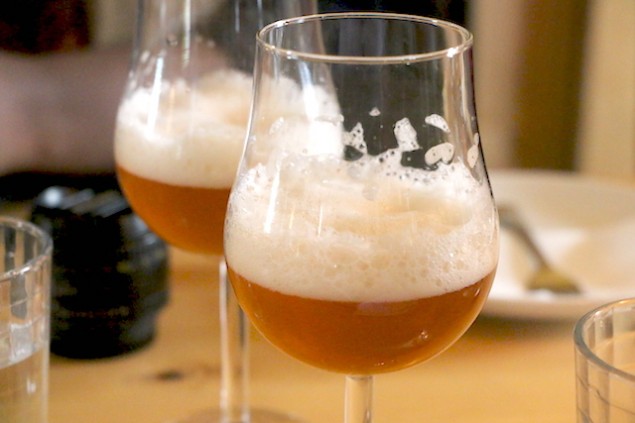 Made with their neighbor's organic rye, Jonsson Råg Ale is another great taste of the land. The bottle is labeled with the name of the neighboring dairy farmer, this beer is his favorite to drink after a long day of work. And what better thing to pair with a beer that is named after a diary farmer than cheese.
Claes and Annika have found great cheese and beer pairing inspiration from a nearby mother and daughter cheese duo. The two ladies behind Sivans Cheese have quite the palate, that along with the beer skills at Qvänum, they make a killer culinary team. Sivans seeks out the best cheese in the area and expertly ages it to matured perfection.
The next time you are in West Sweden, get in touch with nature through this locally made beer and don't forget some cheese!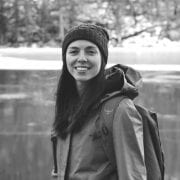 Annelise McAuliffe
Mandatory family outings to the Detroit farmers' market and nightly home-cooked meals cultivated Annelise's respect and curiosity for food. A graduate of The Culinary Institute of America, she spends her free time in New York City recipe testing, eating breakfast all day, and dreaming up international culinary adventures.