Chicken meatballs, orzo, and fresh vegetables flavored with spices and herbs, create a light, yet creamy soup.
By Kankana Saxena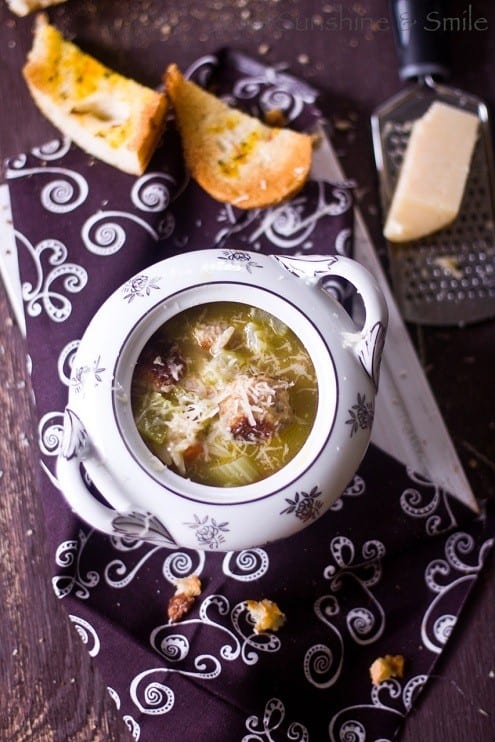 Irrespective of the season, a soup can be the most comforting meal to enjoy with some bread on the side.
Although, we mostly prefer a creamy vegetable soup for dinner, this light clear soup was a delightful treat for the tummy. Fresh vegetables, flavored with spices and herbs, meatballs for the extra protein and orzo for that starchy creaminess in the broth.
I am sure even noodles or spaghetti will taste great along with the meatballs. I just decided to use orzo as it's my personal favorite pasta for any soup. And, it fits perfectly fine next to the tiny meatballs. That's just my silly theory! The meatballs should be made before you start preparing the soup. It's just pan fried to give a golden crust and later dropped in the soup to cook through.
See Also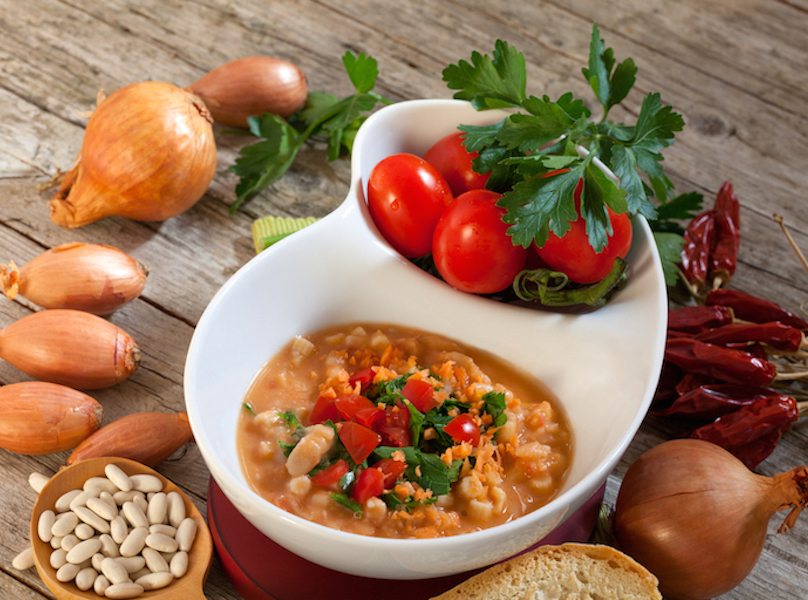 Inspiration for this recipe came from the Bon Appetite Magazine

Chicken and Orzo Light Soup
A light flavorful soup for any time of the year.
Ingredients
for the meatballs
1 cup minced chicken
1 cup bread crumbs
1 teaspoon cumin powder
1 teaspoon chili powder
1 egg
2 cloves of garlic, grated
¼ cup grated parmesan cheese
salt and freshly grated pepper
2 tablespoons oil to pan fry the meatballs
for the soup
1 tablespoon butter
1 inch ginger, grated
2 bay leaves
2 carrots, cut in bite size
½ celery stalk, cut in bite size
½ cup orzo
1 tablespoon fresh or dried basil leaves
2 cups of water or broth
juice of ½ lemon
salt for seasoning
grated parmesan for garnishing
Instructions
Prepare the meat balls
In a mixing bowl, add all the ingredients (except oil) and mix until everything is properly combined.
Make tiny balls and keep it aside.
In a pan, heat the oil and fry the meatballs rolling it frequently to give it a nice brown crust.
Prepare the soup
In a deep pan, heat the butter.
Drop grated ginger, bay leaves and give it a stir.
Add celery, carrots and cook for about 2 minutes.
Season with salt and add basil leaves. Cook for couple more minutes.
Now, add broth or water to the pan.
Once it starts boiling, add the meatballs and let it cook for about 5 minutes.
Add orzo to it, season with some more salt and let it cook for 8 minutes.
Pour lemon juice and check for salt one last time.
Discard the bay leaves and serve the soup with some grated parmesan on top for garnish.
Kankana Saxena
Kankana Saxena shares culinary journey, travel stories and passion for photography in her blog 'Playful Cooking'. Her cooking style is mostly nutritional with little bit of indulgence here and there. She believes in the mantra 'homemade is happiness'! She is a native of India but currently resides in Santa Clara, California with her husband.