For your next movie night, why not serve a selection of delicious bread spreads instead of the usual cheese platter?
By Diana Mieczan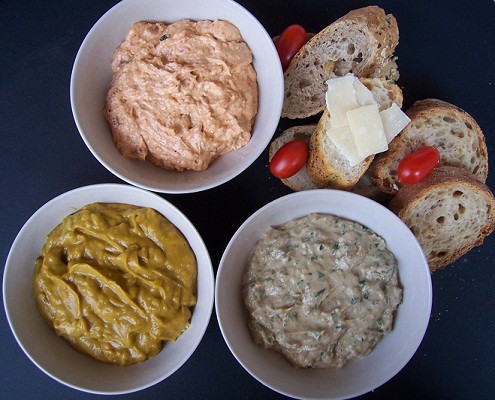 Balazs and I often have people over for movie-evenings or wine-nights and till recently I used to serve cheese platters and dips with chips as a side-snack. But last Thursday I felt a bit adventurous and decided to try my hand in homemade bread spreads. My grandma used to say that the simplest foods, if done well, are the most enjoyable of all. I think she might have been right.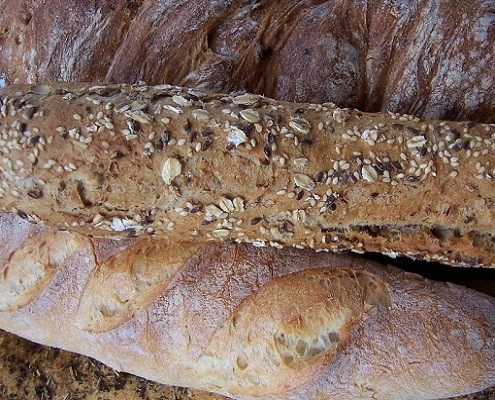 It's probably fair to say that most people enjoy fresh, crispy and beautifully grown bread, right? Somehow it makes us feel full, satisfied and happy in a way. I love Italian ciabattas, French baguettes – often shamelessly stuff myself on ficelles and Balazs adores the onion based bread from our local bakery.
So to complement the delicious breads, I made three very different spreads.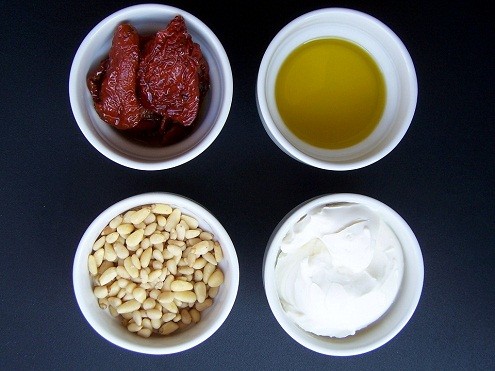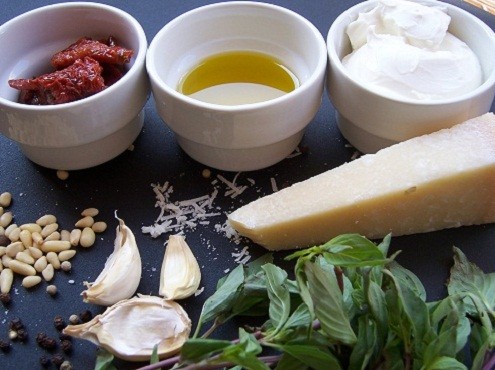 This Italian basil-tomato-cheese spread is probably my favourite of all. I always joke that I should've been Italian as I adore garlic, tomatoes and I could eat pasta like it's my job. Anyway, this spread is a treat for cheese-lovers and those who enjoy the rich taste of sun-dried tomatoes.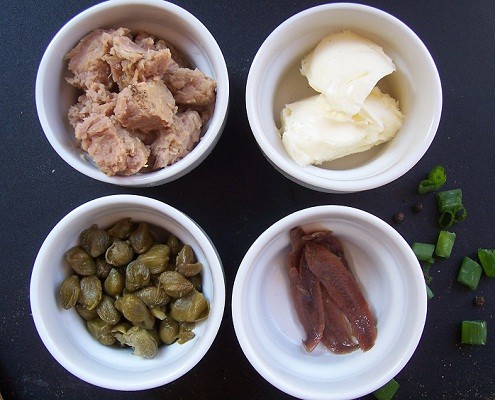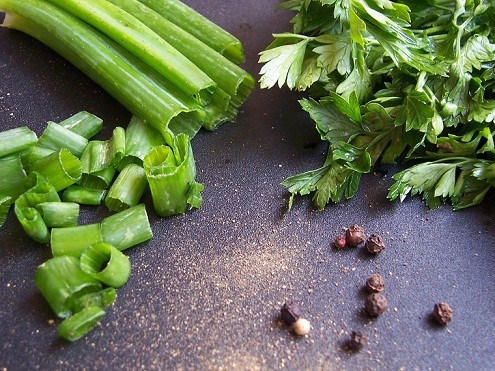 The French tuna spread with capers, anchovy fillets and parsley surprised me the most as I'm not huge on parsley but it complemented the tuna so well that I couldn't stop eating it.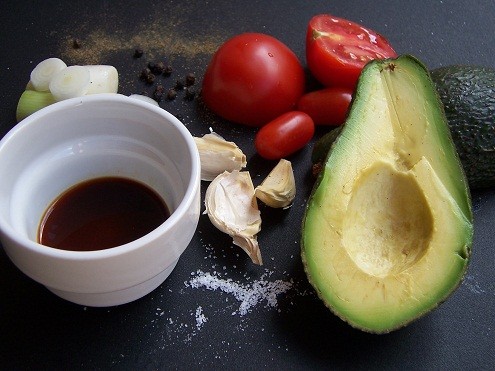 And a simple avocado, garlic spread is always a safe option for parties or cozy evenings in. I used a bit of soy sauce for it. It gives the avocado a very enjoyable flavour.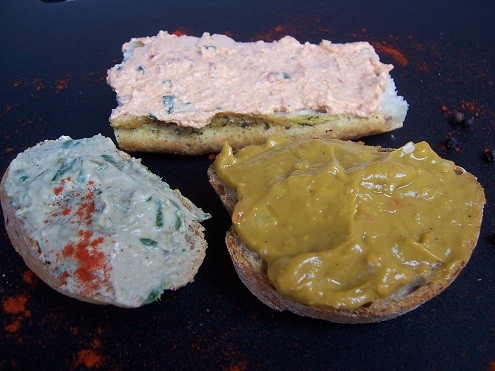 Perfectly light, flavourful and fun food for summer nights where people can just dip their breads in the spreads or simply spread them with a knife! If you have some leftover, you can always refrigerate them for next day's lunch or an early supper. Enjoy!

Spread Some Joy with these Homemade Bread Spreads
Recipe Type:
Entree, Snack
Ingredients
Basil-Tomato Cheese Spread (Italian Recipe)
8 fresh leaves of basil, washed and drained
3 cloves of garlic, cleaned and finely chopped
1 handful of freshly grated Parmesan cheese
1 handful of pine nuts
2 tablespoons (1/8 cup) of extra virgin olive oil
9 ounces (250 grams) of cream cheese (on room temperature)
6 pieces of sun-dried tomato
salt and pepper to taste
Tuna Spread (French Recipe)
2 cans of tuna (packed in olive oil)
4 spears of green onion
½ stick (2 ounces or ¼ cups or 4 tablespoons or 57 grams) of unsalted soft butter
1 handful of capers
3 diced anchovy fillets
½ handful of chopped parsley
freshly ground pepper to taste
Avocado Spread
1 large avocado (peeled and chopped)
3 cloves of garlic, cleaned and finely chopped
1 small tomato (chopped)
1 tablespoon of soy sauce (depending on your taste)
½ small onion (finely chopped)
freshly ground pepper to taste
salt to taste
Instructions
Basil-Tomato Cheese Spread (Italian Recipe)
First, toast the pine nuts in a dry saucepan for 2-3 minutes until golden brown. Put them into the mixer alone with garlic, Parmesan cheese and olive oil, blend. Next, cut the tomatoes into small pieces, chop the basil and add cream cheese to the mix, blend till eveyrthing is evenly mixed. Taste and season with salt and pepper.
Tuna Spread (French Recipe)
Drain the tuna and mix it with the remaining ingredients in the blender. Taste and season with pepper.
Avocado Spread
Put avocado, tomato, soy sauce, garlic and onion into the blender and mix till everything is evenly mixed. Taste and season with salt and pepper and blend again.
Notes
If you are not a garlic fan, you can always use less of it. It totally depends on your taste. The same applies to parsley and capers.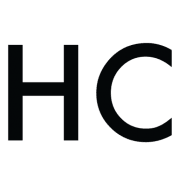 Diana Mieczan
Diana Mieczan is a magazine writer and blogger who is totally smitten with food. She believes in an unfussy and simple dining experience that brings people together. Her idea of a perfect evening is a glass of French wine, avocado toast and jazz. Between cooking with her husband and writing she also runs the successful lifestyle blog exPress-o.