Tamara Novacoviç jams on in the world of summer preserves. Now it's time for the cherry to get a sugary treatment.
By Tamara Novacoviç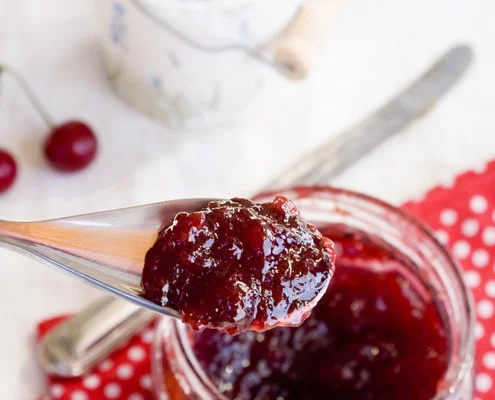 My project of preserving summer in a jar continues. Another summer fruit has arrived. Nature has been generous throughout May and June. Hopefully it continues till the end of fall. It's time to use all of its gifts, preserve them the right way and make ourselves sunny jars of summer goodness that will comfort us and put smiles on our faces in the middle of winter. Remember this lovely raspberry jam in one of my previous posts? Raspberries are still in season and get hold of them if you can, enjoy them fresh but preserve some for colder days, I truly recommend this simple recipe.
Sour cherry is currently in its full glory and while its fun to eat fresh or make strudel and cakes with it, I couldn't live without some jars of cherry jam in my pantry.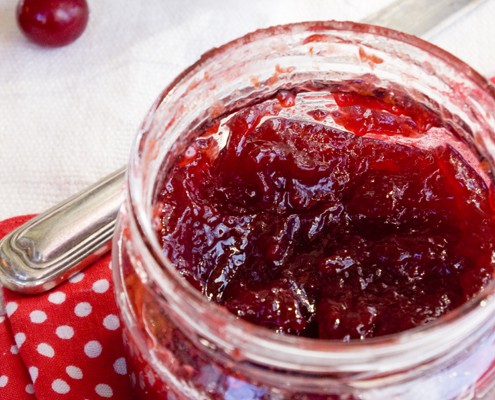 I added a bit of vanilla flavor to it plus cardamom. Cinnamon works great as well, but you actually don't have to add any of these spices. This jam is perfect with or without them. The only drawback could be pitting cherries. Work in groups, or work one small batch at a time. This recipe calls for 1 kg of sour cherries, it's not a large amount. And wear something red. When you're done pitting them, you'll find yourself in an area that resembles a true masacre scene. I think Dexter himself would enjoy this.
Use all that great summer fruit and nature gifts and preserve them for colder days!
Ingredients
35 oz (1 kg) sour cherries
32 oz (900 g) sugar
2 packets vanilla flavored sugar or 1 vanilla bean pod
4 tsp (25 g) powdered sugar-free pectin
½ tsp cardamom/cinnamon
Instructions
Wash sour cherries, remove stems and remove all pits. You can use cherry pitter, it's easier. Combine them with sugar, vanilla and cardamom or cinnamon if you want. Leave for 30 minutes to 1 hour at room temperature.
Sterilize jars: wash them and heat in your oven at 150 Celsius for about 15 minutes.
Put everything into a large pot and let simmer on low heat for 15 minutes. Puree cherries, put back on heat and stir in powdered pectin. Cook for 10 more minutes, constantly stirring.
Put hot jam into hot jars immediately, seal well, place them upside down for 5 minutes. Put them back up, let cool completely and store in your pantry.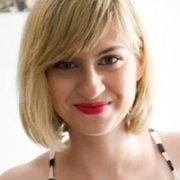 Tamara Novakoviç
Tamara Novakovic is a passionate self-taught cook, food blogger, freelance food writer and photographer behind bite-my-cake.blogspot.com. Her life journey has led her through Faculty of Humanities in Zagreb, Croatia to discovering passion for making cakes. She is currently a weekly food columnist for Croatian newspaper V magazine and food magazine Repete.