A crumbly and spicy, honey-soaked biscuit finds satisfaction with a home-brewed Oatmeal ESB.
By Amanda Brooke Bothwell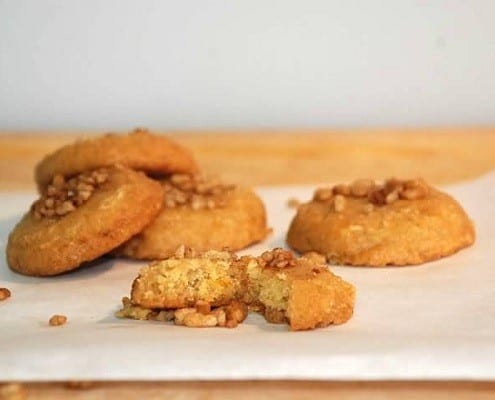 Evenings in some households settle with a quiet cup of something warm, an easing ounce of brandy, maybe a rich bowl of ice cream. Satisfied is how you'll find us at this time of day as we often end our nights with a pint.
No, not of Ben and Jerry's. We much prefer our pints be liquid, bubbly, and full of grain and hops. More and more you see beer creeping its way into parts of the kitchen beyond the kegerator, and rightfully so. The complex flavors of many brews have the ability to catch flavors and develop textures that weren't established before–it can bring food alive.
Whether it's one we've brewed ourselves or from a pack picked up on the way home, there's always a beer to expertly accompany our meal. Or dessert. The flavors and spices used to brew are many times the same essences you'll see in baked goods: lemon, ginger, cinnamon, cardamom, clove. While the foundation of the spice is apparent in the beer, it takes on a slightly different tone than, say, a cinnamon bun fresh out of the oven. And that slight distinction is exactly what makes the two a natural pair.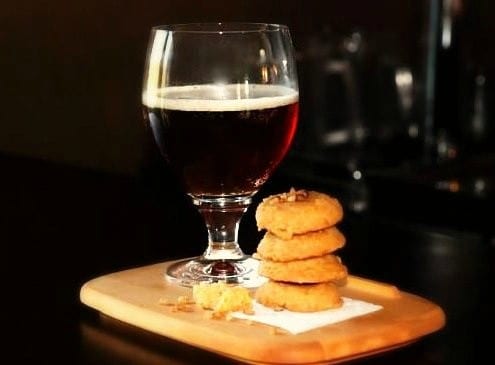 A beer can help tone down an intensely rich ganache or highlight a simple biscuit, like these spicy Greek cookies. Melomakarona are a traditional holiday shortbread-like cookie laden with zests, spices, and honey. Light and toasty, they practically suggest the company of an ale without even asking.
We happened to have our own Oatmeal ESB (Extra Special Bitter) on tap that turned out to be the greatest company those cookies could have hoped for. The characteristics of an ESB are a slightly bitter, slightly sweet ale. It had the ability to enhance the warmth of the cinnamon and cloves, and imparted a depth that would be otherwise missed. It allowed the walnuts to shine, and brought out the orange's bitter side. And the oatmeal, you don't necessarily taste the soft, sweet grain, but in a brew it creates a fine, creamy texture, mimicking that of this delicate butter cookie. Alone Melomakarona are a pleasant cap to special meal. But paired with this beer, they seem complete, satisfied.

Author:
Amanda Brooke Bothwell
Ingredients
½ cup (118g) softened butter
¾ cup (180ml) olive oil
½ cup (115g) sugar
1 Tbsp lemon juice
Juice and zest of one orange
1 tsp vanilla
3 cups (710g) flour
½ tsp baking powder
¼ tsp baking soda
¼ tsp salt
½ tsp cinnamon
⅛ tsp cloves
¼ tsp freshly grated nutmeg
Walnut Topping
½ cup (120g) finely chopped walnuts
¼ tsp cinnamon
Honey Syrup
½ cup (118ml) honey
¾ cup (180g) sugar
Juice of half a lemon
¾ cup (175ml) water
Instructions
Preheat oven to 350F (180C).
In a mixer on medium speed, cream butter, then reduce speed and stream in oil.
Cream sugar with the butter and oil mixture, and add vanilla, lemon juice, orange juice and zest.
Stir in baking powder, baking soda, salt, spices, and half of the flour. Mix just until incorporated, then add the remaining flour.
Drop by the rounded teaspoon onto a parchment-lined baking sheet. Press tops to flatten each cookie.
Bake for 20 minutes until golden brown, rotating baking sheets halfway through. Cool slightly before dipping in syrup.
Walnut Topping
Place chopped walnuts sprinkled with cinnamon on a sheet pan in a 350F (180C) preheated oven.
Toast for 3-5 minutes until aromatic, but careful not to burn.
Honey Syrup
Combine all ingredients in a 2-quart saucepan over medium-high heat.
Bring to a boil (mixture will bubble intensely), and cook for 4-5 minutes until syrup is slightly reduced and bubbles have begun to subside.
Reduce heat to low. Submerge cooled cookies in syrup a few at a time, and place on a cooling rack to drain excess syrup.
Sprinkle with walnut-cinnamon topping and allow to dry at least 2 hours before storing.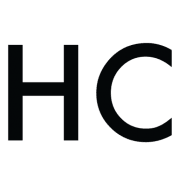 Amanda Brooke Bothwell
Torn between a world of beer and baking, Amanda has embraced both in her life of home-brewing and cake-making, occasionally "spilling" a bit of the former into the latter. Beyond baking and fermenting, she is in the search for some of the world's greatest food offerings perfectly paired with a cold one.