This crisp celery root salad with mustard sauce improves when refrigerated for a few hours, or even over night.
By Carol Egbert
In our house, a day when something special happens is what John Lennon called 'a red lettuce day'. Last Thursday was a double red lettuce day because our CSA started and we got a head of red lettuce in our share. CSA is short for Community Supported Agriculture. It's a simple and delightful way for us to connect with the seasons, enjoy fresh, local produce and get to know the people who are growing the food we eat and a way for us to share the benefits and risks of farming with the farmers. If nature cooperates, and the farm flourishes, shares are overflowing, if it doesn't, farmers and shareholders share the loss.
As a shareholder, in our case a half-share holder, we will be collecting and splitting a weekly bounty of seasonal vegetables, herbs and flowers, with our friends, Kathy and Rick. CSA's improve cash flow for the farmers and they get to know the people who are eating the food they grow.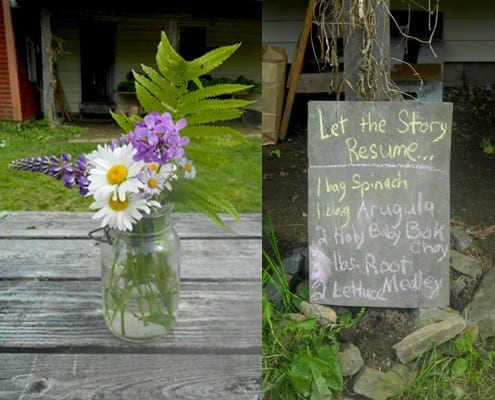 Along with growing food, our CSA is growing community. Pick-up time for shareholders and farmers is a time to chat, to meet babies born over the winter, to resume conversations with six year olds who are about to turn seven, to share pot luck suppers, enjoy music and watch tomatoes and zucchini grow.
See Also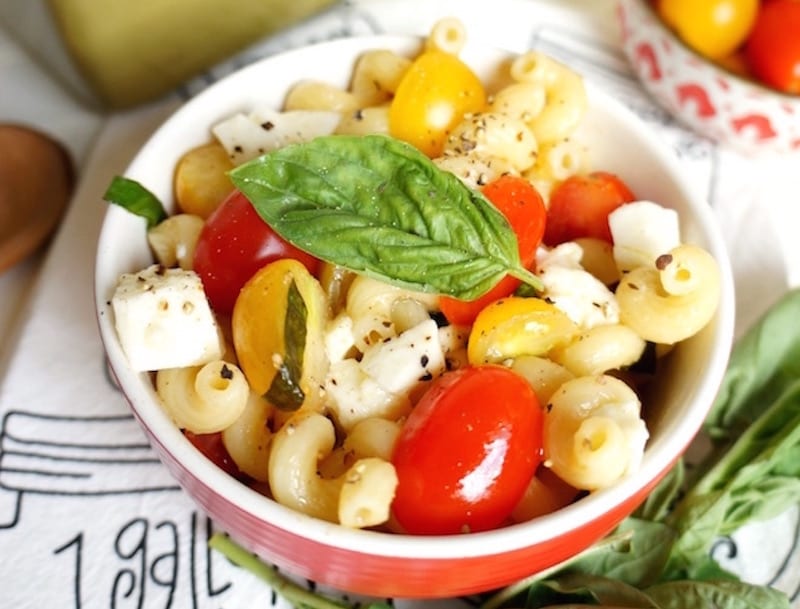 Along with red lettuce, our share this week included beets and celeriac (the last of the stock from the root cellar), holy bac choy (holy because flea beetles have been nibbling the leaves), arugula and spinach. Celeriac is also called celery root, knob celery or turnip-rooted celery. I made celery root salad as a fail safe first course when Charles and I were hosting dinner parties in Washington, DC.
This recipe can be doubled or tripled if you are feeding a crowd. Extra mustard sauce, stored in a jar in the fridge, will last a couple of weeks. Instead of steeping it in vinegar and salt, celery root can be softened by dropping it into boiling water for a minute, and then cooling it shocking it in ice water and drying it before dressing it. I used cider vinegar with the salt but lemon or lime juice will also work. This salad improves when refrigerated for a few hours or even over night. Celery root salads will wait for your guests. When I served it as a first course, at formal dinner parties, I put it on the table an hour before our guests arrived.
The mustard sauce is a variation on a Julia Child recipe. I use it instead of mayonnaise to make a French potato salad and also to dress a salad made of steamed carrots and a handful of chopped fresh dill. Smooth or grainy Dijon mustard will work in this sauce and red wine, white wine, sherry or rice wine vinegar can be use in place of cider vinegar. With a CSA share to be picked up every Thursday until mid October, I'm thinking that there are lots of red lettuce days to come. I'll let you know!

Celery Root Salad - Vermont CSA
A crisp salad with a mustard sauce.
Ingredients
1 celery root the size of an apple, peeled and cut into julienne
1 teaspoon kosher salt
2 Tablespoons cider vinegar
Mustard Sauce
1 Tablespoon Dijon mustard
1 Tablespoon boiling water
1 teaspoon red wine vinegar
4 to 6 Tablespoons olive oil
Salt and pepper to taste
Arugula or lettuce for garnish
Instructions
Combine celery root with salt and cider vinegar to soften and bleach it.
Set it aside to steep for 30 minutes.
Combine mustard and boiling water until smooth.
Beat in oil, drop by drop, until sauce is the consistency of mayonnaise. Stir in vinegar, salt and black pepper to taste.
Rinse celery root cold water and dry it with a paper towel.
Combined it with enough dressing to coat.
Put each serving on top of rinsed and dried arugula or lettuce.
Carol Egbert
Carol Egbert is a writer, painter, graphic designer and cook. Her studio is on a country lane in rural Vermont. During mud season she escapes, for a couple of months, to a flat in Sicily overlooking the Ionia Sea. Her newspaper columns, magazine articles and blog are illustrated with her watercolor paintings – Honest Cooking means beautiful food.