Warming Chicken Soup Two Ways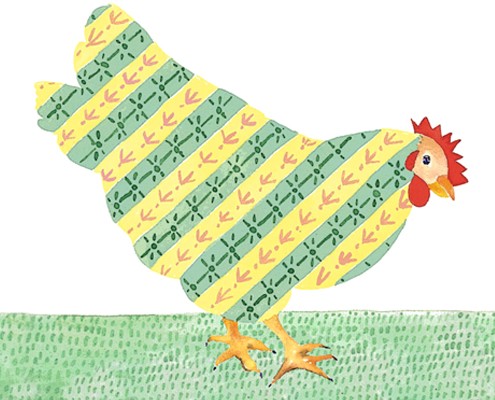 Chicken Soup made in less than 45 minutes with two variations – Chicken Soup with Rice and Chili Chicken Soup with Beans.
Text and illustration by Carol Egbert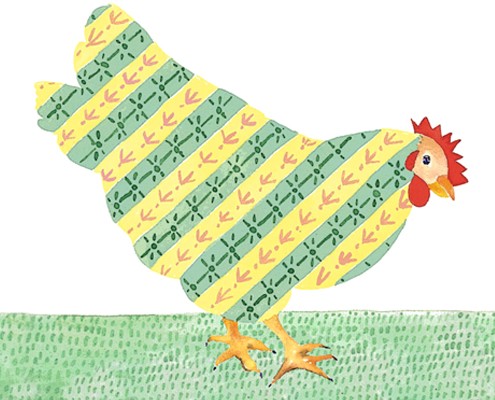 What is it about chicken soup? There is a series of inspirational books titled Chicken Soup for the Soul, John Steinbeck talks about it in East of Eden, Moshe ben Mainmon, a twelfth century Egyptian physician and philosopher, recognized it as a remedy for cold symptoms and his advice has been supported by evidence from a scientific study done at an American university. My resolution to cook simple food and the poem Chicken Soup with Rice, written by Maurice Sendak and set to music by Carole King, inspired me to make my favorite chicken soup.
In February it will be
My snowman's anniversary
With cake for him and soup for me!
Happy once, happy twice
Happy chicken soup with rice
Chicken Soup and Two Variations
Chicken Soup made in less than 45 minutes with two variations - Chicken Soup with Rice and Chili Chicken Soup with Beans
Ingredients
2 litres chicken stock
1 litre water
1 rotisserie cooked chicken
30g unsalted butter
2 large onions, thinly sliced
3 medium carrots, thinly sliced
3 medium stalks celery, thinly sliced
1 teaspoon thyme leaves
2 cloves garlic, peeled and sliced
salt and pepper
ADDITIONAL INGREDIENTS - Chicken Soup with Rice
140g rice, uncooked
500ml broth
chopped flat leaf parsley to garnish
ADDITIONAL INGREDIENTS - Chili Chicken Soup with Beans
30g chili powder
10g ground cumin
1 jalapeno pepper, seeded and finely chopped
800g tinned tomatoes, diced
450g frozen sweet corn
1 medium tin white beans, rinsed and drained
1 medium tin black beans, rinsed and drained
fresh cilantro and sour cream to garnish
Instructions
Combine stock and water in a large stockpot, cover and heat over medium heat.
Add chicken skin and bones to stockpot, shred meat and set aside.
Bring broth mixture to a boil, reduce heat and simmer for 20 minutes.
Strain broth into large bowl, discard skin and bones.
Melt butter in stockpot, add onions, carrots, celery, thyme and garlic. Saute until vegetables are soft, 10 minutes.
Add strained broth and shredded chicken meat, simmer for 5 minutes, add salt and pepper to taste.
Notes
Chicken Soup with Rice Add rice and additional broth when adding shredded chicken in Step 6 and increase simmer time to 20 minutes or until rice is cooked. Garnish each serving with parsley. Chili Chicken Soup with Beans Add chili powder, cumin and jalapeno pepper to onion/carrot/celery mixture in Step 5. Add tomatoes, corn and beans when adding shredded chicken in Step 6. Garnish each serving with cilantro and sour cream. A rotisserie cooked chicken from the market significantly reduce the cooking time for this soup. the chicken stock can be tinned or home made.
Cooking chicken soup can be an all day affair but by beginning with chicken broth and a rotisserie chicken from the market, I had a full flavored, body-and-soul warming soup ready in less than an hour.
Carol Egbert
Carol Egbert is a writer, painter, graphic designer and cook. Her studio is on a country lane in rural Vermont. During mud season she escapes, for a couple of months, to a flat in Sicily overlooking the Ionia Sea. Her newspaper columns, magazine articles and blog are illustrated with her watercolor paintings – Honest Cooking means beautiful food.