A summertime salad from the grill. Grilled haloumoi cheese adds a salty contrast to juicy, sweet watermelon.
By Camille Styles
This article has been posted with permission and originally appeared as Watermelon and Grilled Cheese Salad on Relish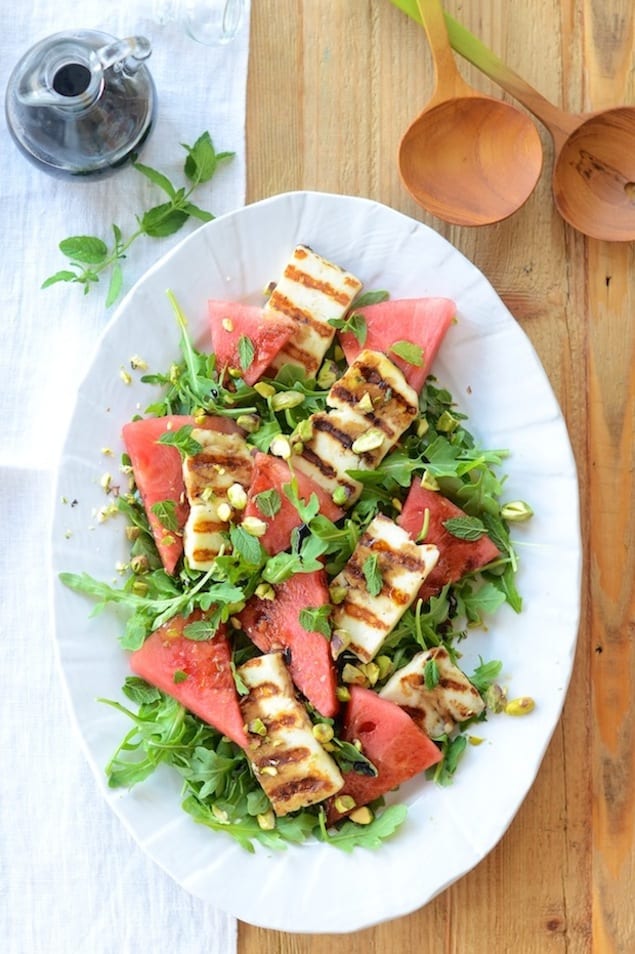 To make reduced balsamic vinegar, place the vinegar in a saucepan and cook until thick and syrup. Unreduced aged balsamic vinegar works as a substitute.

Grilled Haloumi and Watermelon Salad
A summertime salad from the grill. Grilled haloumoi cheese adds a salty contrast to juicy, sweet watermelon.
Ingredients
⅓ cup extra-virgin olive oil
1 bunch fresh mint, stems removed, plus more for garnish
6 ounces haloumi, drained
3 cups baby arugula
¼ seedless watermelon, rind removed and cut into small wedges
⅓ cup pistachios, roughly chopped
Reduced balsamic vinegar
Flaky sea salt (like Maldon)
Freshly ground black pepper
Instructions
Heat oil in a small saucepan over low heat. Add mint leaves, and cook 10 minutes. Remove from heat and let cool. Strain out leaves and discard; store oil at room temperature in an opaque container up to 1 week
Slice haloumi into ⅓-inch slices. Heat a grill or grill pan to medium-high, brush the grate with olive oil, and grill haloumi about 2 minutes on each side (until heated through and grill marks show.)
Place arugula on a platter, then top with watermelon wedges and grilled haloumi, slightly overlapping. Lightly drizzle the mint oil over everything.
Sprinkle pistachios and fresh mint leaves over top, drizzle generously with reduced balsamic and season with sea salt and pepper.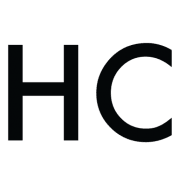 Relish
Offering more than 14,000 recipes plus features and DIYs on cooking, dining and entertaining, Relish celebrates America's love of food. Relish is about honoring cooking traditions while exploring new trends and ideas, which is why millions of people turn to both Relish.com and Relish Magazine for special occasion recipes, quick and easy weeknight suppers and culinary adventures.