Natalie McLaury considers herself a bit of a hoarder when it comes to magazines. Never one to pass up a good deal on a subscription, it's to the point where she now finds herself receiving a magazine in the mail several times a week. Most of the time, she rips out pages of recipes but fails to actually create the recipe in her kitchen. Not anymore! Join Natalie as she cooks the magazines.
By Natalie McLaury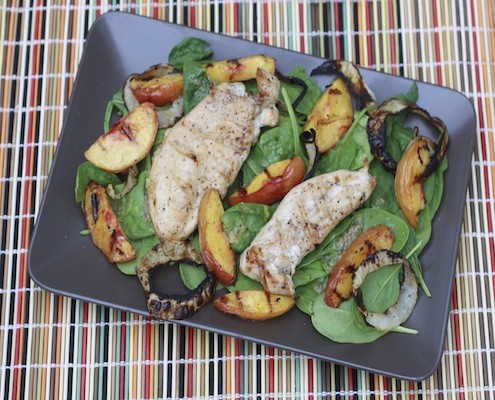 Cooking is one area where I've learned to be flexible. My rather strong type-A personality usually prefers structure and a plan, but that doesn't always fly in the kitchen. Take this recipe, for example. The Grilled Chicken and Peaches Salad recipe that I found in a recent issue of Women's Day Magazine sounded like the perfect summery meal. On the week I decided to make it, I was sure to stock up on the ingredients we didn't already have on hand. Namely, the ginger and a few peaches.
The Saturday we set out to make it, however, my "plan" fell through. My peaches weren't nearly ripe enough to cut into and my red onion had gone bad. Rather than throw a tantrum (White Chocolate-Amaretto Cake Style!), I made a few swaps: white onions for red, nectarines for peaches. Though it isn't the Women's Day recipe, the end result was still the same: a perfect summery meal!
Don't get me wrong, I'm not so tight-laced that I refuse to make ingredient swaps. But I do think all the time spent in my kitchen has taught me to be more adaptable, more flexible, and more creative.
There you have it, life lessons from The Sweets Life kitchen.
Tell me, are you a 'by-the-book' cook or do you like to get creative?

Grilled Chicken and Peaches Salad
A simple and light meal for summer: grilled chicken, peaches, and onions atop fresh greens
Ingredients
1 tbsp (15 ml) white wine vinegar
½ tsp (2.5 ml) grated ginger
3 tbsp (45 ml) plus 1 tsp (5 ml) olive oil
kosher salt & pepper
2 medium red onions, sliced into ½-inch thick rounds (can substitute white onions)
4 boneless skinless chicken breasts
3 peaches, cut into wedges (can substitute nectarines)
1 bunch spinach, thick stems removed
Instructions
Heat grill to medium-high. Whisk together vinegar, ginger, 1 tbsp oil, and ⅛ tsp each salt and pepper. Set aside.
Brush the onions with 1 tbsp olive oil and season with ¼ tsp each salt and pepper. Brush chicken with 1 tsp oil and season with ½ tsp each salt and pepper. Toss the peaches in a bowl with the remaining 1 tbsp oil.
Grill the chicken and onions until the chicken is cooked through and the onions are tender (5-6 minutes per side). Grill the peaches until charred, 2 minutes each side.
Transfer the peaches and onions to a bowl. Add the spinach and vinaigrette and toss to combine. Top with chicken and serve immediately.
Notes
Adapted from Women's Day June 2010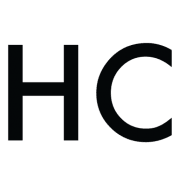 Natalie McLaury
Natalie McLaury is a St Louis based food writer with a passion for real food and experimenting in the kitchen. Her cooking ranges from healthy three course meals to decadent desserts, and she shares many of her food tips and recipes on her successful The Sweets Life blog . As an avid runner and fitness expert, she also gives the occasional tips on how to combine a serious interest in health with a sweet tooth.