A rich, chilled peanut butter pie in a graham cracker crust topped with a thick chocolate ganache.
My early twenties were a period of movement. I lived mainly out of a suitcase, shuffling between college dorms, internship accommodations, and my parents' house. In a year's time, I would call as many as four different beds my home. I loved the unpredictable nature of my life, this liberating feeling that I could go anywhere and do anything. It was freeing.
As the years passed, the pillow beneath my head grew fixed and my feet stayed in one place for a greater length of time. I moved to a small town of three thousand for two years; then I moved to a city of three million and that's where I still remain today. Though I resisted it in the beginning, I began to settle down, to find a community, to grow roots.
I closed on a beautiful house two weeks ago. The whole process still feels unreal; the understanding that I live here now is slow to set in. After years of living out of a suitcase, the lessons of minimalism stayed close to heart. Several rooms still sit empty after unpacking the boxes from my one bedroom apartment and will certainly sit empty for a while longer. The home is a blank slate, both exciting and intimidating at the same time.
I have dreamed of this moment for a long time. Now that it's here, I'm spending my time trying to take it all in, to savor this experience.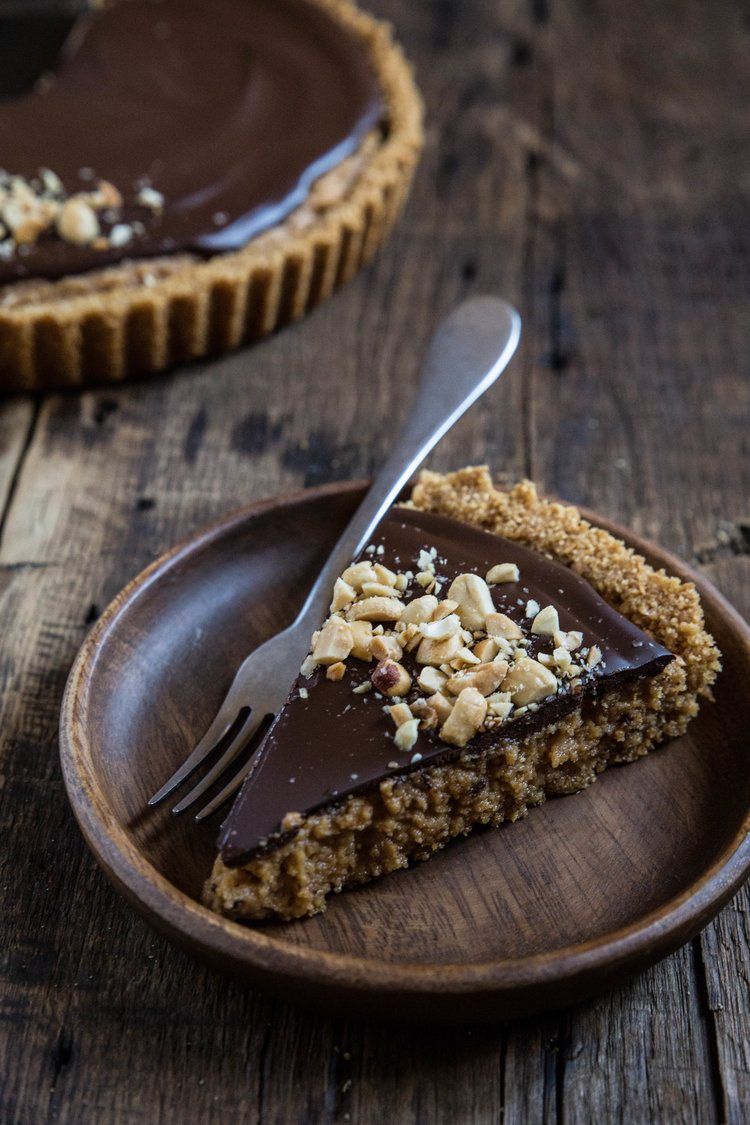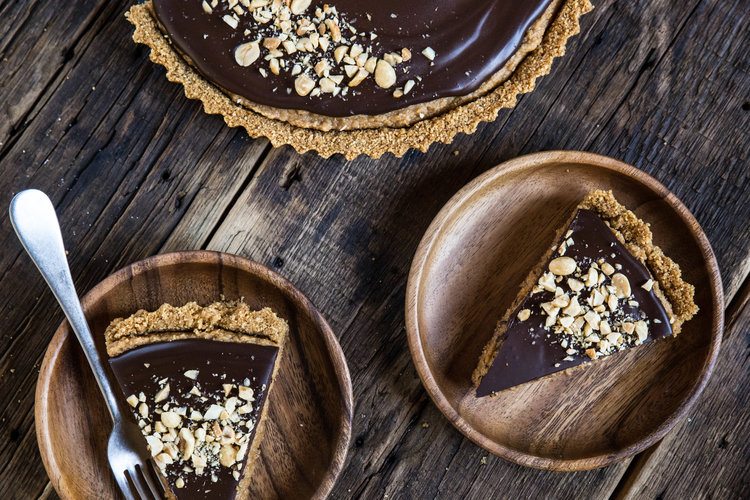 After baking in cramped apartment kitchens for a number of years, a large functional kitchen was one of the top elements I was looking for in my home. This new kitchen checks all the boxes, with enough counter space for several people to prep comfortably (or, in reality, enough space to support multiple messy, flour-covered projects). The new kitchen also features gas appliances. After using electric appliances my entire life, this particular adjustment has already become an adventure of trial and error.
For this Chocolate Peanut Butter Pie, I gave the gas oven a spin for the first time. The graham cracker crust bakes only long enough to set before it is cooled and filled with a rich, creamy peanut butter filling. Covered with a thick chocolate glaze and a smattering of salted peanuts, the pie is a simple homage to the candy bar of similar flavors.
I enjoyed a slice while sitting on the floor of my empty dining room. Between bites, I imagined the memories that would be made in this room someday.
See Also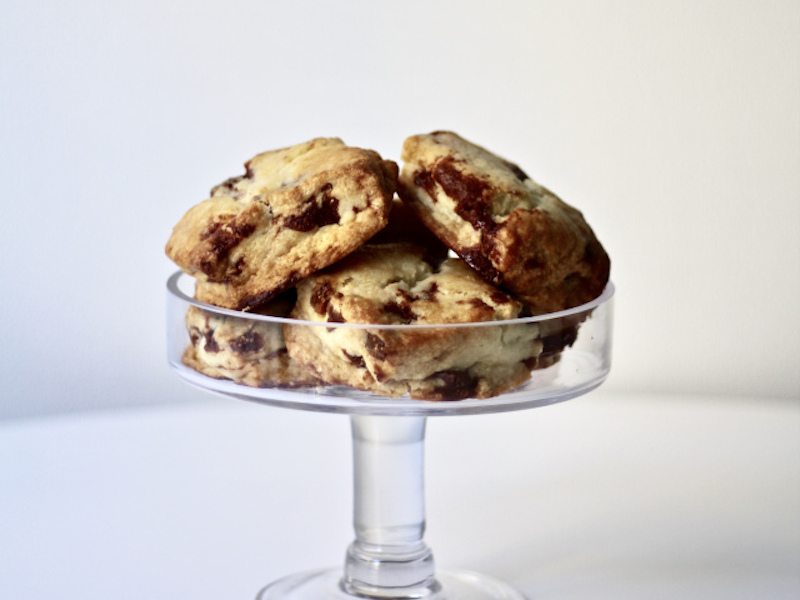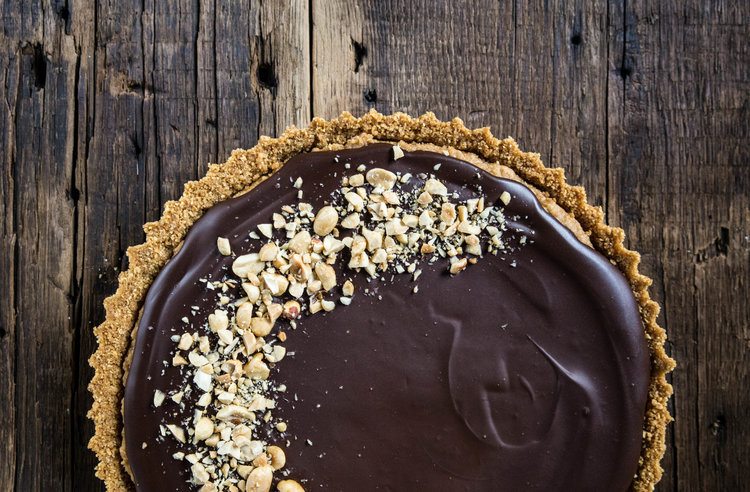 This Chocolate Peanut Butter Pie is a rich, chilled dessert that has a flavor reminiscent of a favorite candy bar. A crisp graham cracker crust is filled with a peanut butter filling made from creamy peanut butter and coconut cream (but don't worry, it tastes nothing of coconut). Spread with a thick chocolate glaze and garnished with salted peanuts, the pie is shaped into its final form. Serve chilled, with a tall glass of milk.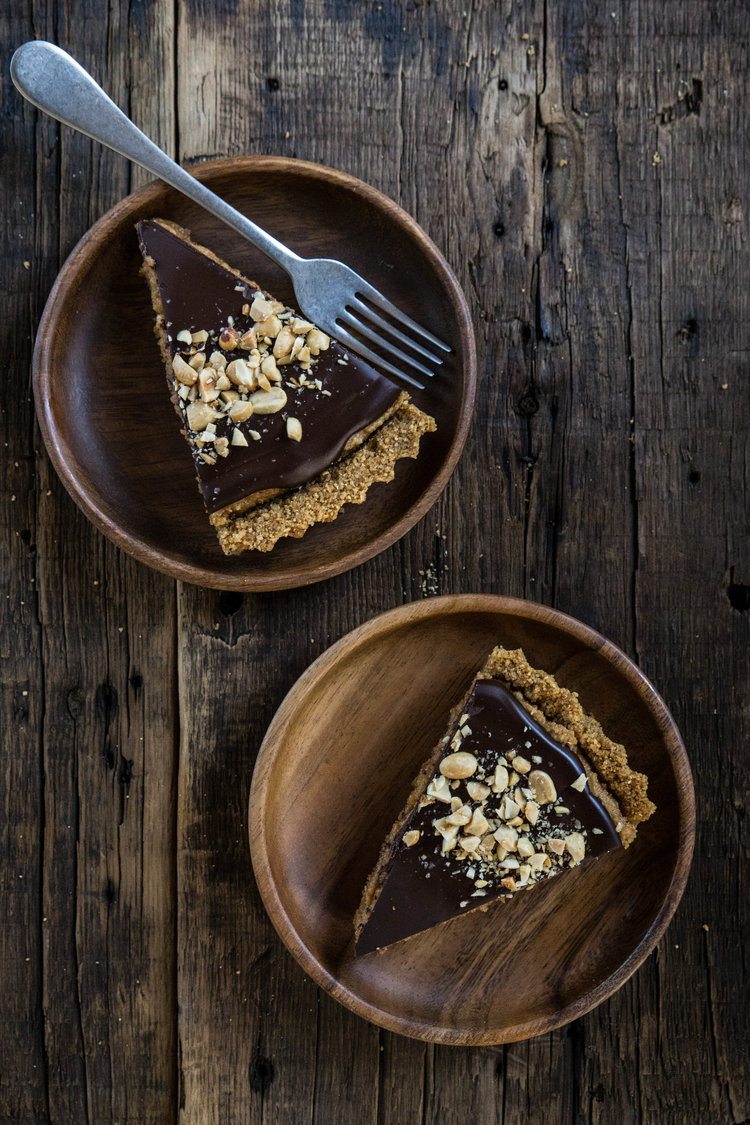 Click here for the crust recipe.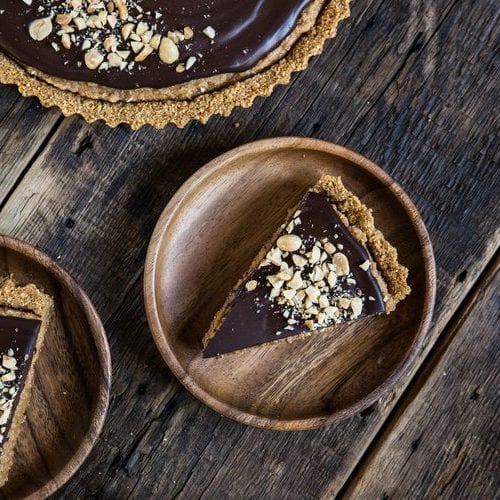 Peanut Butter Chocolate Pie
Kristin Rosenau
A rich, chilled peanut butter pie in a graham cracker crust topped with a thick chocolate ganache.
Servings
8
to 10 servings
Ingredients
Graham Cracker Crust
Click the link above for the recipe.
Peanut Butter Filling
14

oz

414 mL can full-fat coconut milk, chilled overnight in the refrigerator

1 1/2

cups

405 grams creamy peanut butter

1 1/4

cups

140 grams powdered sugar

1

teaspoon

vanilla extract
Chocolate Glaze
6

ounces

170 grams semisweet or milk chocolate, coarsely chopped

1/2

cup

120 mL heavy cream (or full-fat coconut milk)

1/4

cup

35 grams salted, roasted peanuts, coarsely chopped
Instructions
Preheat oven to 325 degrees (160 degrees C).

In a medium bowl, stir together graham cracker crumbs, brown sugar, salt, and melted butter until uniform. Press evenly into a pie pan and bake for 10-12 minutes to set. Cool before filling.

For the filling, open a can of chilled coconut milk and scoop the solid cream from the top into a mixing bowl. Leave the liquid in the bottom of the can and reserve it for another use (smoothies, baked goods, etc). Add the peanut butter, powdered sugar, and vanilla extract to the solid cream and beat until whipped, about 3-5 minutes. Spread evenly into the cooled crust.

For the glaze, heat the heavy cream in a small saucepan until steaming. Immediately remove from heat and pour over chopped chocolate, allowing the chocolate to melt for 5 minutes before stirring until smooth and uniform. Spread evenly over the filling. Sprinkle with chopped peanuts.

Chill in refrigerator to set before serving. Store pie in an airtight container in the refrigerator.
Kristin Rosenau
Kristin Rosenau is a baker and science teacher with a serious sweet tooth. She began an affair with butter and sugar fresh out of college and her love for baking has only matured since. The voice behind the blog Pastry Affair, Kristin develops recipes for the home cook, combining classic recipes and homespun flavors with a dash of honesty.