Dawn Hutchins throws another Tilapia on the barbie, and then packs it gently in a bun.
Text And Photo By Dawn Hutchins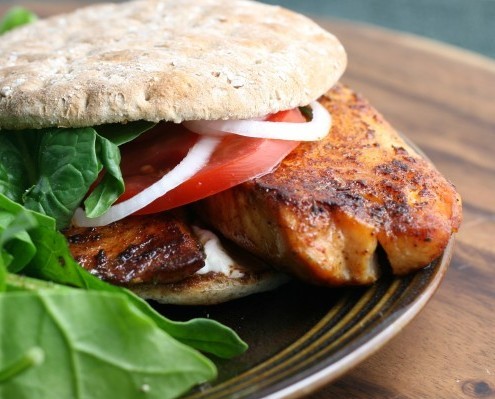 Ah, the tilapia. That little versatile fish that is so mild and flakey it fits well into about any dish. It is high in protein and low in fat.  Perfect for those watching their waistline.
Since we are saving so many fat calories with the fish, let me bring up a touchy subject with dieters.  Sometimes you just have to use butter because in my humble opinion, taste is just as important as health.  And I'm talking real butter.  Don't go all Paula Deen on me now and use a stick of butter.  We only use a little, but it makes a huge difference.  The fish was really moist and had a nice blackened char on the outside.  For an under 10 minute meal this sure did hit the spot.  Spicy seasoning and cool mayo (or in my case, reduced fat Veganaise) are the perfect pair.
I served mine with a spinach salad but it would be great with some seasoned sweet potato fries.  Baked, of course.
Why am I using real butter and Veganaise? Simply because I love the taste.  The reduced fat it excellent and I actually prefer it to the taste of full fat mayo.
Blackened Tilapia Sandwich from the Grill
Serves 2
Ingredients
2 tsp (8 grams) blackening seasoning*** per fillet or to taste
2 tilapia fillets, room temp
2 Tbsp (28 grams) butter
2 sandwich buns of choice, I used sandwich thins
2 Tbsp (28 grams) reduced fat Veganaise or real mayonnaise
Toppings of choice; tomato, onion, lettuce
Directions
1. Place cast iron skillet on grill, close lid and heat to very high heat, between 400 and 500 degrees.  Season fish fillets with 2 tsp blackening seasoning, or to taste.
2. Add butter to hot pan and use spatula to coat all areas.  Add fish and cook until just beginning to char, about 3 to 4 minutes.  Flip once and cook an additional 3 to 4 minutes or until fish flakes. Remove from heat and set aside.
2. Toast sandwich buns, spread 1 Tbsp Veganaise on one side of each bun; top with fish, toppings of choice and top half of bun.
***I like Blackening Seasoning from Southern Food
Ingredients:
•1 heaping tablespoon paprika
•2 teaspoons salt
•1 heaping teaspoon garlic powder
•1 heaping teaspoon onion powder
•1/4 to 1/2 teaspoon ground cayenne pepper
•2 teaspoons black pepper
•1/2 teaspoon leaf thyme
•1/2 teaspoon leaf oregano
Preparation:
Mix the ingredients well and funnel into a shaker. Seal well and store in a cool dry place.
To clean cast iron skillet
1. Before skillet completely cools rinse well with hot water and brush with firm bristled brush or use a sponge.  Add about 1/8 cup salt and a bit of water to make a paste.  Use the brush to remove any food debris.  Rinse, dry well and coat with a bit of oil.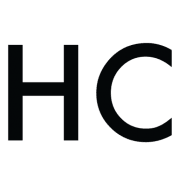 Dawn Hutchins
Dawn Hutchins is a healthy living blogger and writer that focuses on sustainable farming practices, food allergies and recipes using whole and unprocessed foods. Aside from blogging she spends her time practicing yoga and camping.