Read the Wall Street Journal's interesting piece on the pre-historic Sturgeon, and California's efforts to become the unlikely epicenter of America's caviar industry.
Photo By Sifu Renka/Flickr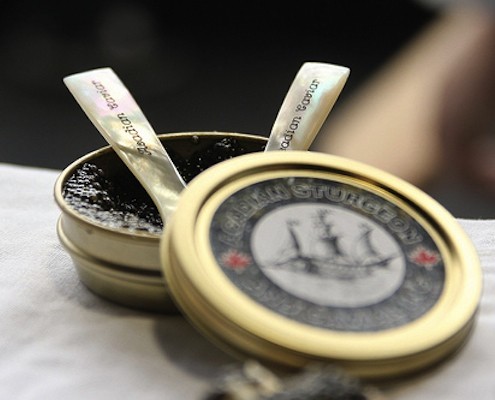 Besides protecting endangered sturgeon, import bans on Caspian Sea caviar have another upside. They created an opportunity for a group of entrepreneurial biologists and fish farmers in California's Central Valley region, where cattle ranches have given way to sturgeon farms. Now domestic roe farmers have birthed a sustainable caviar industry, winning over, however reticently, the collective palate of the haute-cuisine stratosphere. And greenmarket grocery chains such as Whole Foods Market have dropped Caspian Sea caviar mainstays for the sustainable domestic brands.
Read the full article here