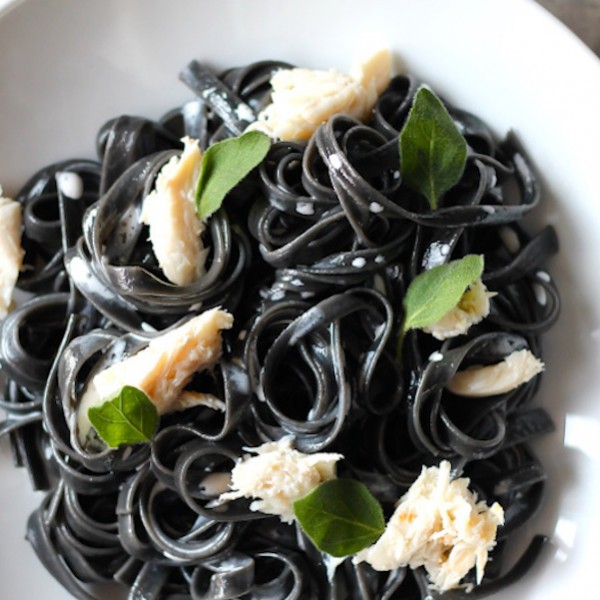 Crab and Garlic Cream Squid Ink Pasta
A light, simple crab and garlic cream sauce has a bold presentation thanks to dark squid ink pasta.
In a large skillet, melt the butter over medium heat. Add the garlic and sauté until fragrant.

Add the heavy cream and heat through, about 4-5 minutes, and season with salt and pepper. Add the cooked pasta and toss, then add the lump crab meat to coat in the sauce, being careful not to break it up.

Divide between two plates and garnish with oregano or basil leaves. Serve immediately.