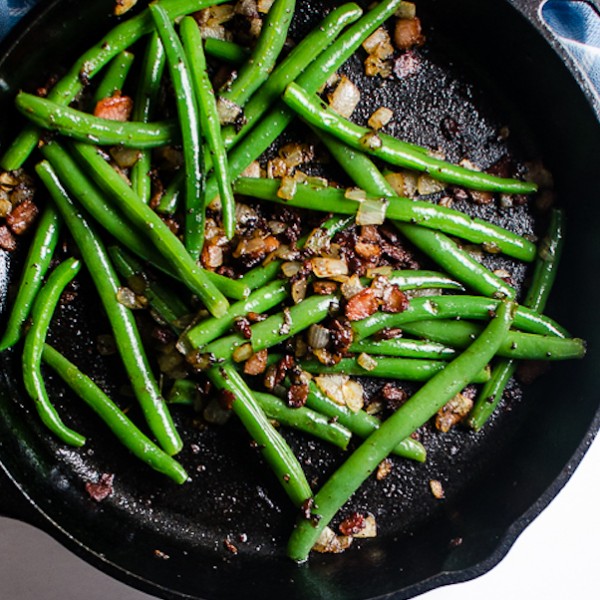 Saute Green Beans with Crispy Bacon
This is an easy, fast and very very delicious dish. Must try for everyone who loves bacon.
Boil green beans in salt water for 8 – 10 minutes, or until crunchy tender. Drain and immediately place in a large bowl of ice cold water (to stop the cooking process).

Heat up a pan over medium heat. Sauté diced bacon until crispy golden. During this process, the bacon will release much of its oil and cook. Add chopped onions and sauté until soft and golden. Then add the beans and fry for another 1 minute. Season to taste with salt and pepper. Serve.