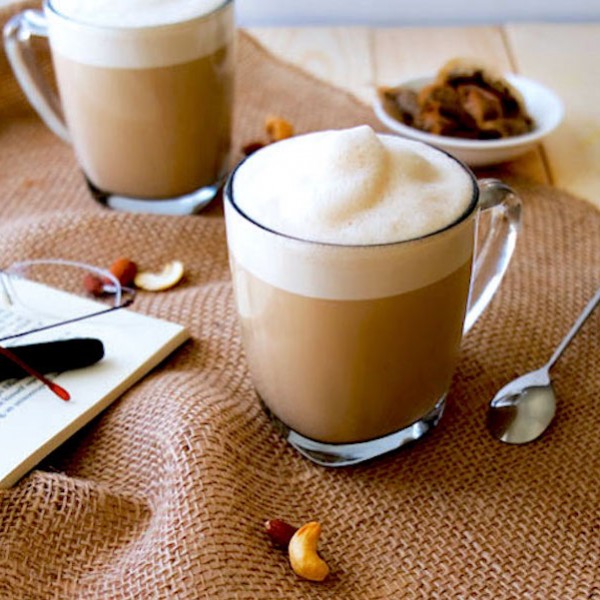 Creamy Vanilla Nut Butter Tea
You could never go wrong with a cozy mug of tea. Velvety cashew almond butter and condensed milk compliment black tea all too well.
Place tea bags in 3 cups hot boiling water.

Cover and let steep for 5-8 mins.

Add the vanilla cashew almond butter and hot water to the Vitamix (or any high powdered blender).

Blend on high until smooth (with some sweetener, this already makes a superb vanilla cashew almond milk).

Add the tea, condensed milk, and sugar.

Blend to combine and to create froth.

Drink up immediately.