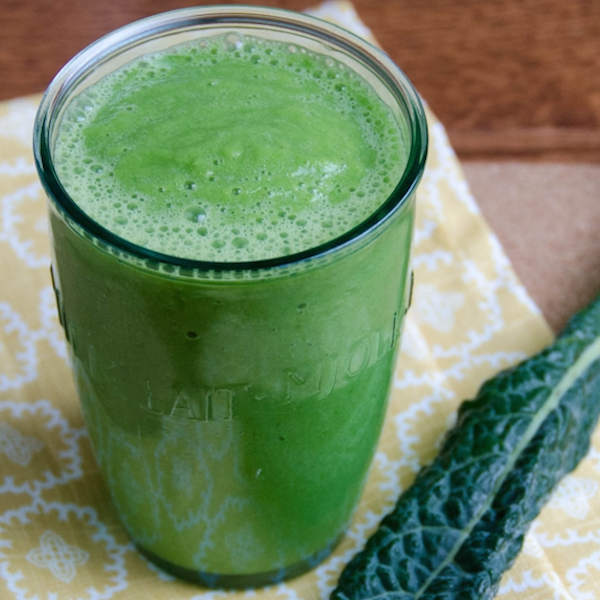 Refreshing Coconut Water Smoothie
Blend up this hydrating green glass with cool lime juice, sweet pineapple and banana, and a healthy dose of kale.
1

cup

coconut water

Juice of 1/2 lime

Flesh of 1/2 ripe avocado

diced

2

cups

pineapple chunks

1

frozen banana

sliced

1

cup

tightly packed

finely chopped lacinato kale pieces (not including stems)
In a Regular Blender: Place the coconut water, lime juice, avocado, and pineapple into the blender. Starting on a medium-low setting and increasing the speed as you go, blend until smooth. Depending on your blender, you may need to stop occasionally and press the ingredients toward the blades, then resume blending. Add the frozen banana slices and kale and continue to blend until perfectly smooth and creamy. Divide between two tall glasses and serve immediately.

In a High-speed Blender: Just toss it all in there!