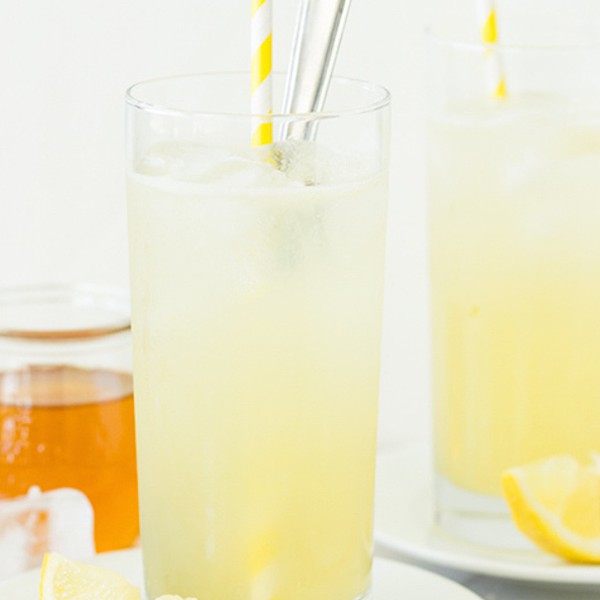 Refreshing Gin Rickey with Honey and Lemon
A simple summer drink with a touch of floral sweetness and plenty of zest is all you need on a hot day. Inspired by Food52.
Combine lemon juice, gin, and honey in a cocktail shaker and shake well. Strain into a highball glass filled with ice and top of with club soda. Garnish with a lemon wedge and enjoy!