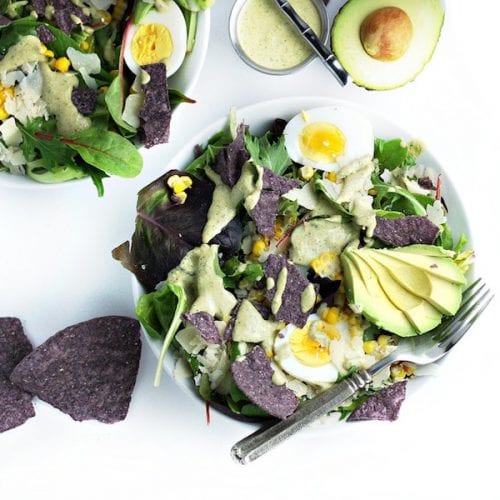 Roasted Poblano Caesar Salad
This warm weather has us thinking of fresh, bright flavors. Reinvent the classic caesar salad with avocados and a vibrant roasted poblano dressing.
Preheat oven to 350F. Line a baking sheet with foil. Brush the poblano peppers in olive oil and roast them (whole) for 30 minutes or until shriveled and fork tender. Chop, discard stems and add to a blender (seeds included). Add to the blender 2 tablespoons grated Parmesan cheese and the mayo, lemon juice, Dijon, Worcestershire, salt and pepper. Blend until smooth.

Divide remaining salad ingredients between four bowls. Drizzle with dressing and top with tortilla chips just before serving.