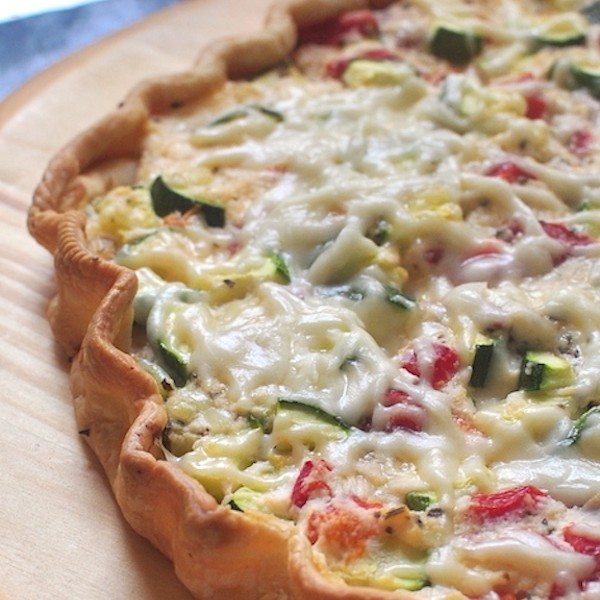 This Sicilian mozzarella and ricotta tart is a super simple, but delicious, brunch dish.
1

refrigerated pie crust

1-1/2

cups

6 oz. Shredded Mozzarella Cheese, divided

3/4

cup

Whole Milk Ricotta Cheese

1

cup

1 medium diced zucchini

1/2

cup

diced

bottled roasted red peppers

1/4

cup

chopped fresh basil or 1 Tbsp. dried basil
Let pie crust stand at room temperature 10 minutes. Combine 1-1/4 cups of Mozzarella cheese, Ricotta cheese, zucchini and roasted peppers in medium bowl.

Place pie crust on ungreased baking sheet; press out fold lines. Spread cheese mixture over crust leaving 1-inch border. Fold crust edges over filling; flute edges.

Bake in preheated 375°F oven 35 minutes or until crust is golden brown. Combine remaining 1/4 cup Mozzarella cheese and basil. Sprinkle mixture over tart; let stand 10 minutes before cutting into wedges. Serve warm or at room temperature.