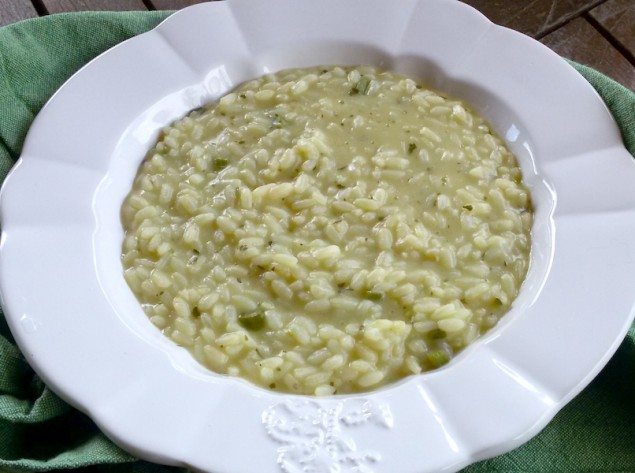 Creamy Asparagus Risotto
While they're in season, let's eat all the asparagus we can, starting with this creamy asparagus risotto.
A small bunch of asparagus

wild if possible

200

g

5 oz semi round brown rice

Pinch

of sea salt

4-5

tbsp

extra virgin olive oil

3

tbsp

grated Parmigiano Reggiano
Wash and clean the asparagus and cut the tops finely.

Wash the brown rice and cook al dente, in boiling salted water (half a liter of water), until water is absorbed. Remove from the heat, stir in extra virgin olive oil (if you choose Italian oil, is preferable a strong oil from Southern Italy or Sicily, which better enhances the unmistakable taste of asparagus).

Add a sprinkle of good Parmigiano for a more creamy risotto. Serve immediately.