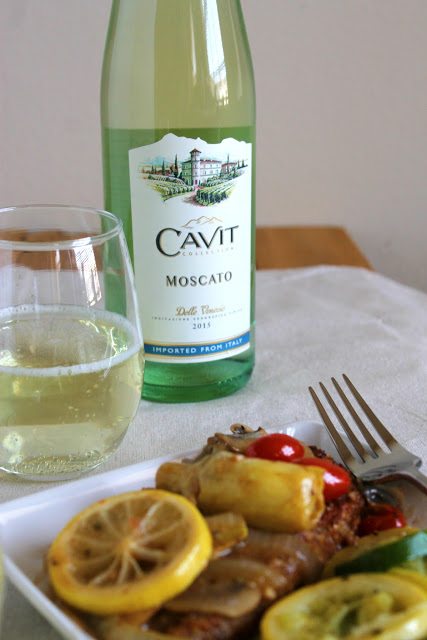 Artichoke Lemon Chicken
A perfect summer date night meal, dig into this recipe for artichoke lemon chicken paired with a cool Moscato wine.
Mix together the almond flour and cajun seasoning. Prepare the chicken by dredging in the egg wash and then dipping in the almond mixture. Heat the olive oil and 2 tbsp of butter in a skillet over medium-high heat and cook for 3 minutes on each side, or until an internal temp reaches 165 degrees F. Set aside.

In the leftover oil (add a bit more if you need to), add the onion and garlic and cook until soft. Deglaze the pan with the white wine and add the boullion cube, artichoke hearts, tomatoes, and lemon juice.

Once the wine has reduced by half, add the butter and lemon. Salt and pepper to taste.

Serve hot, with the vegetable mixture poured over the chicken. Pair with Cavit Moscato.